DAF respects your privacy. We use cookies for a variety of purposes, such as website functionality, improving your experience of our website, building integration with social media and helping target marketing activities within and beyond our website. By continuing your visit on our website, you are consenting to our use of cookies. However, if you want to customize your cookie preferences, click on 'Change settings' below. You can withdraw your consent at any time. For more information, please visit our Cookie Notice.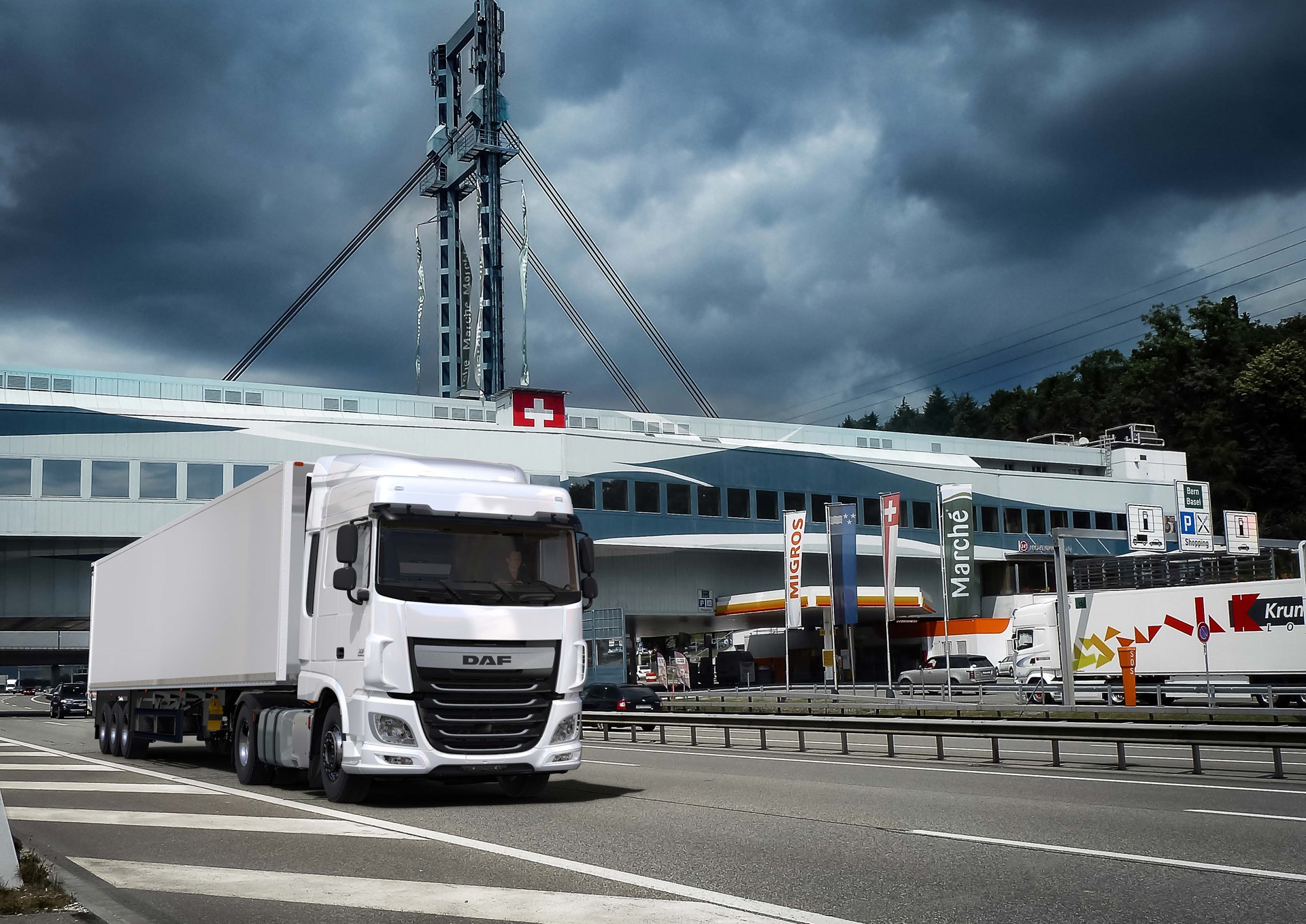 "DAF First choice is our choice"
…says Blanka Kazdová, commercial director of PolyTrans - transport a logistik from Prague in the Czech Republic. Verified used vehicles directly from PACCAR FINANCIAL CZ fit great in the business strategy of this transport company.
" PolyTrans - transport a logistik was established in 2001 and has since then focused on carrying goods between the Balkans (Türkiye in particular) and Western Europe. Its fleet comprises 13 vehicles and the commodities they carry are mostly textiles and vehicle spare parts.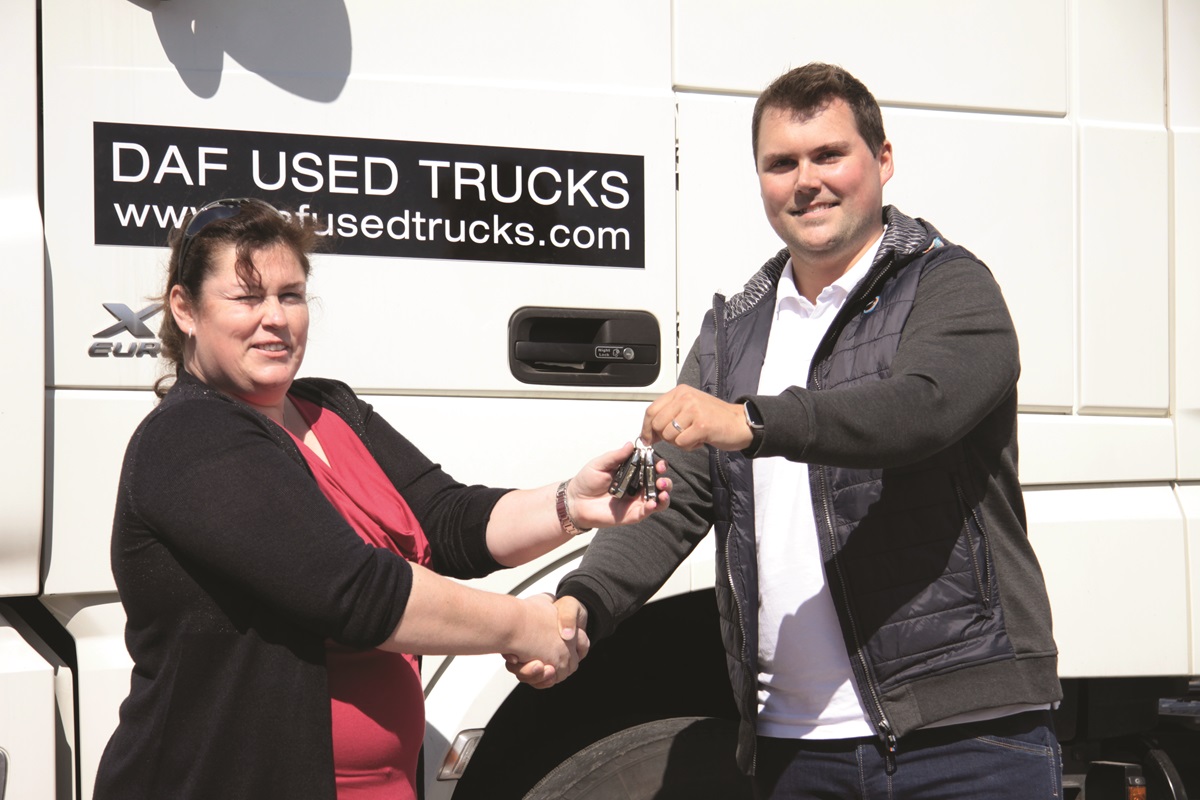 FOCUS AND STRATEGY
Despite the change in ownership of the company a few years ago,its focus and strategy remained unchanged. "The ownerpreferred high quality, verified second hand vehicles since the very beginning," says Blanka Kazdová. "We simply needed high quality, rugged and robust trucks and that was also the reason behind choosing DAF at that time."
RIGHT DECISION
"Now, eighteen years later, we see that it was the right decision", she continues. "DAF trucks have proven their quality under rough conditions, and this goes beyond their robustness and reliability – they are also very popular among our drivers who spend long hours in the cab."
EXCELLENT BACKGROUND OF PACCAR FINANCIAL
However, that is not the only reason why PolyTrans - transport a logistik s. r. o. sticks to the strategy, explains Kazdová: "Similarly to the rapid improvement in the quality of the infrastructure in the South-eastern corner of Europe, the service portfolio of PACCAR FINANCIAL CZ has grown and improved significantly as well. We see progress in all aspects: from the range of vehicles on offer, through their technical condition, to terms and conditions offinancing. We have now decided to upgrade our fleet and purchased five DAF XF460 FT Space Cab tractors that were offered under the DAF First Choice Label, meaning that their technical condition is verified and their warranty is extended by one year. And that is very important for us."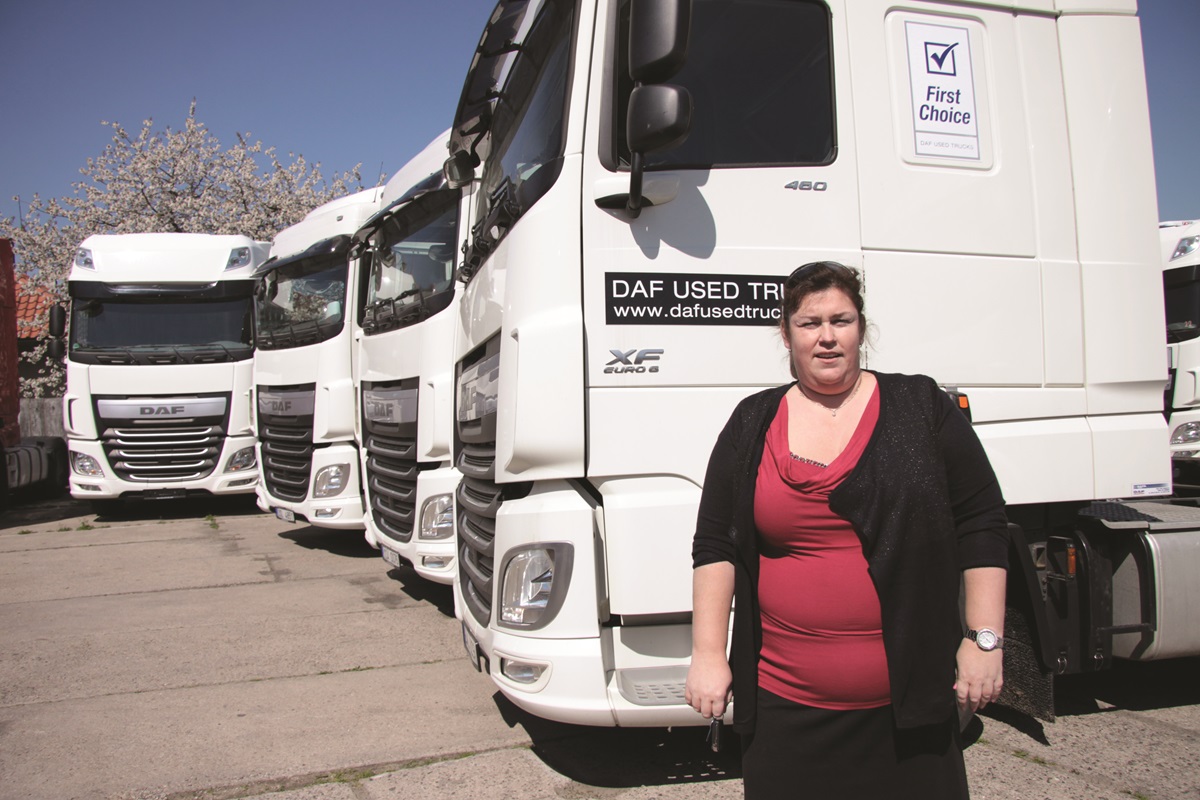 NEARLY-NEW
DAF First Choice is the quality label under which DAF offers nearly-new trucks. These DAF trucks are under five years old, have no more than 600,000 kilometres on the clock, look like new, and also have a fully documented service history. In addition, these First Choice Trucks have passed more than 200 checks to ensure they are in top technical condition and can deliver maximum reliability — leading to optimal uptime. DAF First Choice Trucks that are under four years old come with a 12-month full manufacturer's warranty as standard, which, of course, also covers all factory options.
POPULAR
Miloslav Beneš, sales representative of PACCAR FINANCIAL CZ, adds: "DAF First Choice has become rather popular among our customers. Such vehicles have gone through a detailed technical inspection and they represent a great alternative for customers who do not intend to buy a brand-new truck. We are pleased that PolyTrans - transport a logistik s.r.o. is among those who upgraded their fleet with our high-quality vehicles."
GREAT INTEREST IN USED VEHICLES
Procuring and operating used vehicles is a highly efficient and popular economic model, which is proven by the fact that some 800 of such trucks are sold on the Czech market alone in a year. And it is also thanks to PACCAR FINANCIAL CZ that the service has reached the level it deserves. PolyTrans - transport a logistik s.r.o. is one of the many customers whose successful business model is built around operating verified used vehicles. And the eighteen years of their success proves they made the right decision.

Also interesting to read: