DAF respects your privacy. We use cookies for a variety of purposes, such as website functionality, improving your experience of our website, building integration with social media and helping target marketing activities within and beyond our website. By continuing your visit on our website, you are consenting to our use of cookies. However, if you want to customize your cookie preferences, click on 'Change settings' below. You can withdraw your consent at any time. For more information, please visit our Cookie Notice.

As a PACCAR company, DAF Trucks is a leader in applying state-of-the-art technology. World class systems and equipment are installed in Product Development, Manufacturing Operations, Sales and After Sales Support. DAF Trucks was the first truck manufacturer in the world to comply with the ISO/TS16949 quality standard.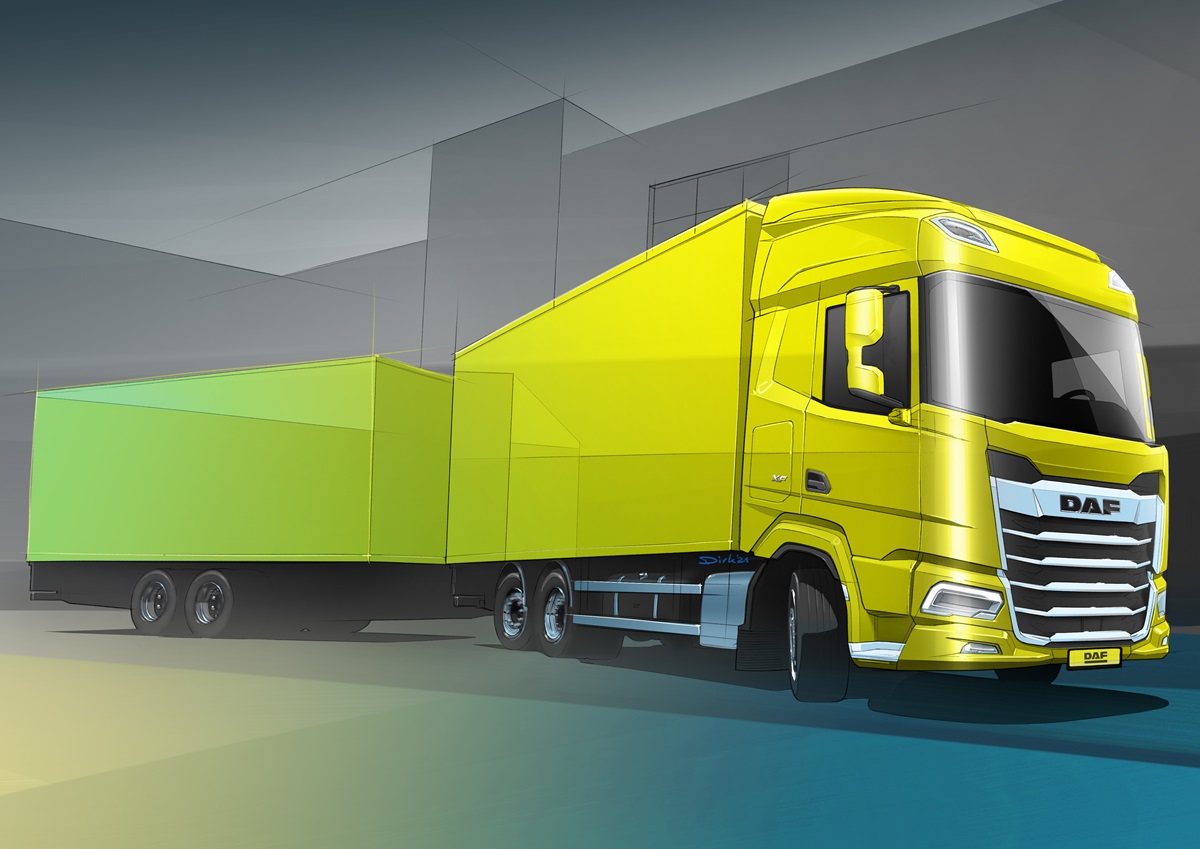 Within Product Development sophisticated 3D technologies are applied. Virtual mock-ups lead to optimal product quality and process efficiency.
Business Integration
PACCAR's European Information Technology division supports DAF and its dealers with state-of-the-art IT systems throughout the entire life cycle of product development, production and aftermarket support. In the administrative, manufacturing and product development environments, DAF employees can rely on latest PC and network systems for the highest efficiency and quality. Product engineering work is supported by modern CAD/CAM systems and 3D programs, allowing for great efficiency and world class product development. In the factories, employees receive detailed work instructions via touch-screens while all production data for the product are stored in the central computer system for traceability. Dealers worldwide are provided with high-tech systems for defining the right vehicle specifications for the customer, ordering vehicles and replenishing parts.
Engineering
The DAF Technical Center in Eindhoven employs over 1,000 engineers who work with the latest computer aided technologies. The center has comprehensive research and testing facilities, including a state-of-the-art anechoic chamber for a wide range of noise measurements. The DAF Technical Center in Eindhoven also comprises sophisticated engine testing facilities, featuring 34 highly advanced engine test chambers. The engine test center plays a crucial role in the future development of the most efficient and environmentally-friendly engines and enables DAF to build on its leading position in engine development.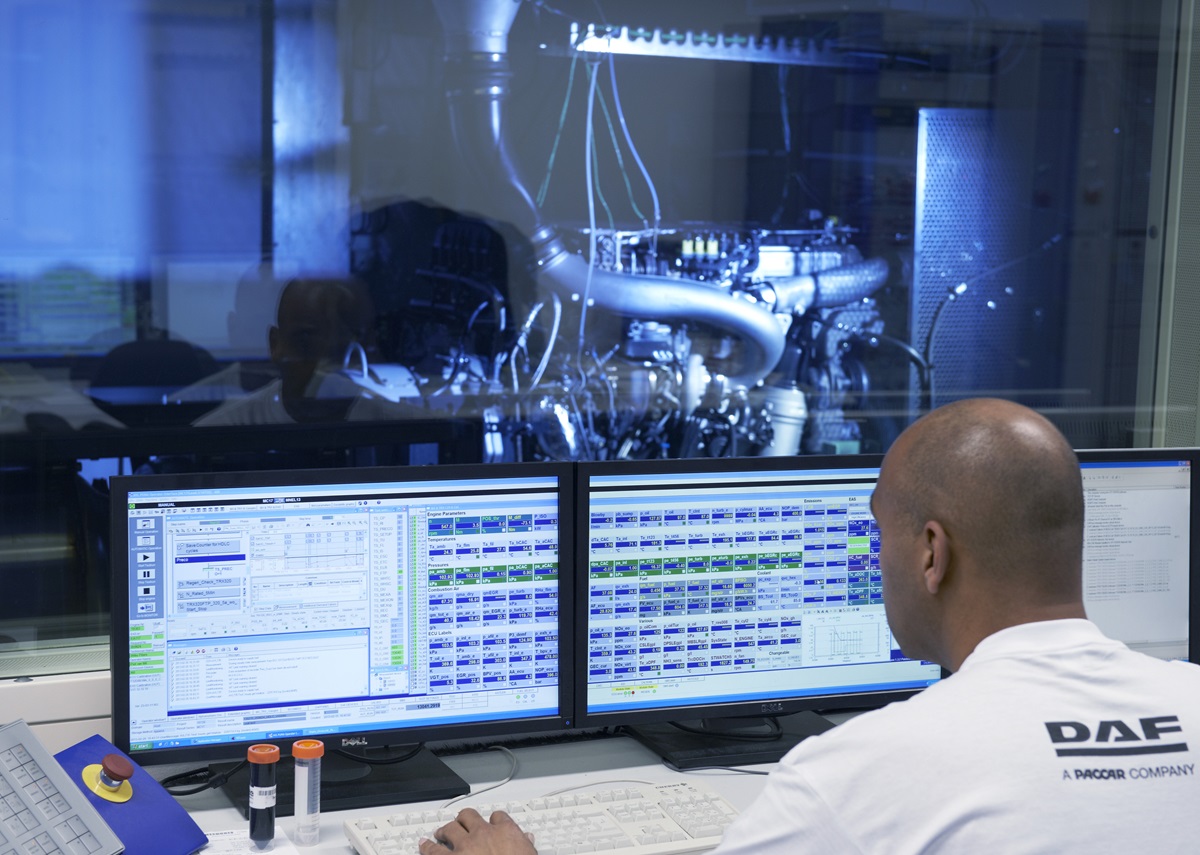 The state-of-the-art engine test facilities in Eindhoven comprise 34 highly advanced test chambers.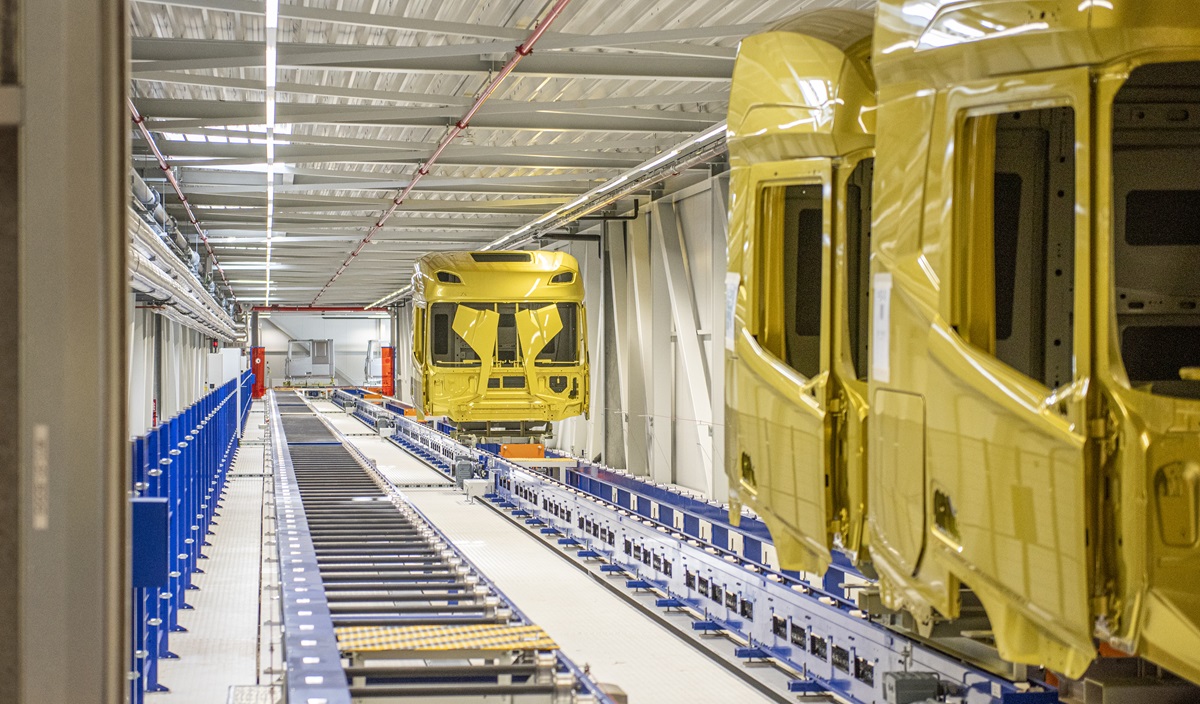 Robots paint cabs in the new state-of-the-art Cab Paint Facility at the DAF premises in Westerlo, Belgium.
Manufacturing
DAF's world class manufacturing is guided by the principles of the PACCAR Production System (PPS) and is supported by investments in the most modern manufacturing equipment and the latest technology. In the past years, DAF has invested significantly in all its plants to realize industry leading quality and efficiency. The engine plant is the most modern of its kind, with the installation of Six Sigma compliant equipment for both machining and assembly. In the cab and axle factory in Westerlo, robotic systems have further enhanced efficiency and quality. Truck assembly operations in Eindhoven and Leyland achieve significant productivity and efficiency improvements every year, driven by employee innovation and technology deployment.