DAF respects your privacy. We use cookies for a variety of purposes, such as website functionality, improving your experience of our website, building integration with social media and helping target marketing activities within and beyond our website. By continuing your visit on our website, you are consenting to our use of cookies. However, if you want to customize your cookie preferences, click on 'Change settings' below. You can withdraw your consent at any time. For more information, please visit our Cookie Notice.

DAF products are manufactured in Eindhoven (the Netherlands), Westerlo (Belgium), Leyland (UK), Ponta Grossa (Brasil), Bayswater (Australia) and Taichung (Taiwan). Production of engines, cabs, axles and chassis as well as final vehicle assembly are integrated in the various facilities. Westerlo is the home of DAF's axle and cab factory. Leyland is the manufacturing site for DAF's light and medium duty LF vehicle range, as well as heavy duty as well as heavy duty CF, XF, XG and XG+ models.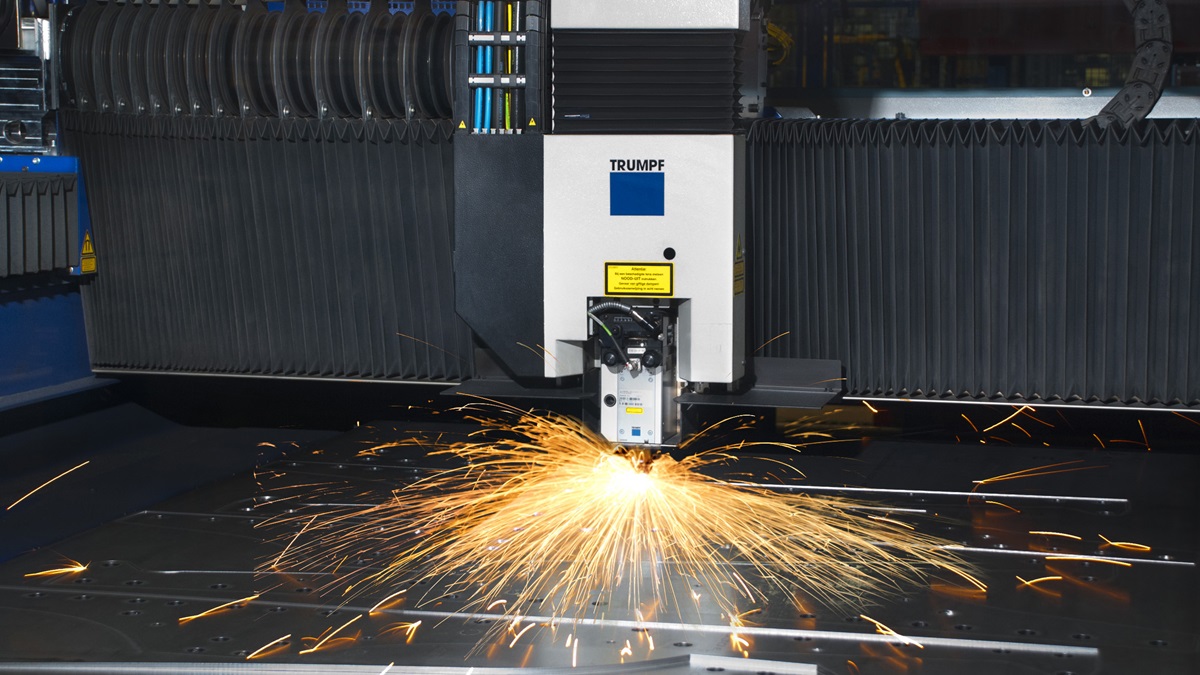 PACCAR Production System
DAF utilizes the innovative PACCAR Production System (PPS) in its manufacturing operations. In DAF's engine factory, employees receive standardized work instructions on PC workstations. Robots are used to enhance assembly accuracy and factory ergonomics. At DAF's component factory skilled workers use advanced welding robots and laser cutting machines to produce a wide range of cab, chassis and axle parts. Ultramodern CNC-controlled machines and welding robots have been installed at the Westerlo cab and axle factory to continuously improve quality. The Leyland assembly plant is a highly modern facility producing the DAF LF series, as well as CF, XF, XG en XG+ models.
Quality Trucks Built By Quality People
DAF Trucks is constantly increasing quality and efficiency. Within the PACCAR Production System, there is a continuous effort to do everything right the first time, without waste of energy and materials and with the best quality. The knowledge and skills of DAF employees, together with the PACCAR Production System, form the basis for continuous process improvement. The result is a world-class product manufactured in world-class factories by world-class people.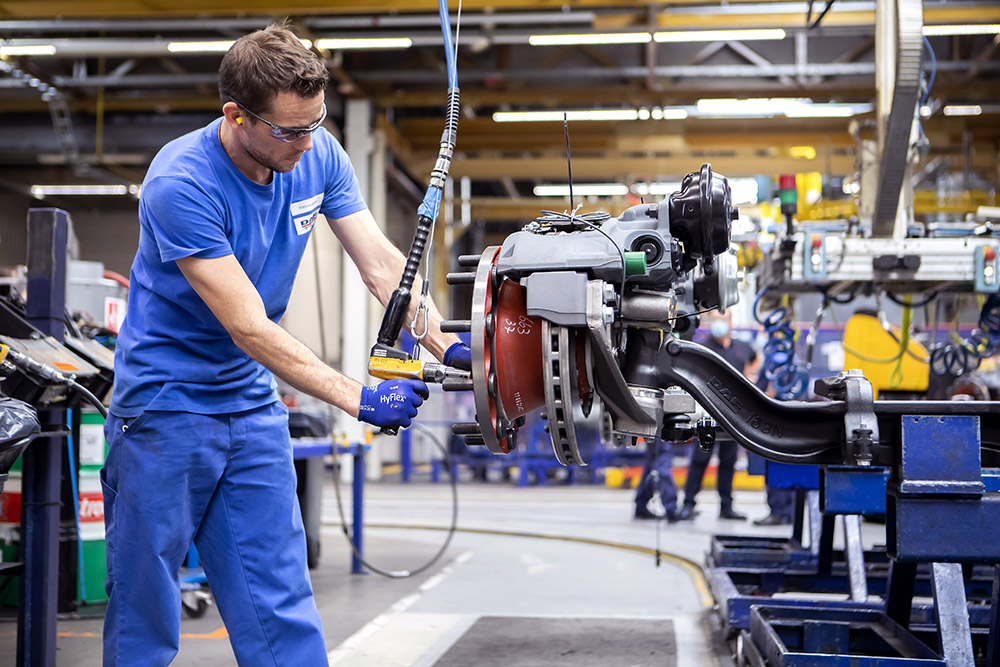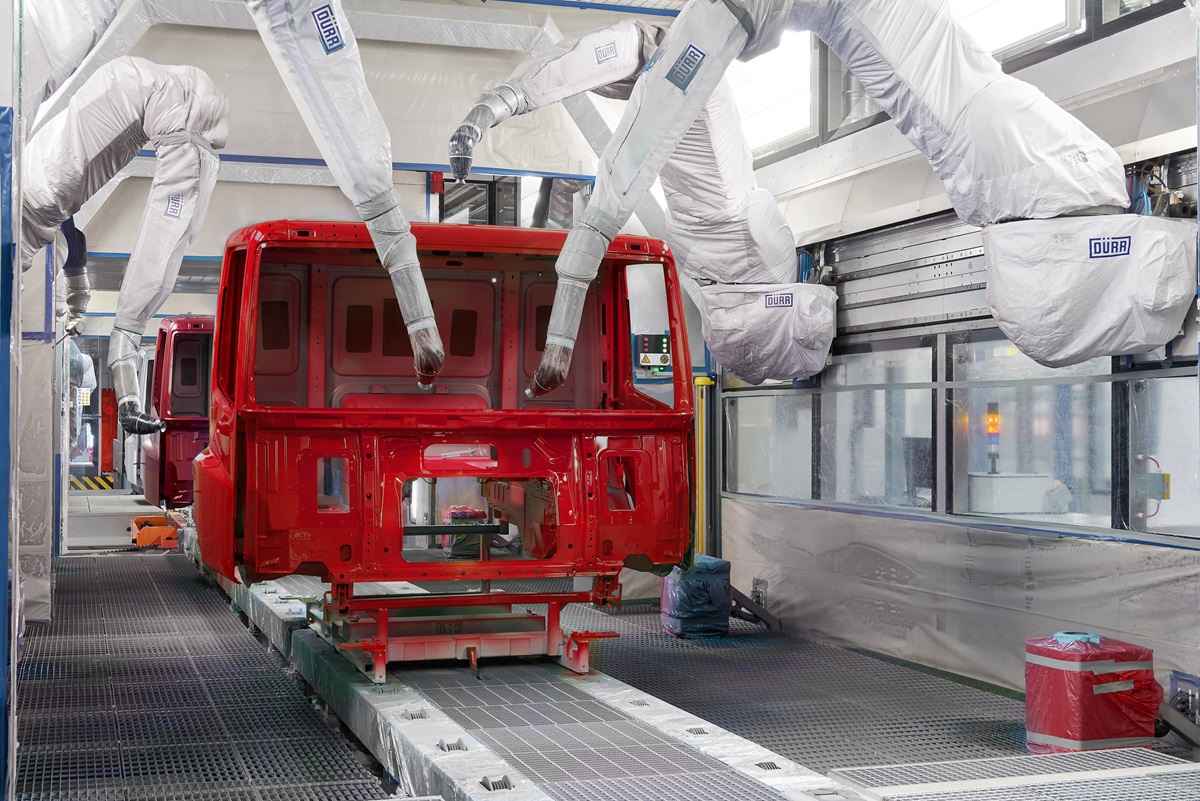 Environmental Leadership
DAF is an environmental leader, offering a full range of fuel efficient and ultra-clean diesel engines meeting the most stringent emission standards. DAF was among the first European truck manufacturers to comply with the ISO 14001 standard for environmental care. All production facilities have achieved 'Zero Waste to Landfill'. Thanks to the application of highly sophisticated technologies, DAF's ultra-modern cab paint facility and the new cab and trim factories in Westerlo, Belgium are the latest examples of how DAF leads the way in environmental care and stewardship.