Working on DAF premises
DAF Trucks N.V. is committed to maintain a safe and healthy workplace for all our contractors as well as our employees. Find out more
DAF Trucks is committed to maintaining a safe and healthy workplace for all our employees as well as contractors working on site. When you work on our premises you must comply with our Health & Safety regulations. Our most important safety, health and environmental directions are detailed in our Safety Instructions.

You can download the Safety instructions in English, Dutch and German here: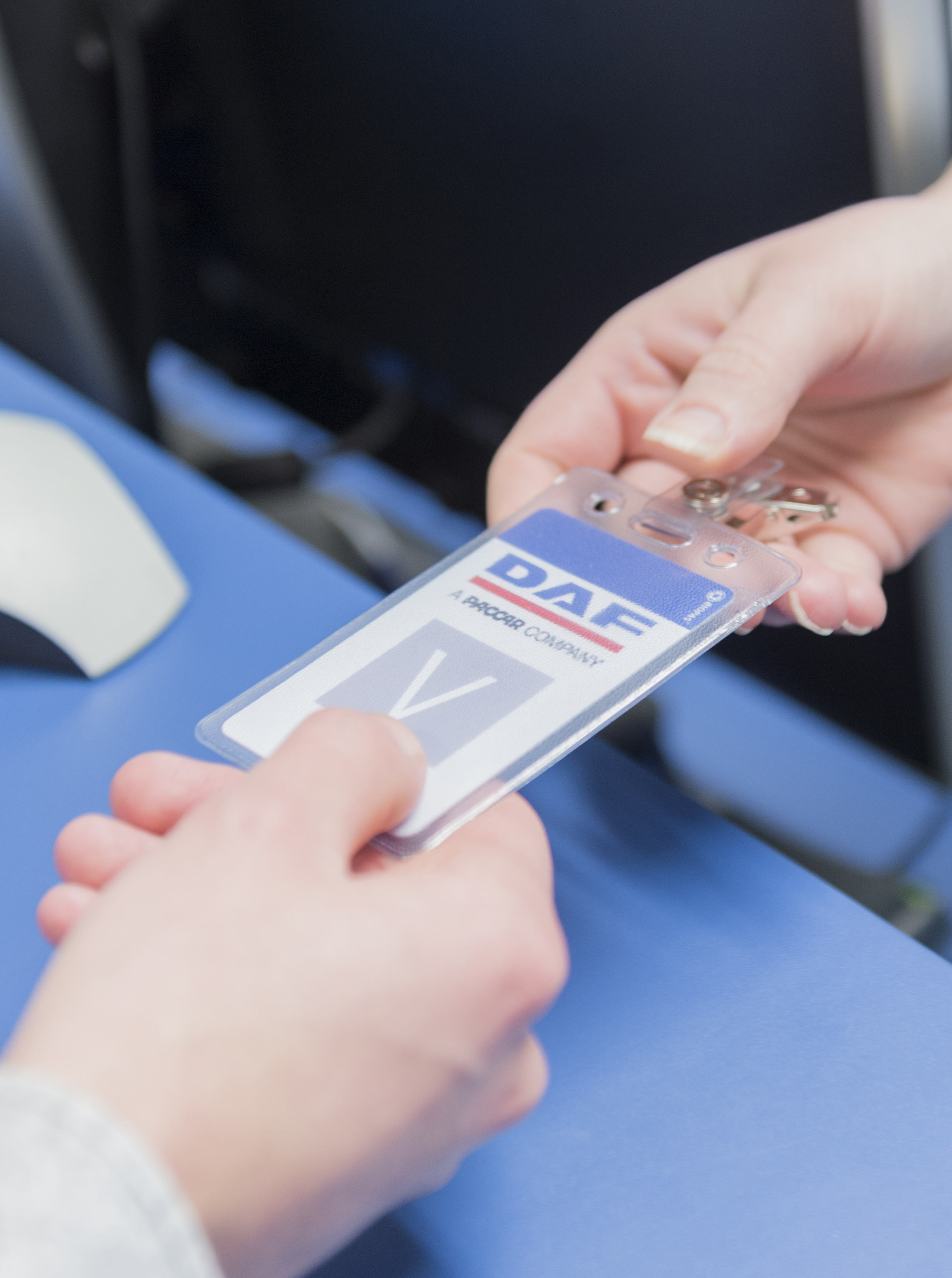 Practical matters
There are also several guidelines related to practical matters like access passes, use of desks and cupboards, safeguarding valuables and paying for items on site. You need to be familiar with these when you are working on our premises.
Please download the guidelines here:
Things You Need to Know
Online health and safety training
To ensure every contractor knows our health and safety regulations, we have developed a special online training programme. Everyone must complete this programme before starting work on our premises. It only takes about 15 minutes to complete and ends with a test. When you have successfully completed this test, you will be issued with a certificate which you must print out and present at reception in order to enter DAF premises.
When you start the training you will need:
DAF supplier number of your company, which is the username
The password is safetyfirst


There are some system requirements to using this program:
- Browser: Internet Explorer
- Allow pop ups
- Install Microsoft Silverlight when the program asks for it
Start the online training
When you encounter any difficulties with this online training then please contact our:
DAF Trucks Health & Safety department
Telephone: 0031 (0) 40 214 22 66
E-mail: daf.arbodienst@daftrucks.com
We thank you for your contribution to our safety.