We use cookies for a variety of purposes, such as website functionality and helping target our marketing activities. Some cookies are essential, others help us improve your experience by providing insights into how the site is used. For more information, please visit our Cookie Notice.

Reducing the impact of truck use
About 95% of a truck's total impact on the environment occurs during operation. That's why DAF's product-related environmental efforts focus mainly on this stage.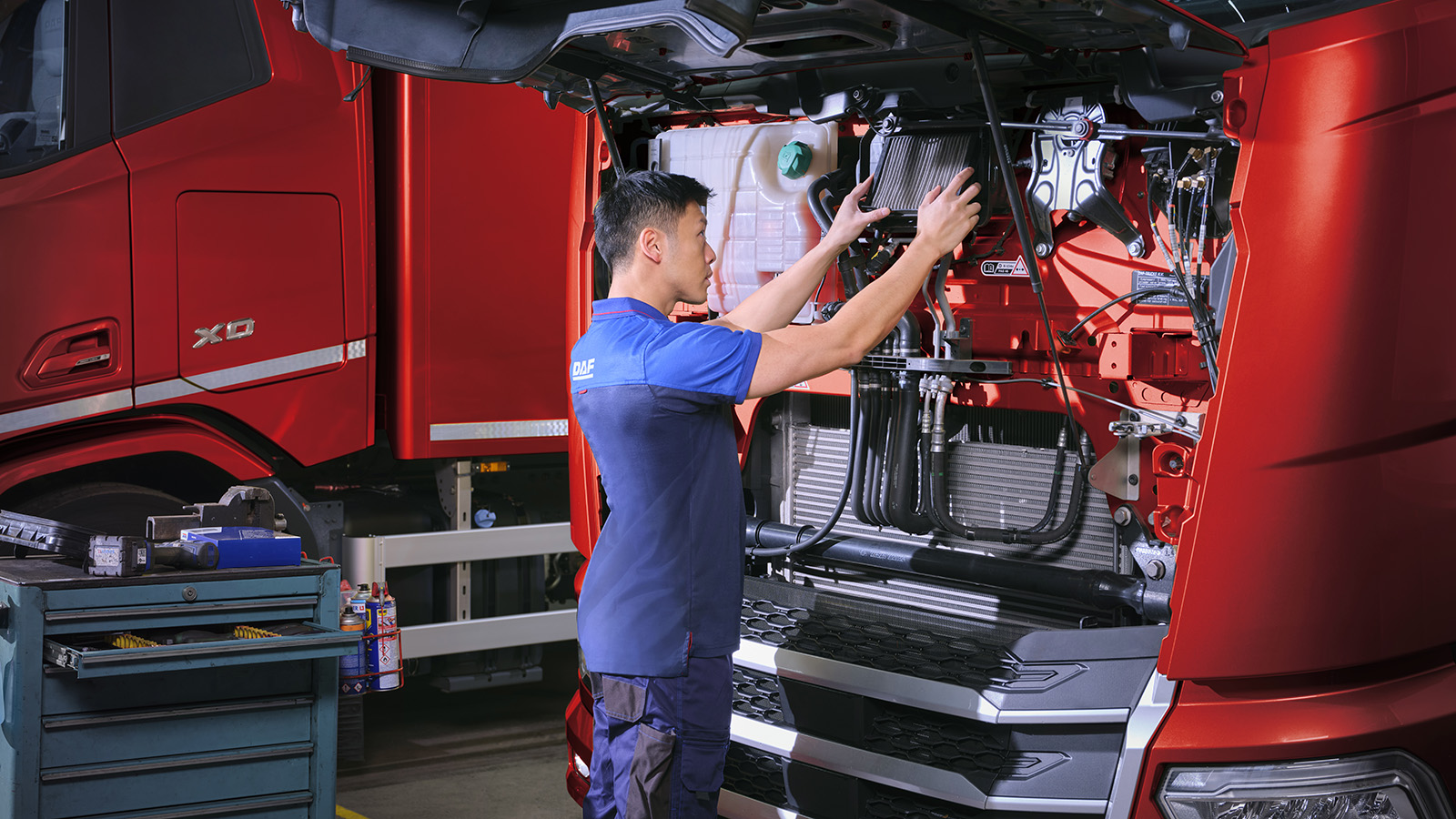 Maintenance
DAF aims to keep the environmental impact of maintenance and repairs to an absolute minimum. That's why we have eliminated the 10,000 km service interval in various DAF trucks. And in some of our newest vehicles, the service interval has been extended to 200,000 km. This not only helps the environment (because the truck uses less oil during its service life) but also customers, who benefit from lower maintenance costs.
Developing lower impact engines
The huge environmental impact of truck usage is due to the emission of exhaust gases containing NOx, soot particles, hydrocarbons, CO2 and CO. Engine design is therefore an extremely important part of product development. For 60 years, DAF has built its own engines, and in that time it has earned a worldwide reputation for highly efficient engines that have as little impact on the environment as possible.


Alternative fuels and drivelines