DAF respects your privacy. We use cookies for a variety of purposes, such as website functionality, improving your experience of our website, building integration with social media and helping target marketing activities within and beyond our website. By continuing your visit on our website, you are consenting to our use of cookies. However, if you want to customize your cookie preferences, click on 'Change settings' below. You can withdraw your consent at any time. For more information, please visit our Cookie Notice.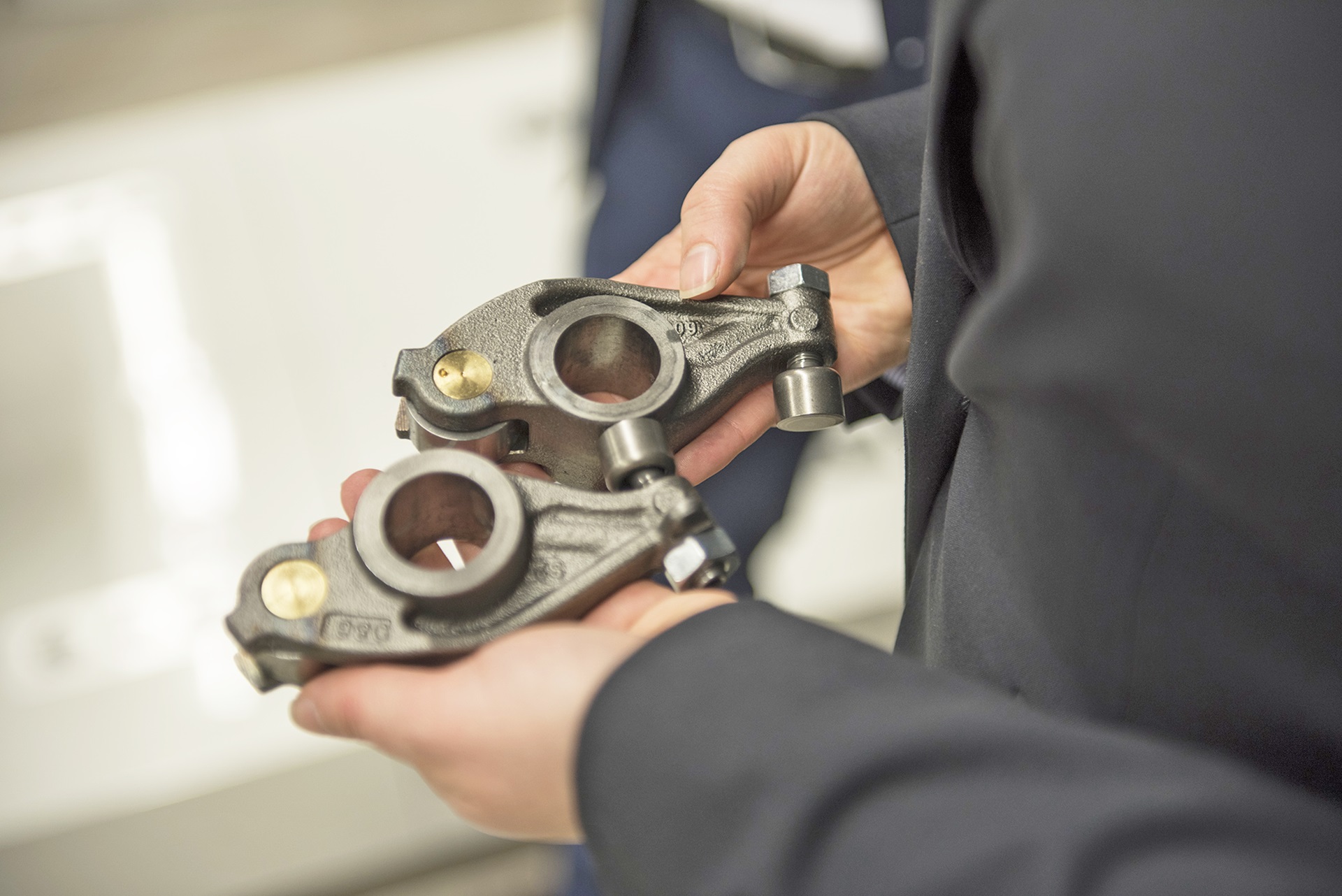 Supply Management Vision
The purchasing policy of DAF Trucks NV is consistent with the purchasing policy of PACCAR and based on the vision and strategy of DAF Trucks NV. The customer is given a central place in this strategy ("Customer First"), for instance by providing excellent pre and after sales service ("Total Care").
DAF aims at partnerships within the whole value chain, and bases its business processes on "total quality". The business strategy gives much attention to downstream activities, thus shifting the focus to the customers.
This has consequences for make-buy decisions and the manner in which suppliers are involved in in-company processes.
DAF buys products unless in-house development and/or production give DAF a competitive advantage.

DAF aims at suppliers who are able to deliver world-wide to the companies of the PACCAR concern.

There is intensive co-operation between DAF and its suppliers, and DAF aims at long-term relationships.

DAF is selective in choosing its suppliers and wants to achieve more with fewer suppliers.

DAF involves its suppliers at an early stage (from the definition phase) in new projects and developments.
DAF wants to give substance to "Strategic Supply Management" in an effective, proactive and interdisciplinary manner, in the following five areas:
Quality


DAF ensures that goods and services comply with the order specifications in terms of quality and environmental requirements. Furthermore, Purchasing wants the production processes of goods and services to show continuous improvement with regard to quality and environmental impact.

Logistics


The supplier has to show continuity, reliability and flexibility in delivery.

Know-how


Suppliers must give access to the technology and know-how of new products and systems.

Competitive position


The supplier must have a favourable market position and financial position.

Total costs
The total costs within the value chain must be competitive.

Key Strategic Efforts
Key Strategic Efforts are deployed to realise the purchasing strategy:
Supply market intelligence


Market information is gathered in a structured manner. This information is necessary in order to make a sound purchasing decision in accordance with the DAF policy.

Long-term relationships


The supplier is expected to co-operate intensively with the DAF organisation. DAF wants to keep abreast of the supplier's possibilities and to make optimum use of his knowledge. Together with the supplier, the buyer must set challenging goals that give a winning situation for the supplier as well as the DAF organisation. In this context, DAF has started the Cost Management Programme, which enables adequate implementation of process and product improvement.

Restructuring of the supply base


DAF's policy is aimed at buying more from fewer suppliers. This is achieved by finding synergies in the suppliers' lists of PACCAR Europe and PACCAR USA, the clustering of groups of products purchased from one supplier, and the purchasing of systems of a higher assembly level. Suppliers are only selected if they comply with the DAF purchasing policy.

Early supplier involvement


DAF wants to make use of the know-how and development capacity of the supplier. The supplier will be involved in the Product Creation Process at an early stage.

Quality assurance


The characteristics of the quality policy are: proactive and continuous improvement. A supplier's production processes must conform to DAF's quality requirements (drawn up in accordance with ISO guidelines). Quality procedures and techniques must already be applied in the product development phase. 'Six Sigma' is a technique applied by DAF Trucks to achieve a higher quality level. Suppliers are expected to co-operate in Six Sigma projects.

Logistics agreement & performance measurement


For every supplier not only commercial and quality agreements, but also individual logistic agreements are stipulated, for example in the logistic section of the purchase contract and the packaging agreement. In addition, the performance of every supplier is measured by DAF and reported to the supplier.
Conclusion
Supply Management represents our purchasing vision, which helps us to be competitive in the truck market. We have set challenging goals for ourselves and our suppliers, and we shall mobilise the necessary capacity and supporting systems to achieve these goals. We expect our suppliers to work together with us to make Supply Management a success, for instance by starting continuous improvement projects and quality projects such as Six Sigma. We will only be successful if we work together to meet the wishes and requirements of our customers. Our suppliers of today are our co-designers, co-producers, co-developers and partners of tomorrow.
Are you interested in working at the DAF Purchasing department?
If you are interested in a career within Purchasing, please have a look at our current vacancies in Purchasing. If there are no suitable vacancies at this moment, you can send us an open application. Purchasing is frequently looking for new Purchasing Managers to strengthen the team.
Check out our purchasing vacancies