We use cookies for a variety of purposes, such as website functionality and helping target our marketing activities. Some cookies are essential, others help us improve your experience by providing insights into how the site is used. For more information, please visit our Cookie Notice.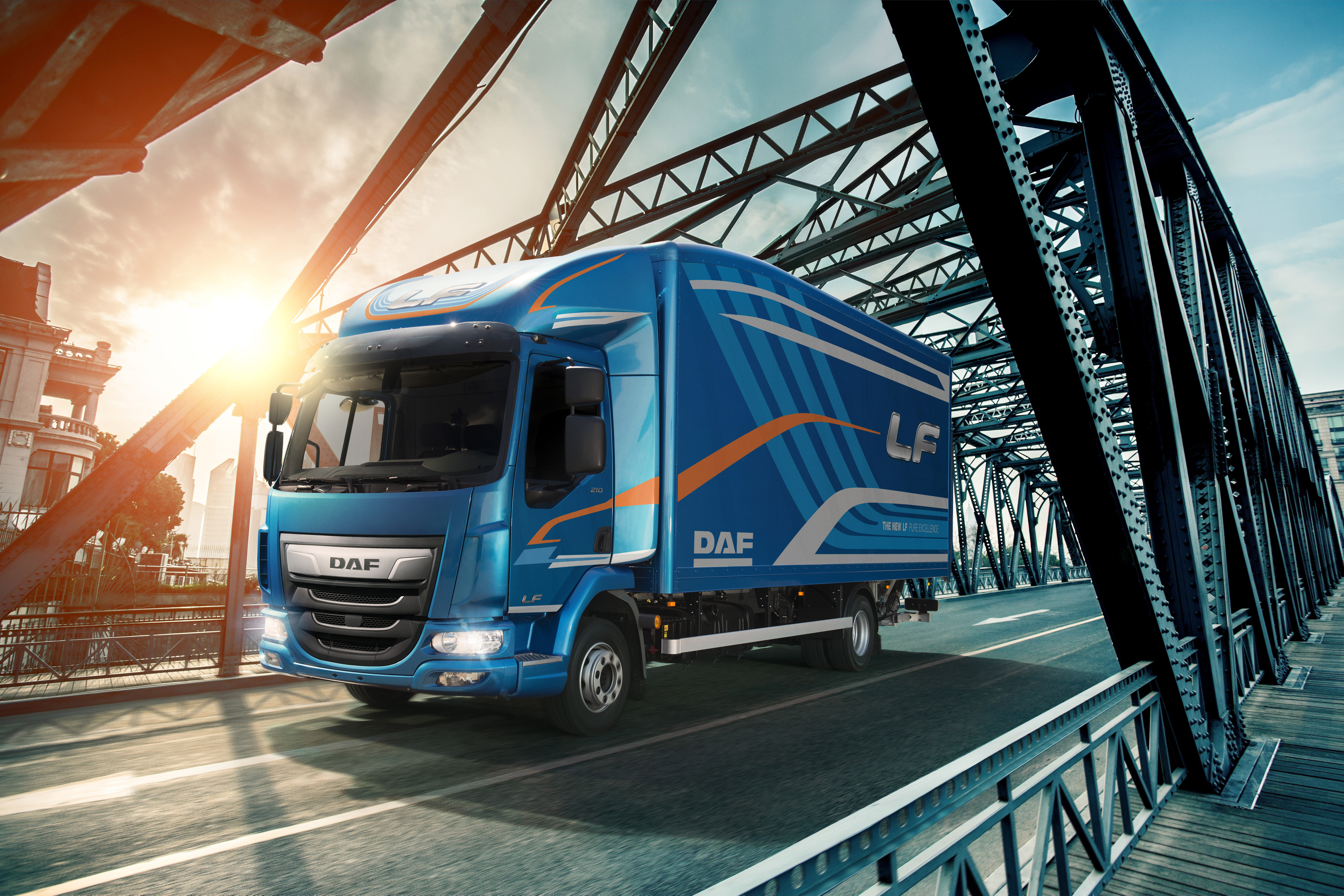 DAF LF 'Fleet Truck of the Year' again
For the second year in succession, DAF Trucks has scooped the British 'Truck of the Year' title for its market-leading DAF LF distribution range at the 2018 Commercial Fleet Awards. It's already the fifth time DAF has received a top accolade in markets across Europe this year.
Against stiff competition, the DAF LF emerged triumphant for its versatility, reliability, clear all-round appeal for fleet operators and DAF's aftersales support. Judges said: "The LF retained its title as fleets again vote it their favourite truck. The LF's versatility in urban environments is a defining feature, while its spacious cab and refined driving experience make it a firm favourite with drivers. Strong support from DAF, plus reliability and low running costs combine for an unbeatable package.
DAF Trucks' premium duty XF series – alongside the CF series – was primarily voted 'International Truck of the Year 2018' and subsequently received national Truck of the Year awards in Poland, Slovakia, Slovenia and Northern Ireland.
"We're naturally thrilled to win again," said Richard Zink, Director Marketing and Sales and Member of the Board of Management of DAF Trucks, "and in the presence of such esteemed company. With the competition in this category, our LF has proved itself top truck yet again."
Press Contacts
Are you a journalist and do you have a question? Please contact:
Rutger Kerstiens
Corporate Communications Department
For general questions about DAF, please use: