DAF Trucks opens new dealership in Paris
22 December 2017
Paris
DAF Trucks N.V.
DAF Trucks has opened a new, state of the art dealership in the south of Paris. The opening of DAF Trucks Paris in Massy will be followed by the commissioning of a second new dealership in the North of Paris in 2019.
The new DAF Trucks Paris dealership in Massy is strategically located close to the leading Orly and Rungis logistical hubs and almost directly on the major national and international transport corridors.

Facilities of the new DAF Paris dealership cover 3,300 m2 and include new and used truck sales departments, 11 service bays with the most advanced equipment, excellent parts support and a full range of PACCAR Financial services. The team of the Massy dealership is led by Lionel Bozian – former Sales Director of DAF Trucks France – and the service and support team are committed to providing customers with the highest quality and best personal support.

"The new DAF Trucks Paris dealership represents an important expansion of our professional and dedicated DAF dealer network in France", stated Richard Zink, member of the DAF Trucks' Board of Management and responsible for Marketing and Sales. "Strategically located south of the city, the new dealership offers great service to DAF customers in the Paris region as well as to the many transport operators passing Paris on their international routes. The opening of DAF Trucks Paris is instrumental to further expanding the success of DAF in France"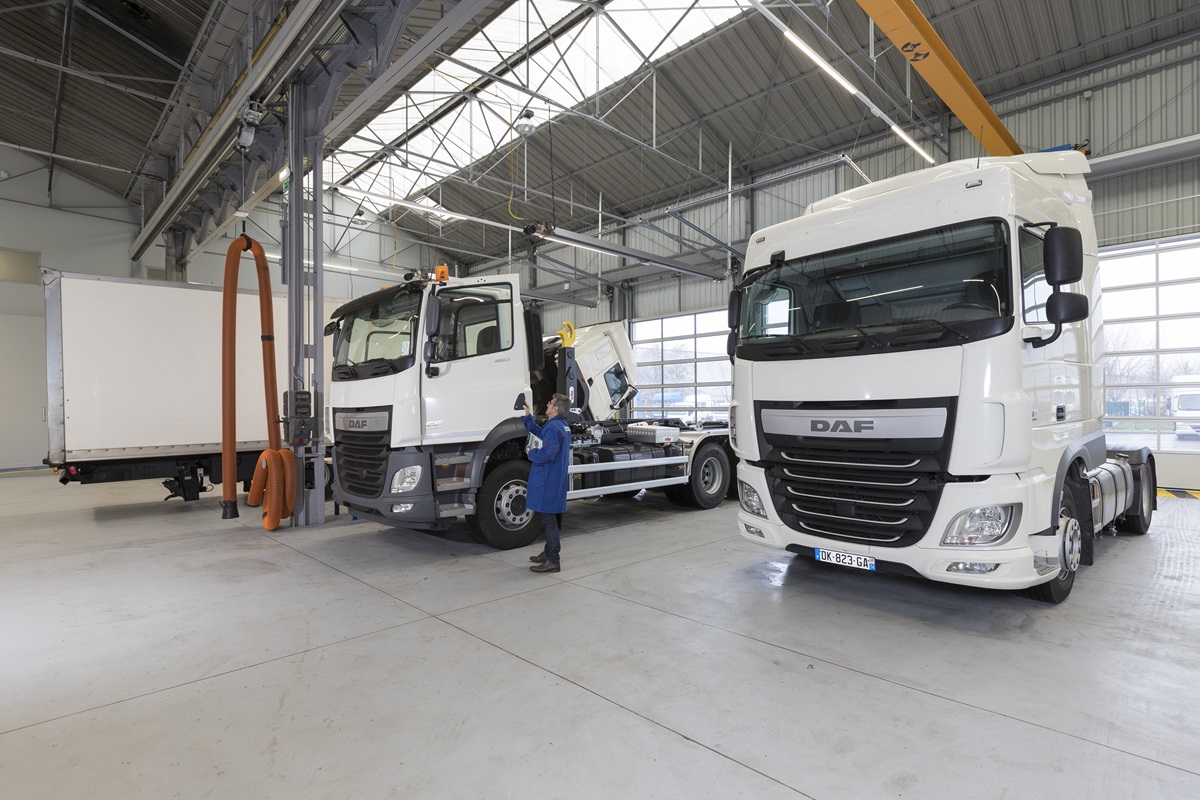 Press Contacts
Are you a journalist? Contact us for more information about the company, our products and services or any other subject.
Rutger Kerstiens
Corporate Communications Department