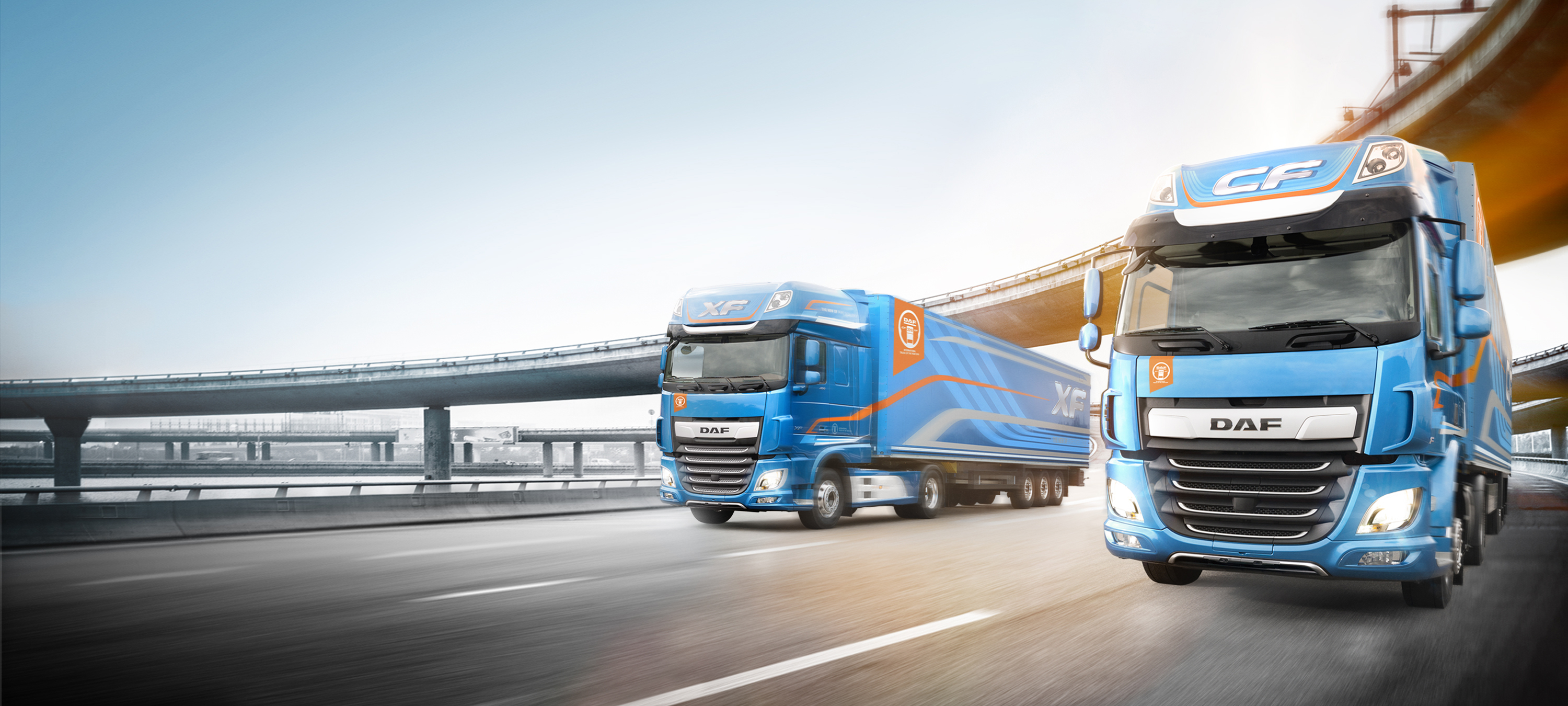 DAF's CF and XF voted 'International Truck of the Year 2018
DAF's New CF and XF have been voted 'International Truck of the Year 2018 by an independent jury of leading road-transport journalists from 23 European countries. The most prestigious honor in the European truck industry was awarded to DAF Trucks by Gianenrico Griffini, chairman of the jury at the Solutrans exhibition in Lyon.
The DAF New CF and XF feature completely new powertrains with highly efficient transmissions and rear axles. DAF also introduced new compact after-treatment systems, sophisticated software and aerodynamic optimizations. These innovations result in a fuel efficiency gain and CO2 reduction of an impressive 7%. Vocational configurations of the new trucks can achieve up to 300 kilograms in weight reductions which further enhance the customer's operating efficiency.
New standard in overall performance
"The annual award is presented to a new truck or model range that has made the largest contribution to road transport efficiency based on several important criteria, including technological innovation, driver comfort, road safety, drivability, fuel economy, environmental 'footprint' and Total Cost of Ownership", commented Gianenrico Griffini, chairman of the jury. "With the introduction of the New CF and XF series, DAF has delivered a medium and heavy duty truck range that sets a new standard in terms of driveline efficiency and overall performance". The jury commented "that the DAF trucks are leading the way in transport
efficiency. "
Great recognition
DAF Trucks' president Preston Feight thanked DAF's 10,000 employees for their excellent contribution in the design and manufacture of the new DAF vehicles. Feight said, "The New CF & XF, representing Pure Excellence, have been designed to enhance our customers operating performance. The International Truck of the Year is wonderful recognition for our employees, dealers and suppliers."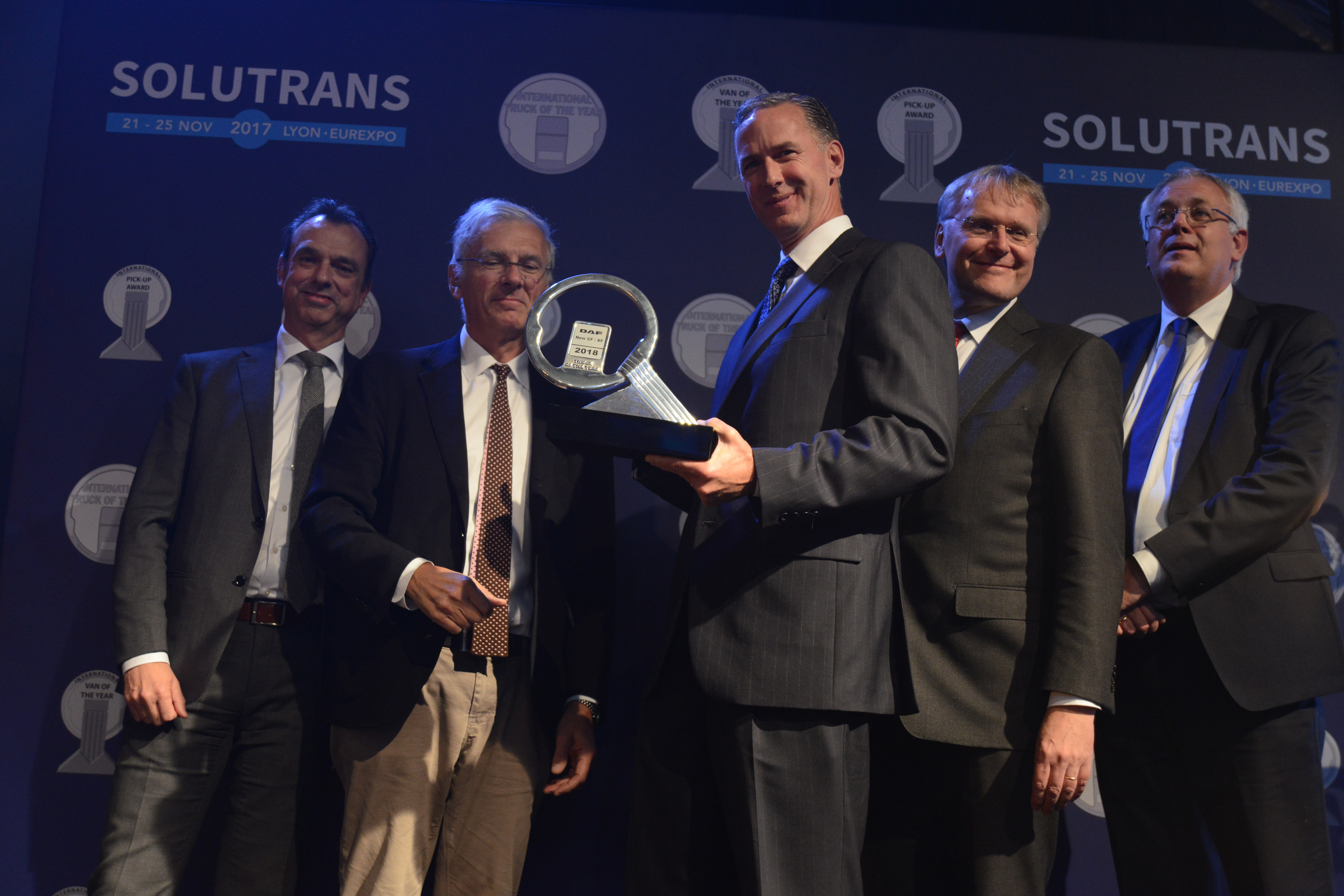 International Truck of the Year Award
Press Contacts
Are you a journalist? Contact us for more information about the company, our products and services or any other subject.
Rutger Kerstiens
Corporate Communications Department