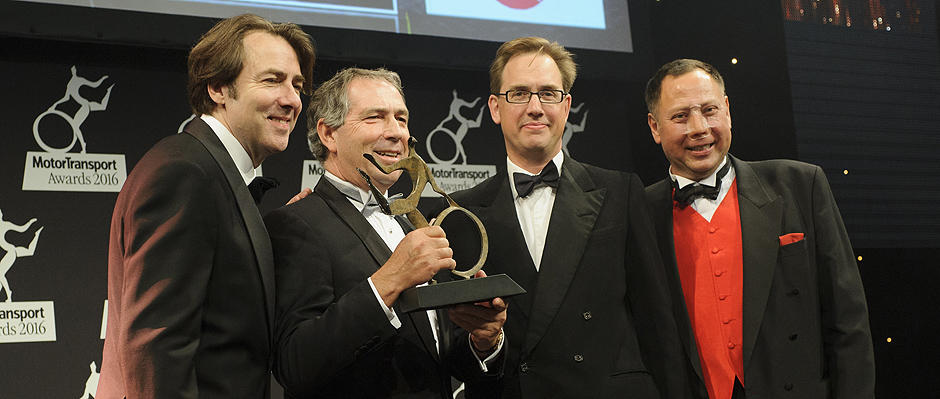 DAF XF awarded 'Fleet Truck of the Year'
The DAF XF has been voted 'Fleet Truck of the Year 2016' at the prestigious 'Motor Transport Awards' in London, giving DAF its sixth win in the last nine years. DAF was handed the award at an official ceremony, which was attended by 1,600 leading representatives from the transport industry.
Picture: Ray Ashworth - Managing Director, DAF trucks Ltd receives the Fleet Truck of the Year award. At the picture, from left to right Jonathan Ross (Host), Ray Ashworth (Managing Director DAF trucks Ltd.), James Welchman (Marketing Manager Chevron Europe - Award Sponsor) and Steve Hobson (Editor Motor Transport)
The award underlines again that fleet owners truly benefit from the DAF Transport Efficiency program to reduce operating costs and to maximize vehicle availability.

Acknowledged as the industry 'Oscars', the Motor Transport Awards recognize excellence in a number of categories, with Fleet Truck of the Year seen as the highest accolade for commercial vehicle manufacturers.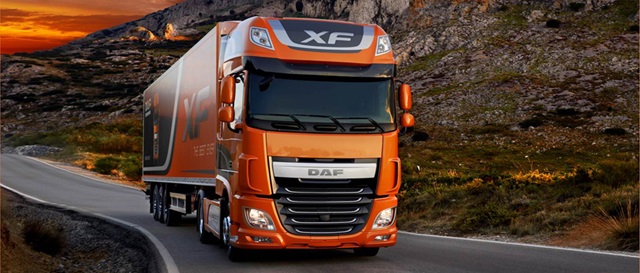 'Top fleet performer'
The jury awarded the DAF XF because of its excellent combination of proven reliability, efficiency and top class dealer support. "The great fuel economy makes the XF a top fleet performer", stated the jury. "DAF is completely focused on maximizing vehicle uptime. As an operator, that gives you great confidence." DAF was also complimented for constantly enhancing the XF range. "DAF has ensured the cab design has continually evolved and there's plenty of space inside for the drivers."
'A great recognition'
Richard Zink, director Marketing and Sales at DAF Trucks commented: "I am delighted the jury members recognised that the DAF XF offers unequalled low cost of ownership and class leading driver comfort and is backed by a strong and professional network. The Motor Transport Awards are judged by an independent panel of hauliers and fleet operators, making winning the Fleet Truck of the Year award even more valuable."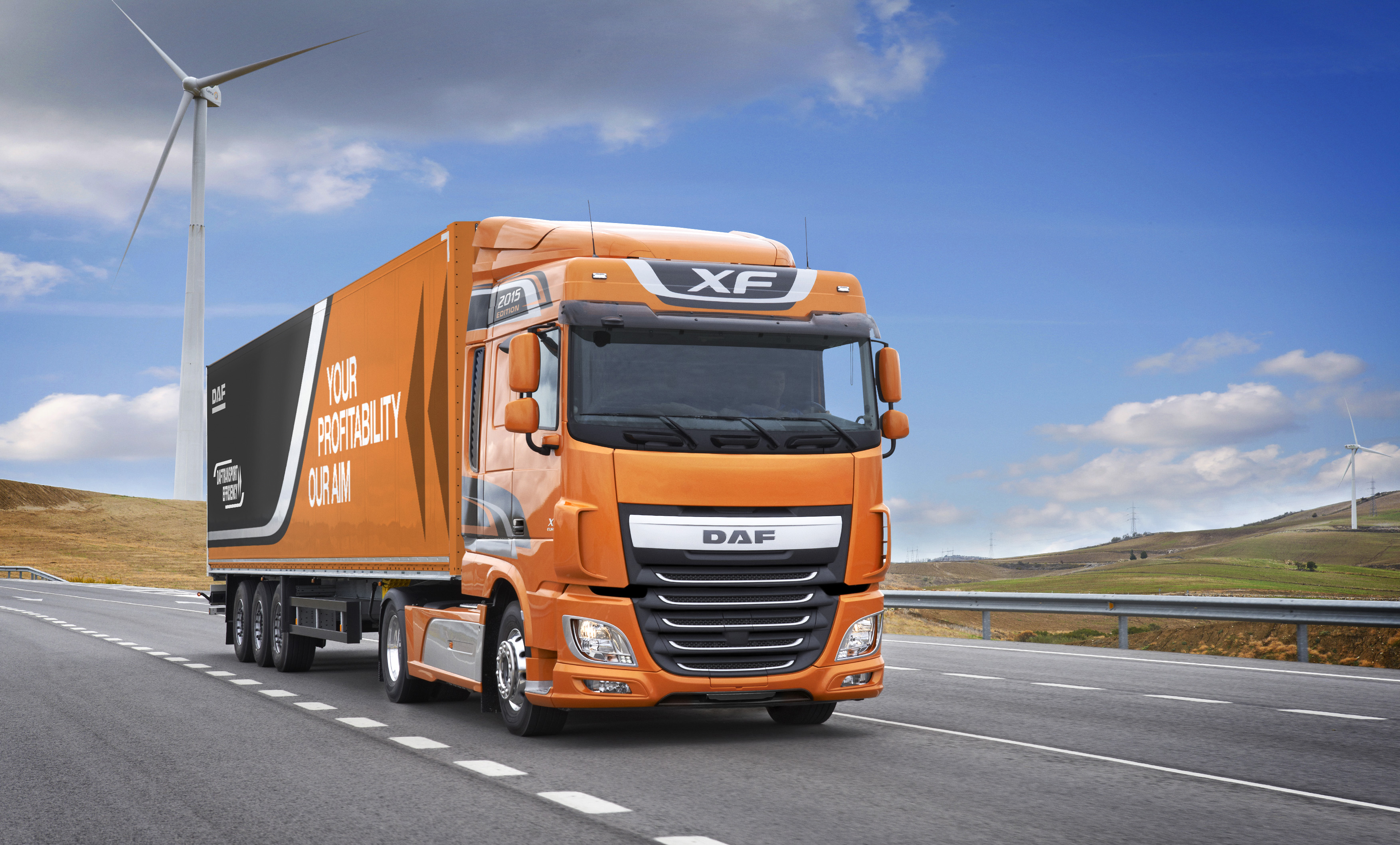 Press Contacts
Are you a journalist? Contact us for more information about the company, our products and services or any other subject.
Rutger Kerstiens
Corporate Communications Department