We use cookies for a variety of purposes, such as website functionality and helping target our marketing activities. Some cookies are essential, others help us improve your experience by providing insights into how the site is used. For more information, please visit our Cookie Notice.
DAF Used Truck Centre opens in Warsaw
Choice of over 100 carefully selected vehicles
A new DAF Used Truck Centre has opened in Warsaw, offering a constant choice of between 100 and 150 young used DAF trucks. The opening of the DAF Used Truck Centre comes in response to the high level of interest in young used DAF trucks in Poland.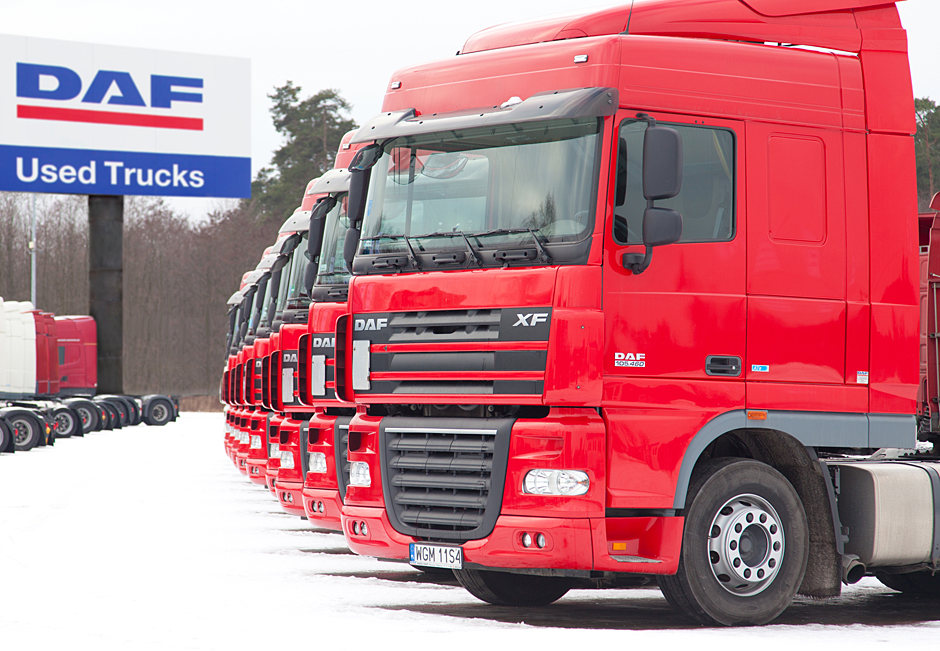 The demand for DAFs is continuing to increase in Eastern Europe - not only for new, but also for nearly new trucks. All of the vehicles that are available in the new DAF Used Truck Centre come from the DAF, PACCAR Financial and PacLease organisations.
First Choice security
Almost all trucks that are sold by the DAF Used Truck Centre in Warsaw carry the First Choice label. This applies to DAF trucks that are younger than five years, have driven no more than 500,000 kilometres, have always been maintained properly and have undergone technical checks containing more than 200 items. First Choice trucks are in excellent condition and come with a six-month drive line warranty as standard. First Choice used trucks can also be financed by PACCAR Financial and can be delivered with a MultiSupport Repair and Maintenance contract.
Successful formula
There are already DAF Used Truck Centres in other cities, including Budapest, Prague and Lyon, where they are combined with a dealership. In addition, there are approximately 100 DAF dealers in Europe that sell First Choice used DAF trucks. "The DAF Used Truck Centre in Warsaw is special because it is the first location that focuses completely on selling used vehicles", explains Richard Zink, member of the DAF Board of Management, responsible for
Marketing & Sales. "Bringing together a large number of quality used trucks has proven to be a formula for success. The high reliability and low operating costs of a DAF truck play an important role here, of course, in addition to the high levels of driver comfort. I am not ruling out the possibility that we will open more DAF Used Truck Centres in Europe over the next few years."
The vehicles currently available at the DAF Used Truck Centre in Warsaw can be found at DAF Used Truck Centre opens in Warsaw

Press Contacts
Are you a journalist and do you have a question? Please contact:
Rutger Kerstiens
Corporate Communications Department
For general questions about DAF, please use: