We use cookies for a variety of purposes, such as website functionality and helping target our marketing activities. Some cookies are essential, others help us improve your experience by providing insights into how the site is used. For more information, please visit our Cookie Notice.
3 February 2015
Eindhoven
DAF introduces tractor with steered trailing axle
For a high payload and maximum manoeuvrability
DAF is launching the CF and XF tractor units with a steered trailing rear axle. These units have been specially designed for applications requiring a high payload combined with maximum manoeuvrability.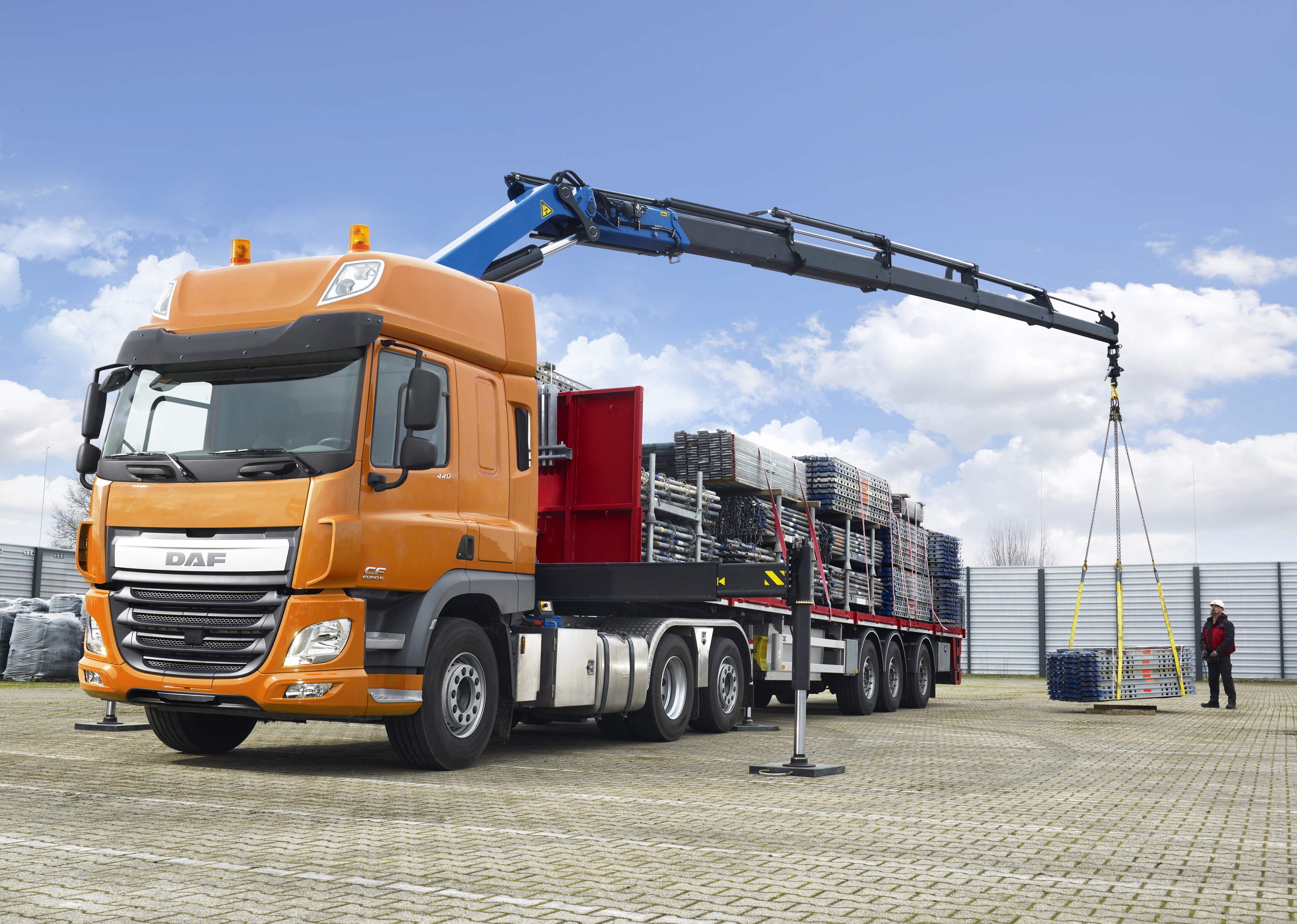 The three-axle CF and XF tractor units have a steered trailing rear axle (7.5 tonnes) with single assembly mounted behind the driven axle (13 tonnes). This makes the new versions ideal for tasks where there is relatively little room for manoeuvre and additional payload is necessary; for example because of the presence of a loading crane behind the cab. The CF and XF tractor units with steered trailing axle will therefore frequently be used for transporting construction materials and machinery.
DAF offers the new three-axle tractors as CF and XF with choice between the efficient 10.8 litre PACCAR MX-11 and 12.9 litre PACCAR MX-13 engines, with ratings of 291 kW/396 hp to 375 kW/510 hp. In the context of DAF Transport Efficiency, important enhancements have been made to these engines and, in combination with innovative technologies such as Predictive Cruise Control with Predictive Shifting and Eco Mode, fuel savings of at least 5% are achievable.
The CF tractor unit with steered trailing axle is available with the Day Cab, Sleeper Cab and Space Cab; the XF is available with the Space Cab and Super Space Cab. All models are available now.
Press Contacts
Are you a journalist and do you have a question? Please contact:
Rutger Kerstiens
Corporate Communications Department
For general questions about DAF, please use: