DAF respects your privacy. We use cookies for a variety of purposes, such as website functionality, improving your experience of our website, building integration with social media and helping target marketing activities within and beyond our website. By continuing your visit on our website, you are consenting to our use of cookies. However, if you want to customize your cookie preferences, click on 'Change settings' below. You can withdraw your consent at any time. For more information, please visit our Cookie Notice.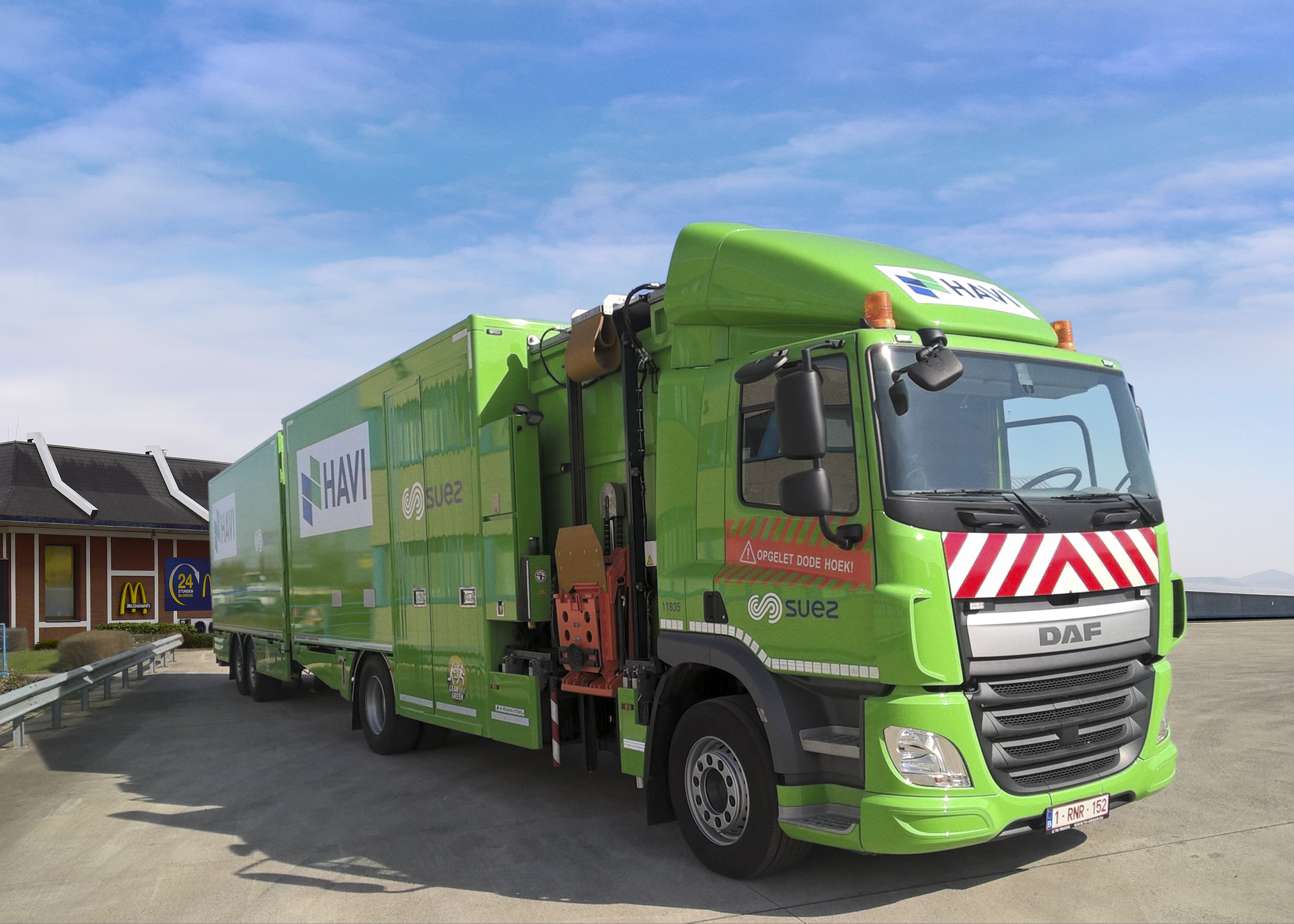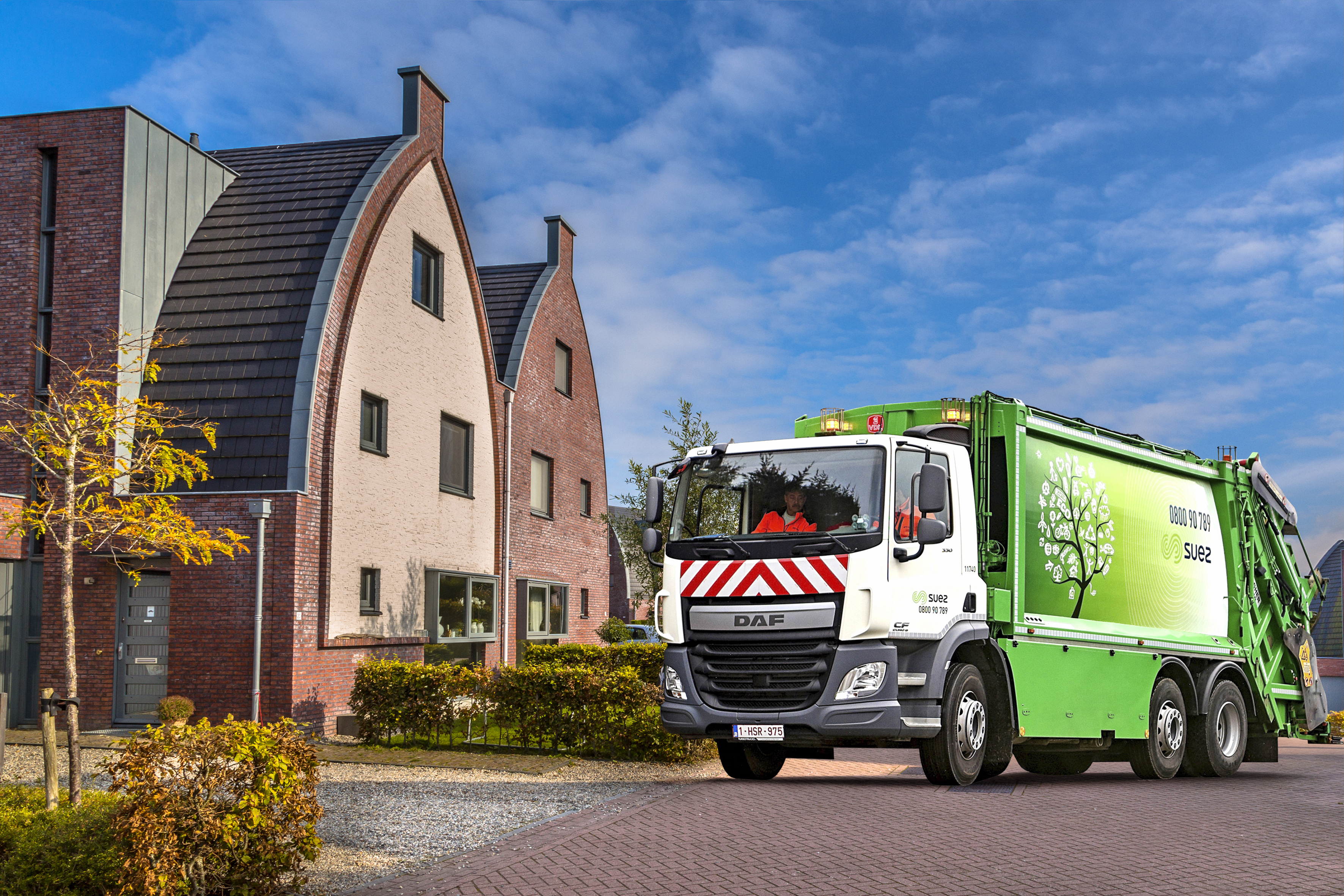 DAF and Suez: a sustainable relationship
An anonymous office building on the outskirts of Brussels. Your average passer-by would never suspect that every day, in an office up on the seventh floor, people are working hard on the 'raw materials revolution'. At least that is the name that the worldwide organisation Suez gives to its daily mission: the securing of raw materials for our future.
It is here, just outside Brussels, that you will find the Belgian division of Suez, a long-time client of DAF. DAF in Action is welcomed by Koen Van den Brande, Head of Marketing & Development. Van Den Brande's enthusiasm is evident before we have even gotten past the coffee machine: "We developed this coffee cup together with one of our partners. It has a plastic layer that dissolves in the paper mulcher, meaning that the cardboard can be 100% recycled." One thing is clear: sustainability runs deep at Suez.
Market leader
Van den Brande showers you with facts like they were confetti: "In Belgium we are the market leader with 25 centres for the collection, processing and recycling of waste. When I first started working here 25 years ago we were able to separate waste into thirty different categories. Today that number is 2,000. We are now able to recycle 89% of all waste and that includes the burning of waste to generate energy. It is an incredibly dynamic." >
800 trucks
In Belgium, Suez has a fleet of 800 vehicles that are used for a wide variety of purposes. The greatest single common factor between all of these vehicles is that they are all very different and far from your standard type of lorry: garbage trucks for the collection of domestic waste, trucks with skips, vehicles for transporting wheelie bins, tractor trailers and other vehicles for special tasks. A very large part of the vehicles in this fleet have the DAF badge on their grille.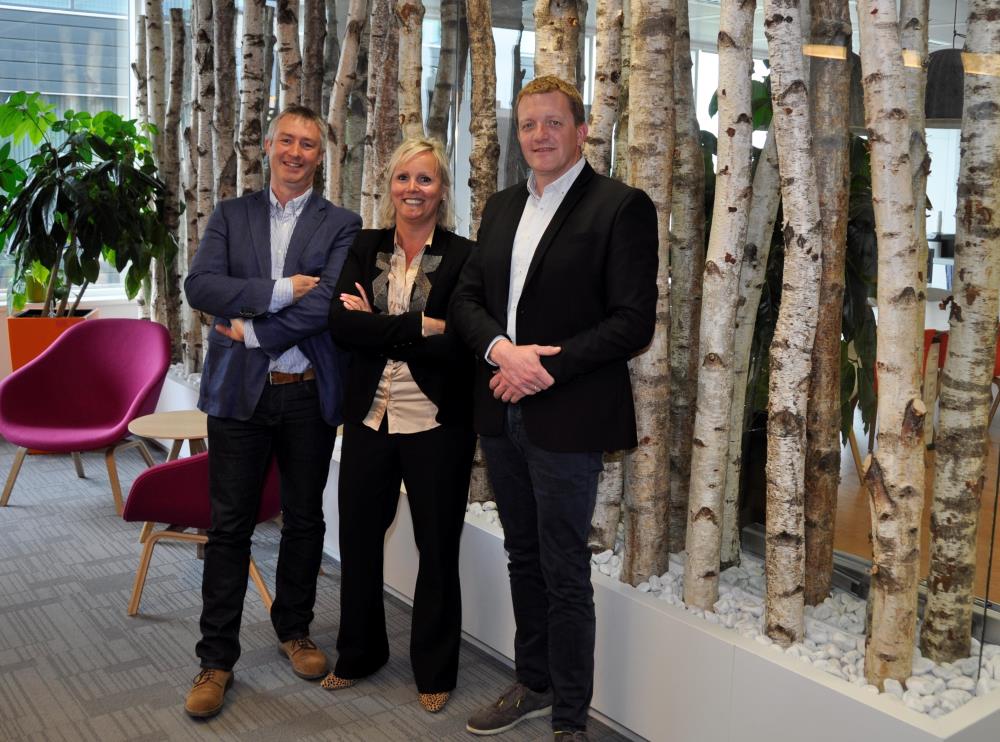 Not easy
"Trucks don't have it easy with us", says Fleet Manager Benoit Dessart, who has just joined the conversation. "Our larger garbage trucks make around 120 stops a day. And the domestic waste lorries make around 3,000! Operational continuity is essential; you can't leave a whole neighbourhood piled up with trash just because one of your trucks has broken down." >
More than 25 years "I'm not sure how long we've been using DAFs", replies Benoit Dessart when asked. "More than 25 years anyway, because I've been working here that long. We chose DAF for a lot of different reasons. Firstly because of the aforementioned operational continuity, they are very reliable and never break down unexpectedly on us. And our drivers love them too, particularly because of the comfortable cabin and the low footboard. Furthermore, DAF trucks can be ordered in all kinds of configurations: with or without selfsteering axle, automatic gearbox, AS-Tronic, you name it. The DAF chassis is extremely user-friendly, an essential feature when you have to deal with so many different kinds of configurations. Not to mention the benefits of an extensive dealer network."
Fuel
Does fuel consumption play an important role in the purchasing process? "Of course", replies Dessart. "But not so much in terms of the overall costs, because the total amount of kilometres driven each year is not all that high: around 30,000. In the Total Cost of Ownership it is maintenance that plays the more important role. And that is why we decided a few years ago to switch over to DAF MultiSupport Repair and Maintenance contracts. We now know the exact costs, right down to the last cent, and are always sure that we will have perfectly maintained trucks. All we have to concentrate on now in our own workshops is the body. The dealers look after all maintenance and repairs. They also give the drivers extensive theoretical and operational training when the trucks are delivered." ■

Also interesting to read:
Suez and DAF: more than just trucks
DAF Trucks is not only a supplier to Suez, it is also one of its clients: Suez has been looking after the collection and processing of waste from the DAF cab and axle factory in the Belgian town of Westerlo for many years now. Since 2009 DAF has been adhering to its 'Zero Waste to Landfill' principle, meaning that none of its waste ends up in landfills. Suez plays an important role in the implementation of this policy.