DAF respects your privacy. We use cookies for a variety of purposes, such as website functionality, improving your experience of our website, building integration with social media and helping target marketing activities within and beyond our website. By continuing your visit on our website, you are consenting to our use of cookies. However, if you want to customize your cookie preferences, click on 'Change settings' below. You can withdraw your consent at any time. For more information, please visit our Cookie Notice.

Michel van Hoften:
You come home in
the evenings feeling relaxed."
"Carry on"
"The new CF is a fantastic vehicle for both employer and driver" Arjan van Geffen sums up. "Just carry on in the same fashion, if you ask me." ■

Also interesting to read: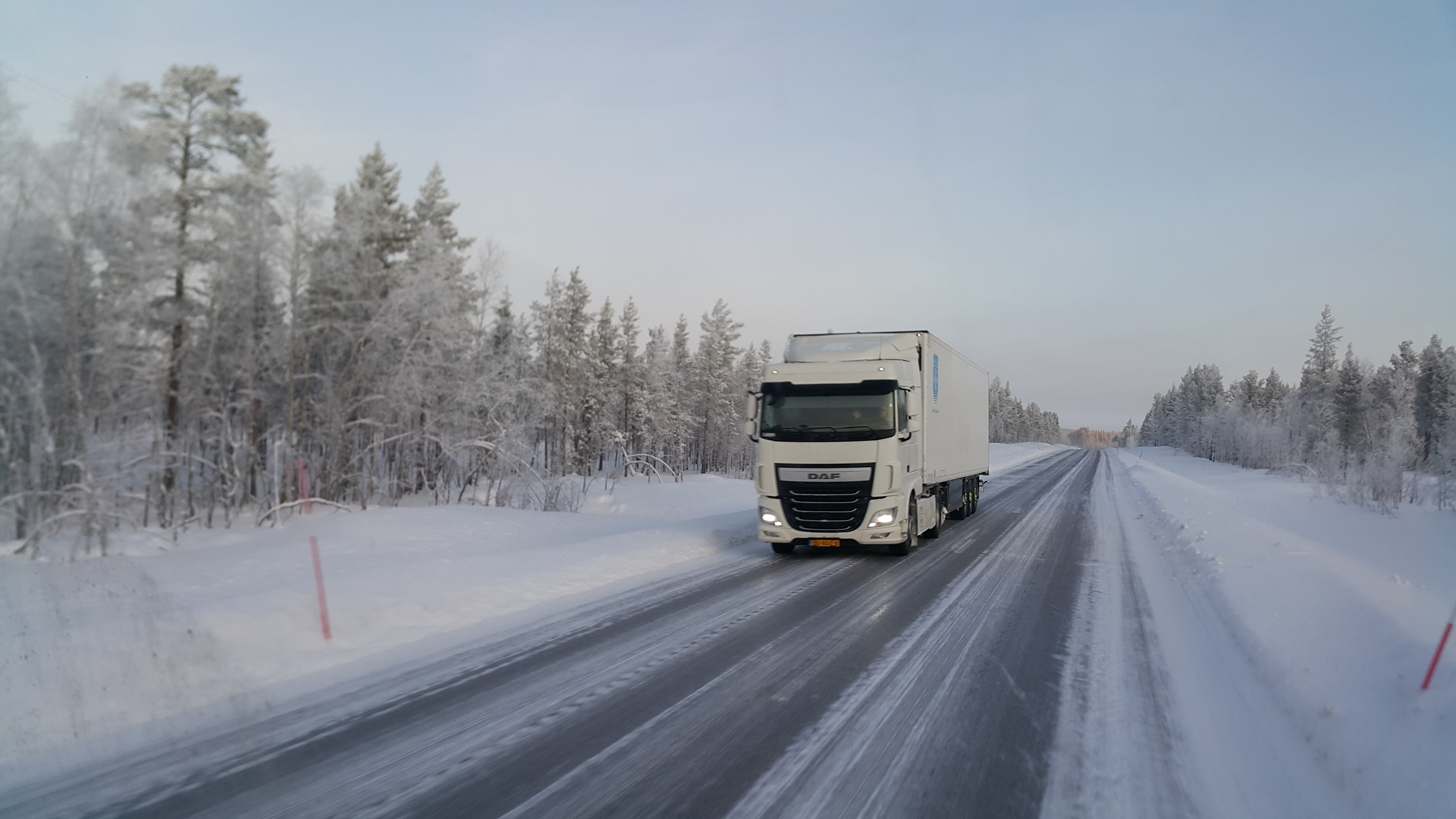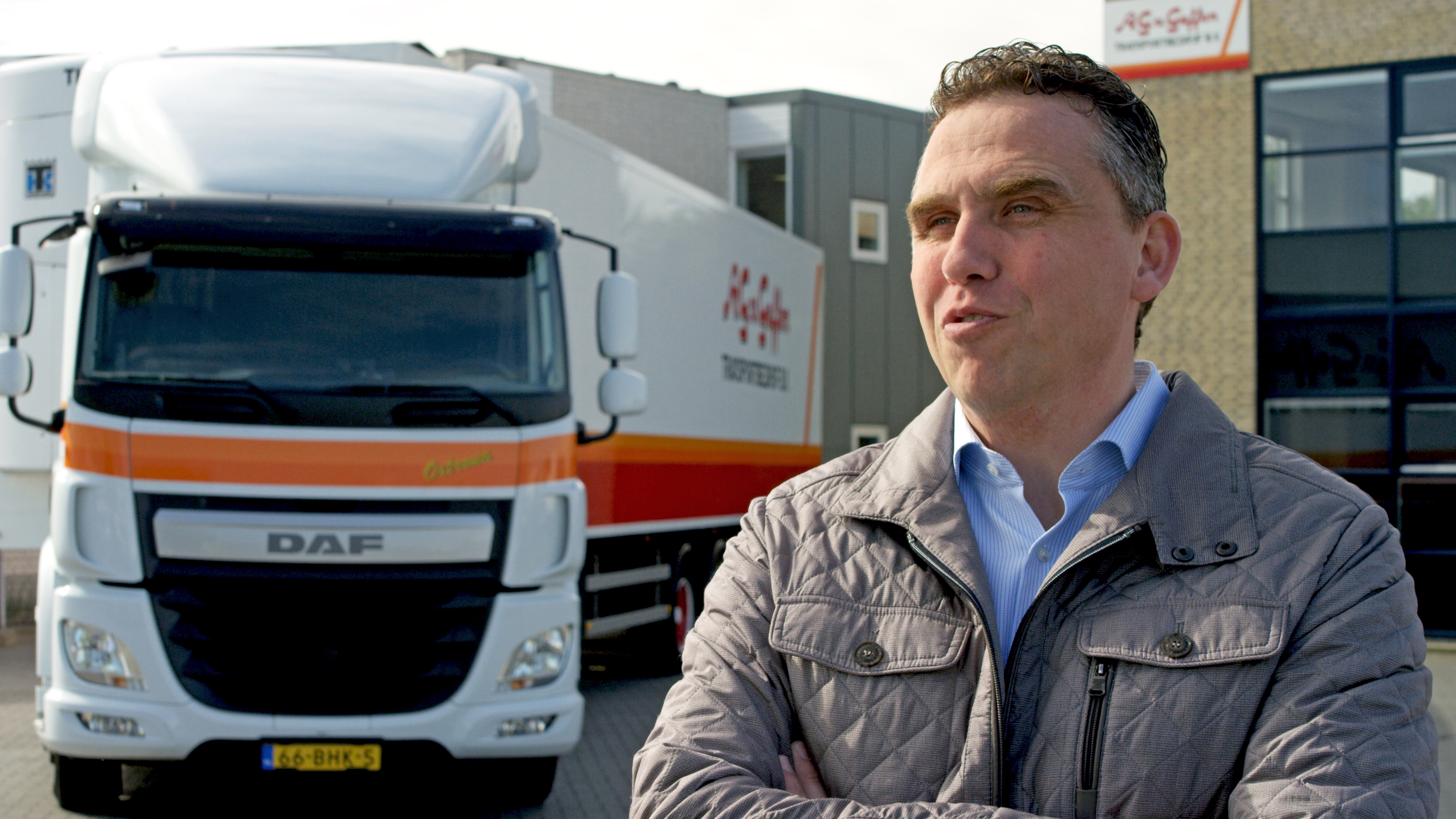 Arjan van Geffen on 
The New CF
" Fantastic vehicle for both employer and driver!"
New technology extensively tested
Before DAF introduces any new product to the market, it has to cover millions of test kilometres: under laboratory conditions, where factors such as longevity can be checked and conditions such as cold, heat and altitude can be simulated; and out on the road in order to test reliability and performance under often very tough real-life conditions. But even then the development process is far from over…
In the so-called 'field test' – the last phase of the development process – clients are asked to test-drive vehicles fitted with the new technology. The primary aim of the field tests is to carry out any required fine-tuning, partly on the basis of the assessments offered by clients and drivers. Prior to the introduction of the new CF and the new XF, DAF sent a large number of vehicles for testing to clients all across Europe. One of these clients was A.G. van Geffen Transport in the Dutch town of Hedel, a company with a fleet of 41 DAFs and specialised in the temperature-controlled transport of foodstuffs, distribution and machine transport.
"Five new trucks"
"We are very satisfied with the test vehicles we have had out on the road, we haven't had a single problem with them", Arjan van Geffen says enthusiastically. He is standing in front of one of the shiny new CF test vehicles. "We can't bear
dirty trucks", he says, keen to express his opinion on image and quality. "The high level of satisfaction has already resulted in us ordering five new DAF trucks from the new series during the test period." Van Geffen is happy to explain
just why he is so satisfied: "They are trouble-free and efficient and the drivers are happy with them, you can see that on their faces. They like coming to work when they know they are going to get to drive one of these trucks." What does he think of the new engines, with their higher torque and lower revs? "It is the lower revs that make the truck so quiet, it's just fantastic", says Van Geffen. "And it cuts down on fuel costs too." >

Fuel consumption
Can Van Geffen add anything else about the fuel consumption of the test vehicles? "Fuel consumption is an important matter for us, but of greater importance is that the driver is happy with his or her truck", he explains. "With the endurance test it's about more than just fuel consumption. It's also important to look at reliability, comfort and safety. That said, the consumption data for the test vehicles are certainly lower than those for the previous generation. A good reason therefore to order five new trucks!"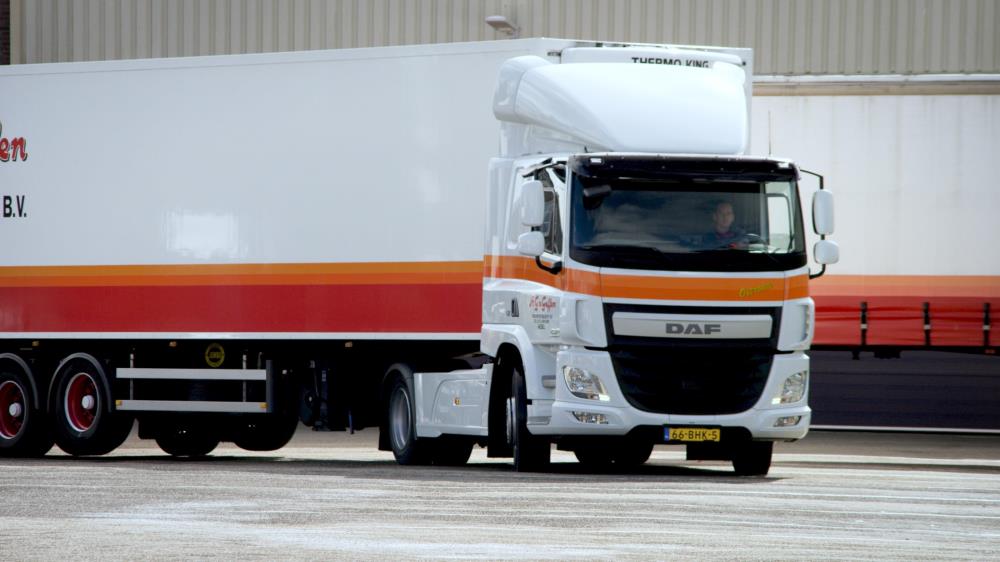 Optimal performance
"It is even more luxurious than the previous one", says driver Michel van Hoften. "You can see it in everything. Starting with the seat, very important. And the dashboard is clearer and even more user-friendly. That makes your work a lot easier, if you ask me." One thing Michel will need to get used to, however, is the lower revs: "It goes up through the gears very quickly, just because there is so much torque available. This helps to ensure optimal performance. Good for fuel consumption, the environment and the boss. And it also makes the truck a lot quieter." Michel is also keen to add something about the comfort of the test vehicle: "The seat is very comfortable and it offers a relaxed driving experience. You come home in the evenings feeling relaxed. The driving itself, the quietness, the controls, it seems that with every new generation of trucks the comfort level just gets higher. DAF manages to make huge improvements every time."