Total transport solution
A range of services behind the truck
Pure Excellence in transport efficiency goes beyond the improved truck itself. DAF offers a total transport solution through a range of professional services that enable you to select the right vehicle, secure the financing, and maintain your fleet at peak efficiency.
Repair & Maintenance
An extensive range of repair and maintenance contracts ensures the highest quality service and support for your vehicles and predicable costs for maximum peace of mind.
Go to your country site
Financial Services
PACCAR Financial, DAF's in-house finance company, is exclusively dedicated to the transport industry and offers customized financial services for new trucks, used trucks and trailers.
Go to your country site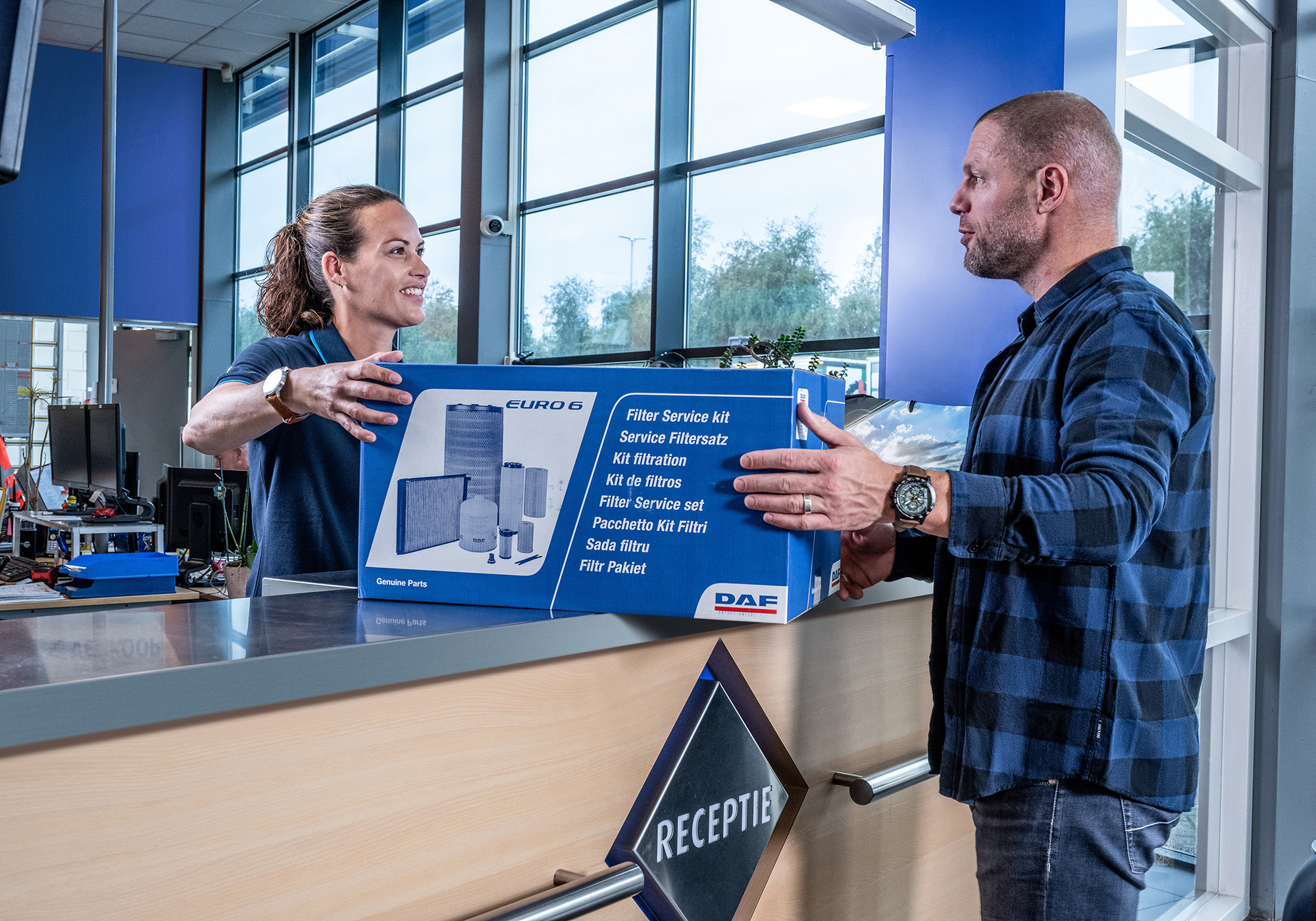 Parts & Accessories
Besides original DAF and PACCAR engine parts, PACCAR parts supplies over 60,000 universal TRP Truck & Trailer parts for all makes of trucks and trailers, throughout Europe.
Go to your country site

Road Side Assistance
Fast and professional help around the clock when you are on the road, wherever you are in Europe. Call +31 40 21 43000 to speak directly to an ITS operator.
Go to your country site
DAF Driver Academy
DAF training can help drivers to achieve the lowest possible fuel consumption and improve their driving performance in terms of safety and transport efficiency.
Go to your country site
Fleet Management System
The DAF Connect fleet management system provides clear information on vehicle location, fuel consumption, fleet utilisation and idle time. By optimising vehicle availability, reducing operational costs and enhancing logistical efficiency, DAF Connect maximises your profitability per kilometre.
Go to your country site
 Contact your nearest DAF Dealer