We use cookies for a variety of purposes, such as website functionality and helping target our marketing activities. Some cookies are essential, others help us improve your experience by providing insights into how the site is used. For more information, please visit our Cookie Notice.
The basis for the firm's transport activities is formed by a fleet of over 450 trucks, the majority of which display the DAF badge on their grille. Zoltán Sipos, director of Lerton Trans Ltd, a subsidiary of the Révész group, explains why the company decided to choose the Dutch truck manufacturer. "Our trucks cover an average of 130,000 kilometres each year, and so reliability and low operational costs are crucial factors for us when determining our choice of manufacturer.
Driver comfort is also an important concern; our drivers are often out on the road for days on end, so they deserve a good bed, plenty of space and a comfortable driving experience. DAF knows how to combine all of these demands to perfection."
Price-performance
A few months ago the Révész group ordered 400 New DAF CFs and New DAF XFs as replacements for their existing vehicles and in order to expand their fleet. Even though Révész has been a loyal DAF customer for years, it was by no means a foregone conclusion that DAF would get the order. Sipos: "We compared many manufacturers with each other, as we always do for our big orders. DAF offered the best price-performance ratio and also had the best score with regard to low operational costs."
Comparison test
An important part of the acquisition process was the comparison test conducted between the New XF and its already extremely efficient forerunner. "No better test than out on the road," according to Sipos. "When DAF introduced the New CF and New XF it promised a saving of 7% on fuel consumption compared to the previous models. Sounds attractive, but would they make good on their promise? We decided to do an extensive test over a distance of 3,500 km, from the Netherlands to Hungary and back again. DAF lived up to its promise: the test showed that the New XF was 7.3% more efficient than its predecessor."
From CF to XF
"Up until now our fleet consisted mostly of CF trucks", says Gábor Maczkó, director of Révész Trans Ltd. "This was primarily because of the trucks' very low weight. After all, in the bulk and tank transport business every kilo counts. DAF has now reduced the weight of its top-ofthe-range XF and so we have decided to switch to the XF Super Space Cab. This will offer our drivers even more space and comfort, and the business itself will benefit from the lowest fuel consumption costs around and from the increased overall transport efficiency. Two birds with one stone in other words. Not to mention the fact that our drivers are very enthusiastic about the very impressive engine torque and the driving experience as a whole." ■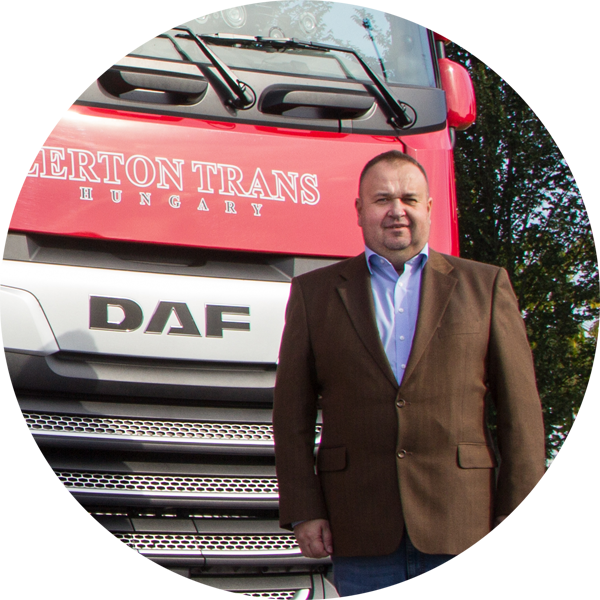 De test
"A test carried out by Révész showed that the New XF delivers savings of 7.3% on fuel."


DAF enjoys a special relationship with the Révész Group: in 2015 the Prime Minister of the Netherlands, Mark Rutte, handed over the keys of the millionth DAF to be built in Eindhoven to owner and CEO, Bálint Révész.

Also interesting to read: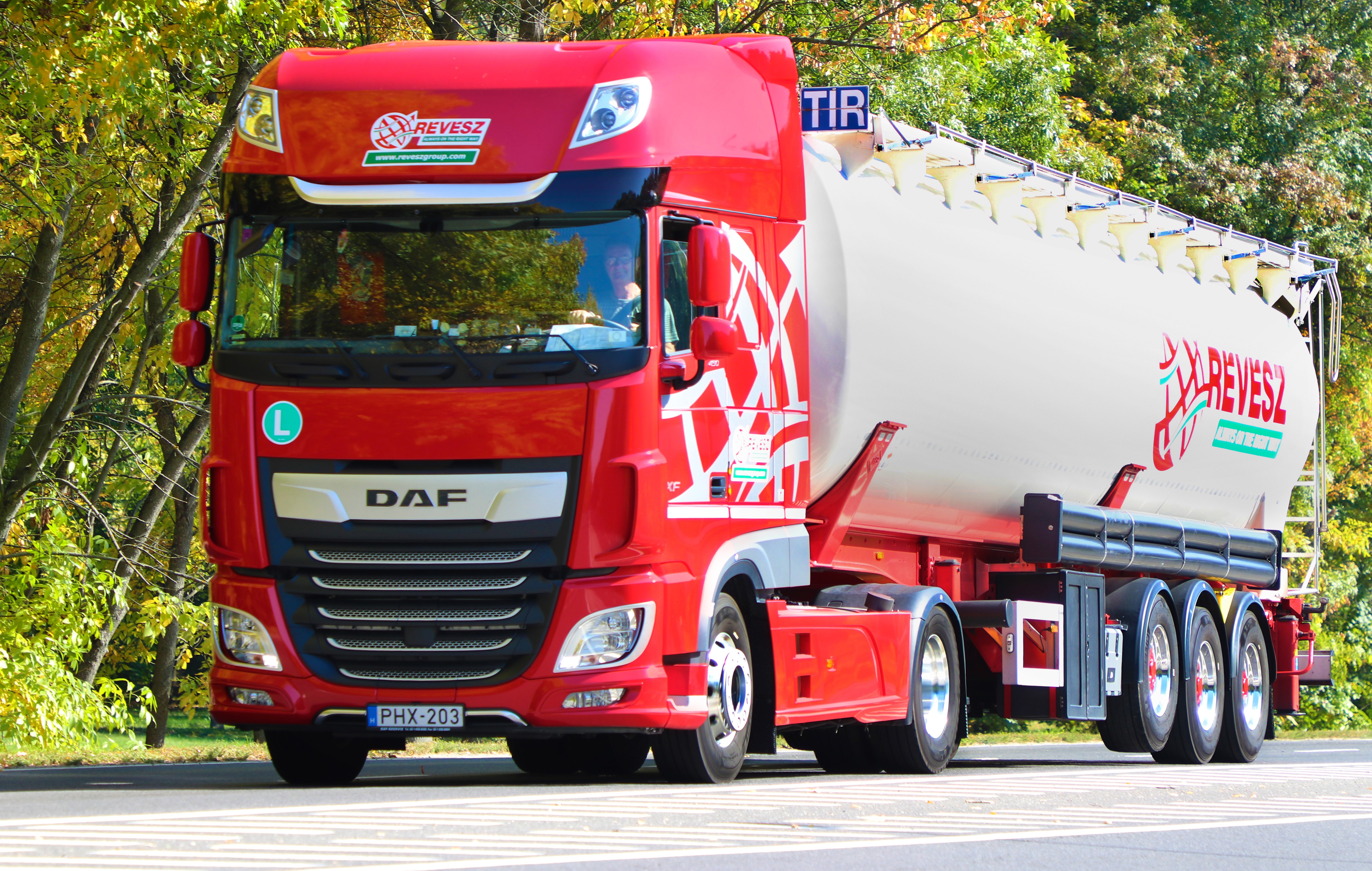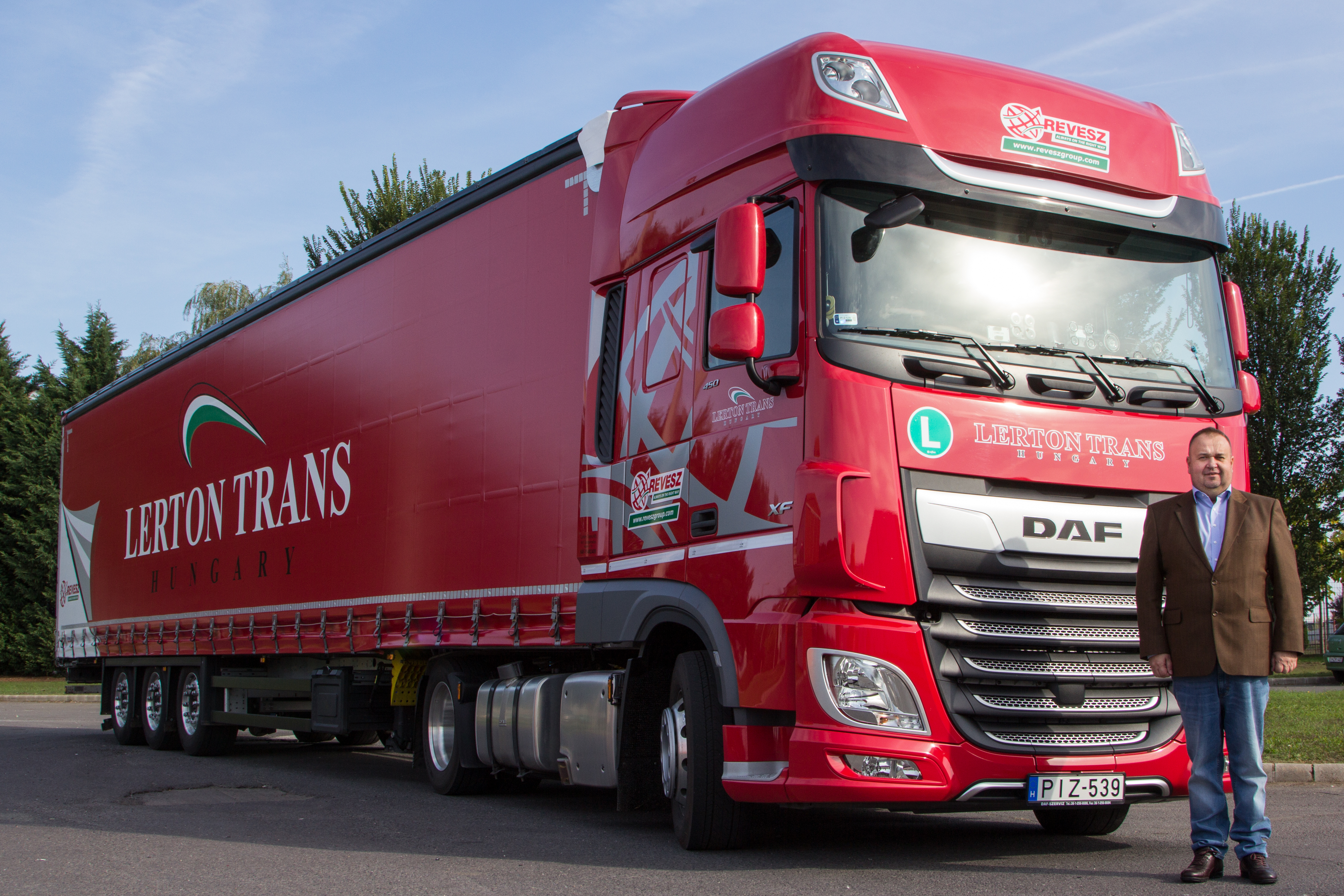 Révész Group:
"DAF has kept its promise!"
Révész Group is one of the leading transport and logistics companies in Hungary. It was set up in the 1980s by Balint Révész, who is still the firm's CEO today. He has seen the family business grow to become the market leader in Eastern Europe in the bulk transport of gas and liquids and an important player in the area of logistics service.