We use cookies for a variety of purposes, such as website functionality and helping target our marketing activities. Some cookies are essential, others help us improve your experience by providing insights into how the site is used. For more information, please visit our Cookie Notice.
DAF embraces CO₂ declaration
As a leader in transport efficiency and environmental care, DAF Trucks is embracing the European regulation of CO2 declaration for trucks leaving the production line from January 1, 2019. Ahead of the legal requirement, DAF will start communicating certified CO2 values in the fourth quarter of this year.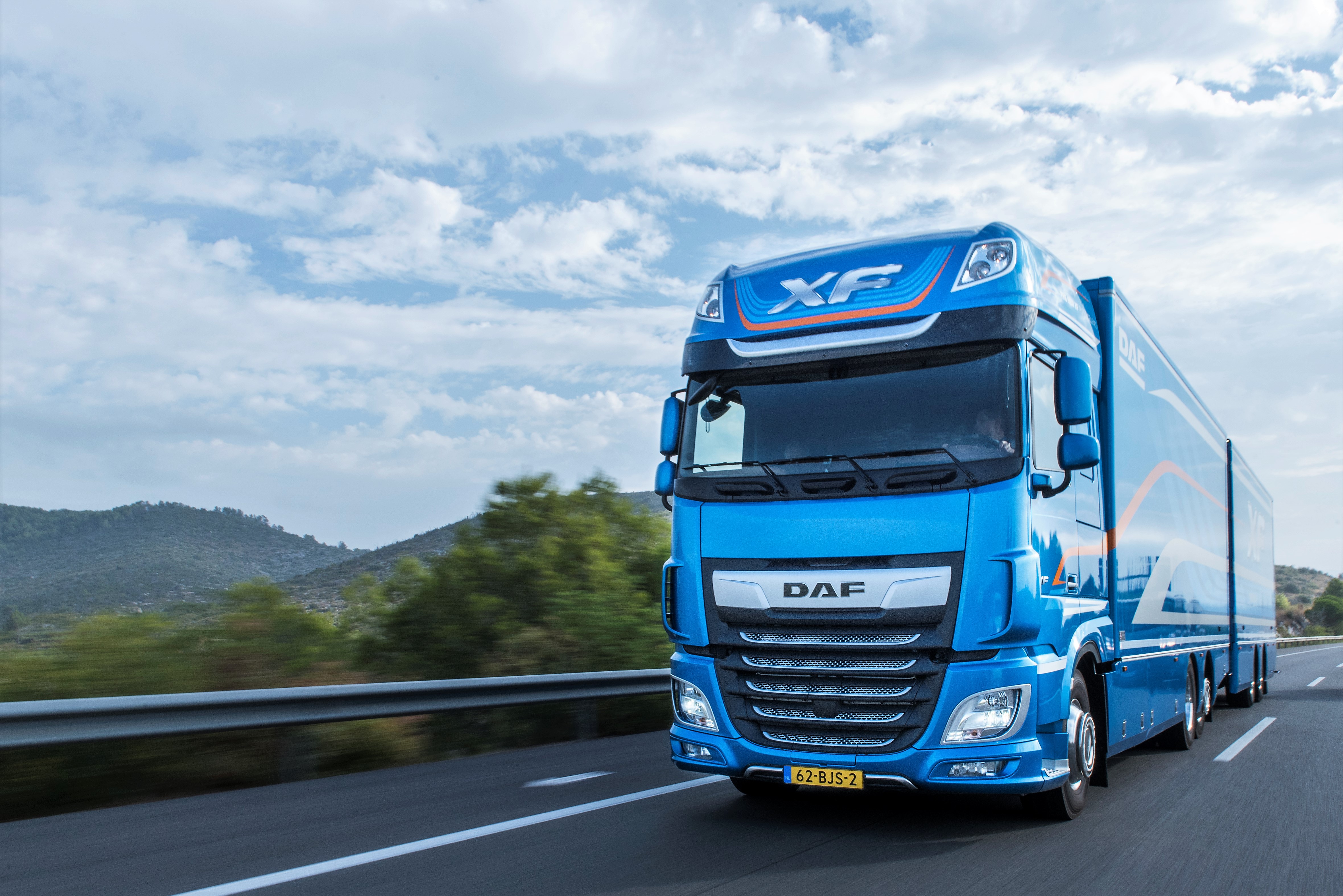 From January 2019, European regulation requires all new 4x2 and 6x2 heavy duty Euro 6 trucks (16 tonne +) to leave the factory with a CO2 emission declaration. Other vehicle configurations will follow in 2020. Emission declaration values are generated through the uniform Vecto tool. As this concerns a standardised and certified procedure, the new CO2 declaration regulation will allow transport operators to easily compare CO2 emission values from various truck models and even manufacturers before ordering a new truck.
DAF will start publishing certified CO2 declaration figures in last quarter of the year on the order confirmation document, as well as in the quotation phase. This allows the DAF dealer to inform customers upfront what the CO2 values of their future truck will look like. Vecto values are calculated for a standard tractor/trailer combination or vocational truck with regular box body, using standard routes for three kinds of applications and applying certified input data.

Industry-leading fuel consumption
"We are totally committed to protecting our planet and our future generations. Therefore we need to continue our efforts to make our future trucks even cleaner", commented Richard Zink, member of the Board of Management and responsible for Marketing & Sales. "CO2 emission is directly linked to fuel consumption, which is one of the most important considerations when purchasing a truck. With the launch of the new CF and XF, DAF has achieved an impressive 7% improvement in fuel consumption, thus CO2 emissions, making these trucks into industry leaders."

In addition to delivering industry-leading trucks and services, DAF is developing alternative and sustainable electric and hybrid powertrains to further reduce vehicle emissions. Alternative fuels, like HVO (Hydro-treated Vegetable Oil) – which doesn't conflict with food production and results in up to 80% lower CO2 emissions – , are allowed to be used for the latest DAF trucks, without any impact on maintenance.

Intelligent TOPEC configuration tool
"With our intelligent DAF TOPEC vehicle configuration tool we are already able to deliver dedicated fuel consumption values for the customer's specific truck, including specific semi-trailer or bodywork and even route", added Richard Zink. "This allows our dealers to specify the best truck for the job and at the same time the most economical and most environmentally-friendly. That is what DAF Transport Efficiency stands for."
Press Contacts
Are you a journalist and do you have a question? Please contact:
Rutger Kerstiens
Corporate Communications Department
For general questions about DAF, please use: