We use cookies for a variety of purposes, such as website functionality and helping target our marketing activities. Some cookies are essential, others help us improve your experience by providing insights into how the site is used. For more information, please visit our Cookie Notice.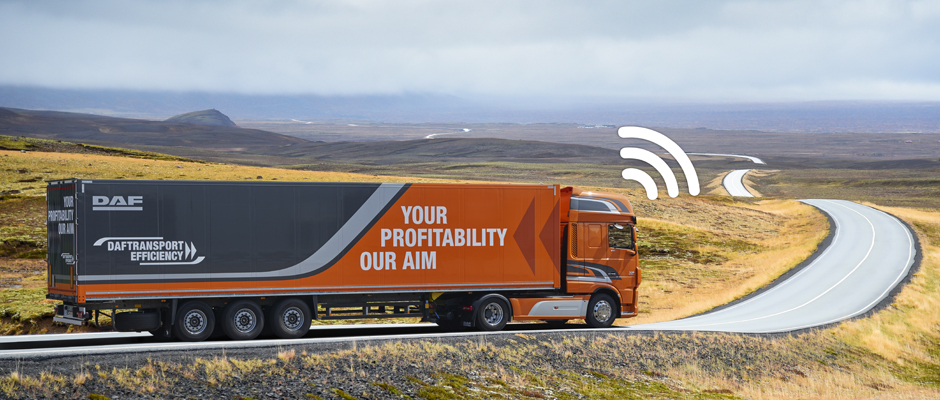 DAF Trucks at IAA 2016 in Hanover
Product innovations highlighting 'DAF Transport Efficiency'
'DAF Transport Efficiency' is DAF's overall theme at IAA 2016 - which is being held in Hanover from 22 till 29 September. DAF Trucks is exhibiting its full, industry-leading product and services range. DAF offers the most efficient total transport solutions with the highest return per kilometer. The new and innovative DAF Connect fleet management system optimizes fleet and driver performance and enhances logistic efficiency. Innovations to the reliable and efficient PACCAR PX-5 and PX-7 engines in the popular LF and CF distribution trucks provide the perfect balance of power, torque and fuel efficiency. DAF Transport Efficiency showcases the company's heritage in providing lowest operating cost and highest fuel economy. DAF is further demonstrating its commitment to environmental and fuel economy leadership with its Innovation truck.
Innovative DAF Connect on-line fleet management system
- Connecting truck and home base for 24/ 7 real-time information
- Unique open platform
- Optimized truck and driver performance
- Enhanced logistics efficiency

New PACCAR PX-5 and PX-7 engine offerings
- More power and torque
- Improved fuel efficiency – up to 4%

DAF Innovation truck demonstrating advanced technology
- Electrification
- Hybridization
- Aerodynamic optimization

DAF continues industry-leading position in fuel efficiency and CO2 emissions
The DAF stand will be located in Hall 17 of the exhibition complex. Occupying an area of 2,500 m2, it will showcase the complete product range, setting the standard in quality, low operating cost and vehicle performance. The DAF trucks on display include the LF for distribution transport, the versatile CF for a wide variety of applications and the flagship XF for heavy and long distance transport.
To highlight the importance that DAF and its 1,000 sales and service dealers attach to a full range of services to support their class leading products, PACCAR Financial, PacLease, PACCAR Parts, TRP and DAF MultiSupport Repair and Maintenance are presented prominently at the DAF IAA stand.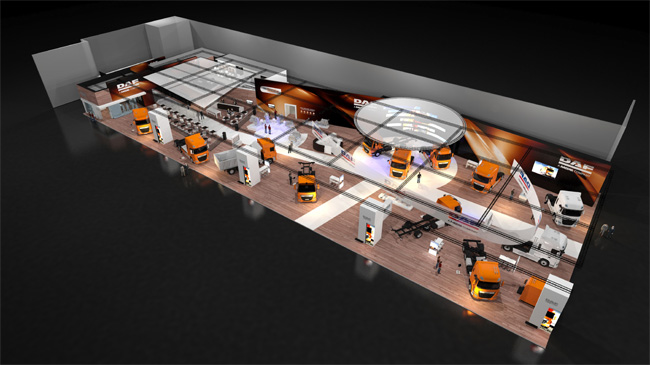 Press Contacts
Are you a journalist and do you have a question? Please contact:
Rutger Kerstiens
Corporate Communications Department
For general questions about DAF, please use: