DAF respects your privacy. We use cookies for a variety of purposes, such as website functionality, improving your experience of our website, building integration with social media and helping target marketing activities within and beyond our website. By continuing your visit on our website, you are consenting to our use of cookies. However, if you want to customize your cookie preferences, click on 'Change settings' below. You can withdraw your consent at any time. For more information, please visit our Cookie Notice.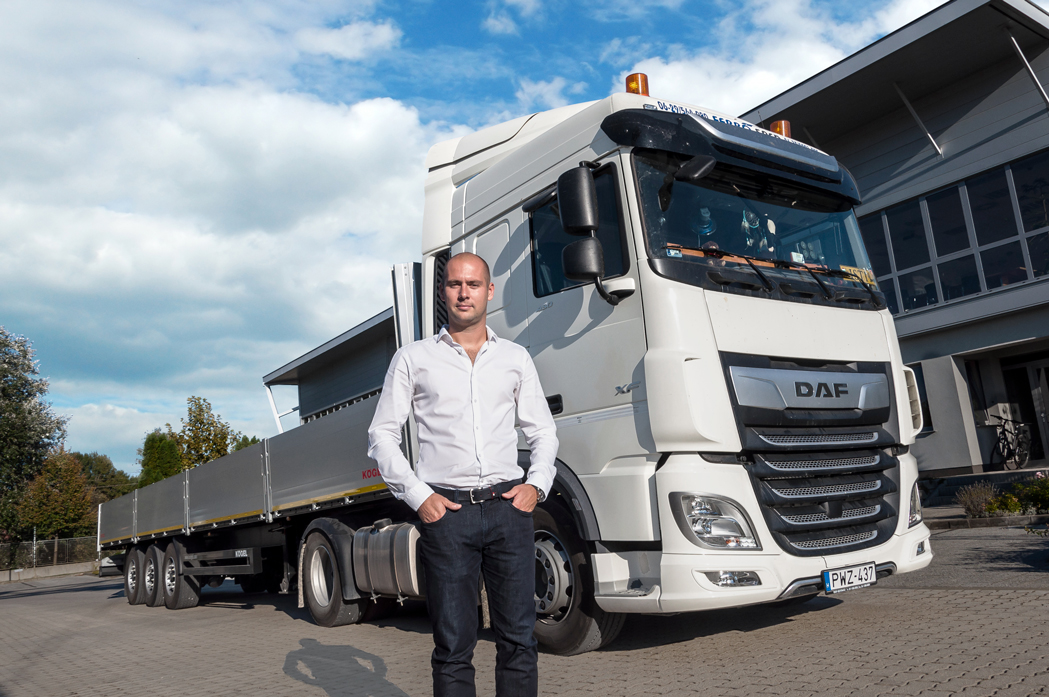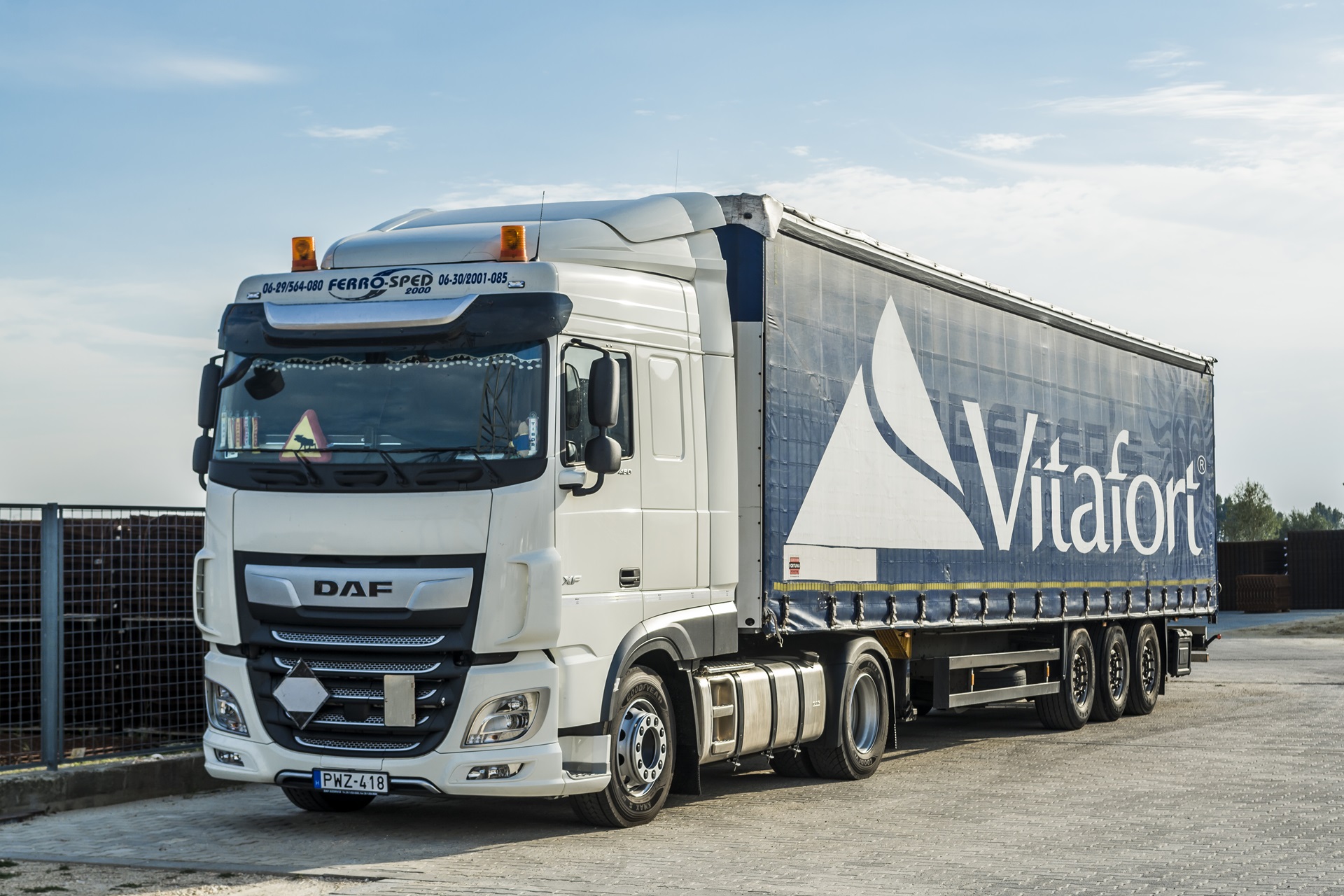 A Fruitful Partnership
Ferro-Sped 2000 Kft
Ferro-Sped 2000 Kft., a company boasting over 30 years of professional experience, only obtained its first DAF semi-trailer trucks four years ago. Despite this, almost half of the fleet consisting of 125 vehicle combinations now bears the Dutch manufacturer's emblem. Due to the comprehensive service support, excellent availability of parts and the customer-oriented after sales service, the Dabas-based company has formed a very close partner-dealer relationship with their dealer in the meantime.
Ferro-Sped 2000 Kft. currently operates as a second-generation business, with the company's success being guided by the managing director Tamás Suhajda. He had a great mentor, as his father entered the transportation business in 1985, initially employed by a state-owned firm. He was soon transferred to the steel shipping department where he gained comprehensive knowledge of the sector. Following the political transition of 1989, he continued working as a private contractor, driving his own second-hand truck. The fleet kept growing over the years with newer and more up-to-date vehicles and later with leased new trucks. The company then bought its current site in 1998 which has since been expanded continuously. Meanwhile they added steel trading and the production of steel construction materials (e.g. steel meshes and filaments) to their portfolio. This led to the founding of Ferro-Sped 2000 Kft. before the turn of the millennium to separate the road transport business. Tamás Suhajda's father is currently in charge of the steel trading arm of the family owned business group.

125
Trucks

160
Employees
During the economic crisis of 2009, they worked together to secure the survival of Ferro-Sped 2000 Kft. which led to the company returning to grow in 2012. It was around this time that international transportation of oversized products was added, alongside domestic steel shipping. To facilitate this, the fleet included 50 extendible and low-bed expandable trailers, suitable for transporting loads up to 6 metres wide, 42 metres long and weighing up to 70 tons. The company's vehicle combinations transport oversized steel structures mostly to Germany and Austria, from where they return with oversized goods or cable drums, welded wire meshes, rebar beams, tiles and paving stones. The business is also engaged in the international shipping of agricultural machinery.



Today, Ferro-Sped 2000 Kft. carries out 180 shipping assignments on a daily basis and 3,800 monthly with the company also acting as a freight forwarder to outsource 1,000 of these assignments. 70% of transport operations are domestic while 30% are international in nature. At its site covering 100,000 square metres, the company employs 160 people, and operates a four-stand service station and a single-stand truck wash. The fleet currently consists of 125 vehicle combinations with over 50 of the semi-trailer trucks manufactured by DAF. This year, the company purchased 42 new DAF XF 480 Space Cab models, partially to replace their older 2014-model XF 460 trucks and for the purpose of expanding the fleet.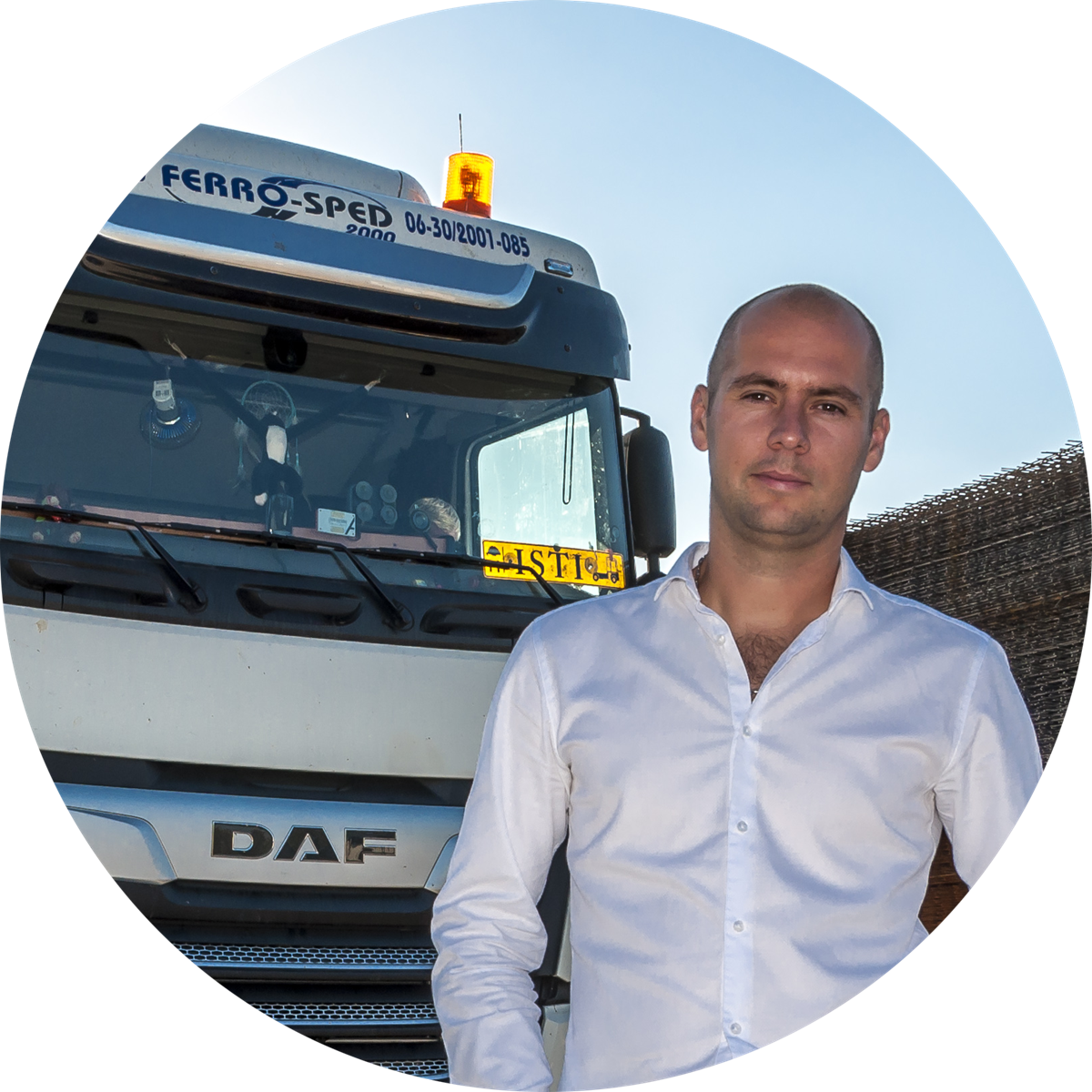 Growing with DAF

"After we managed to shift our financial metrics into the green and establish a pattern of growth from 2012, 2014 was the year that we significantly expanded the fleet. We were faced with two options: either to buy second-hand vehicles that were 3-4 years old or to set out on a new course. This is when DAF came into the picture as we purchased 34 new XF 460 Space Cab trucks from them. Other transport operators spoke highly of the XF model which was one of the most popular vehicles in the Hungarian market for many years. Reliability is an exceptionally important factor for us as we can't afford delays in our deliveries. The sales process itself also turned out to be very convincing," began Tamás Suhajda.

"Due to our mixed fleet we are affiliated with several truck brands; however, DAF provides the most efficient, flexible and customer-oriented service support. First of all, parts availability is excellent, which is a key aspect of maximising vehicle uptime. We use DAF Genuine filters and lubricants for our XF trucks and we also purchase TRP parts. The parking cooler which increases driver comfort in our newly acquired XF trucks is also a TRP product. Based on this we are open towards participating in the TRP Trailer pilot project which includes refurbishing one of our trailers with TRP parts. If this test produces favourable results we will purchase even more TRP parts in the future," explained the managing director.
Predictable and reliable operation
"Although the XF models are very reliable, every vehicle can encounter technical issues, but DAF excels in solving these. The technicians at our dealers' service centre carry out the necessary repair and maintenance jobs with outstanding quality. We purchased our trucks with a three-year warranty and a MultiSupport maintenance contract covering four years and 90,000 kilometres a year. This provides a predictable and reliable operation throughout the contract and a better buy-back price, while DAF provides full service support all along the way. We have not experienced any breakdowns abroad on our very reliable DAF trucks but during domestic operations we have relied on the ITS roadside assistance service on a few occasions. We were also satisfied with this service. Not to mention, they immediately provided us with a courtesy vehicle so the downtime barely affected our schedule.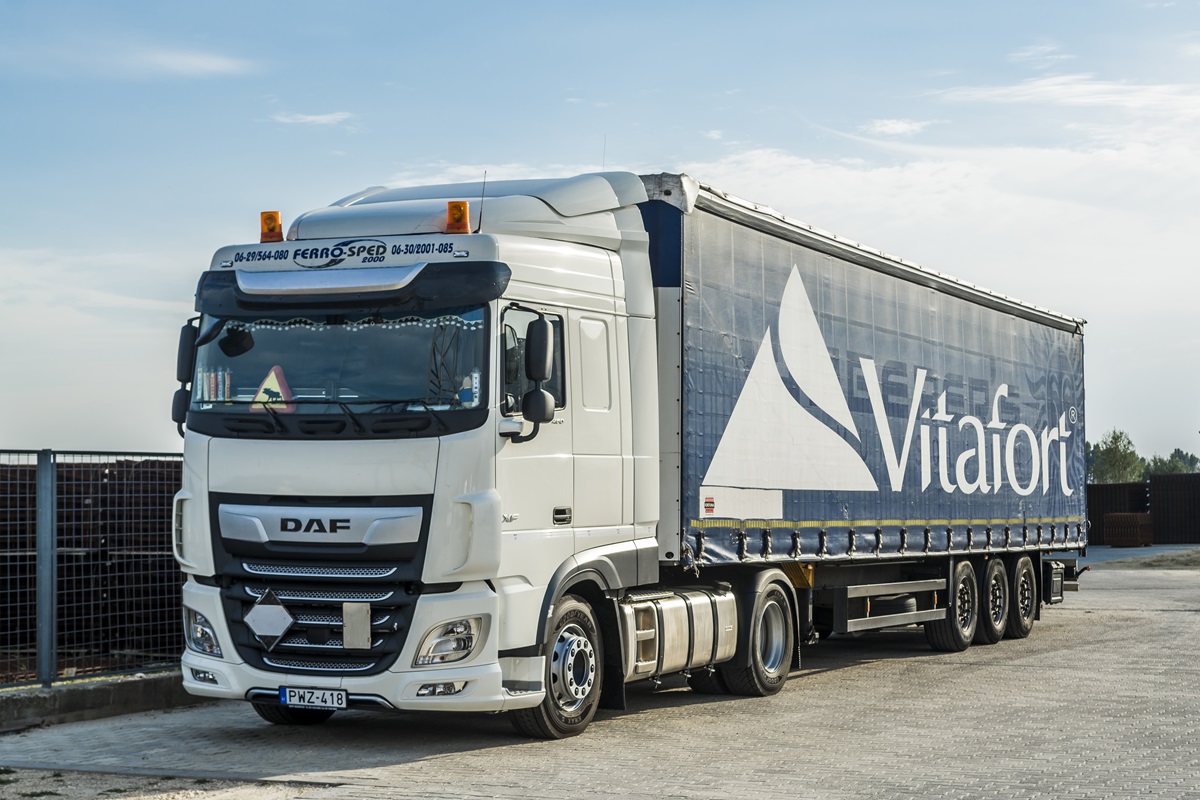 Furthermore, it's highly beneficial that our dealer has assigned us an after sales representative who will visit our site in person if necessary, and who provides quick and high-quality solutions in a friendly manner. Among other things, this is why we prefer DAF and the DAF dealer. As we have been operating with vehicles from various manufacturers for decades now, we can make comparisons based on an extensive amount of experience. I can therefore state with confidence that, in terms of service support and after sales services, DAF provides the highest possible standards by far."
Great experiences
"Our drivers also quickly started to appreciate the DAF XF trucks due to their spacious, comfortable and driver-friendly cabs and their powerful engines with great driving characteristics. The 42 XF 480 models we purchased this year were ordered with air suspension and parking air conditioning to provide our colleagues with even more comfort, thereby increasing their sense of loyalty to the company even further. After the first few months of operation, we established that the average fuel consumption of the new generation 480 HP XF models is 1.5 litres lower per 100 kilometres than it was with the previous 460 models. This difference will probably increase in the future. This also proves that DAF always keeps its promise," continued the satisfied Tamás Suhajda.
Go to Ferrosped.hu
Contact your nearest DAF Dealer