DAF respects your privacy. We use cookies for a variety of purposes, such as website functionality, improving your experience of our website, building integration with social media and helping target marketing activities within and beyond our website. By continuing your visit on our website, you are consenting to our use of cookies. However, if you want to customize your cookie preferences, click on 'Change settings' below. You can withdraw your consent at any time. For more information, please visit our Cookie Notice.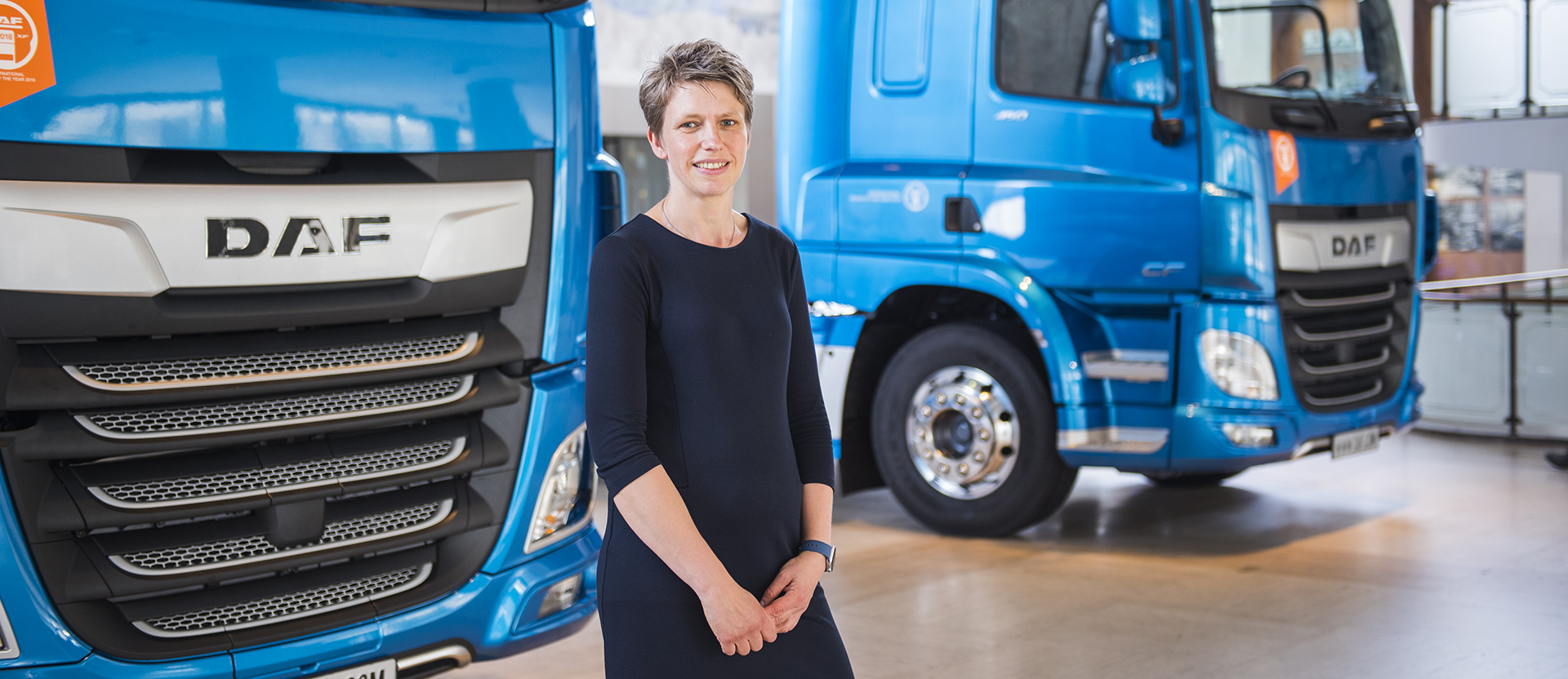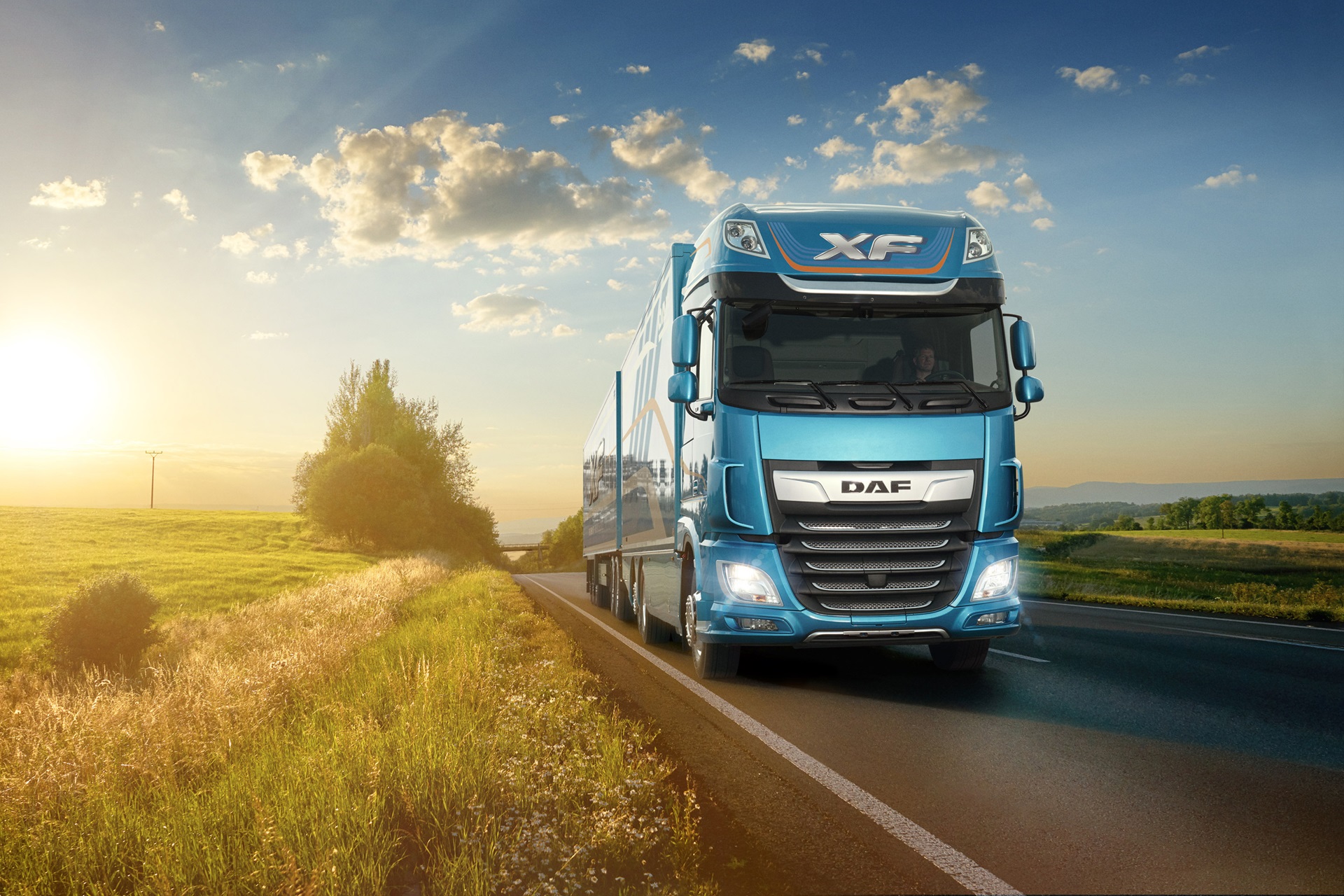 Marijke Swaving
Cost Engineer Services
"There is a great atmosphere at DAF."
When Marijke Swaving was looking for a new job a few years ago she got a heads-up from a friend who already worked at DAF. There was a vacancy for a position that was right up Marijke's street, according to her friend. And she was proven right, because Marijke got the job and has been working ever since at DAF as a Cost Engineer Services.
"My job as Cost Engineer Services basically requires me to come up with cost estimates for repair and maintenance contracts. When a customer buys a truck it is customary for them to sign a contract for all the repair and maintenance requirements for the next few years. My job is to predict what those costs will amount to. These costs are constantly changing, however, because the trucks get better all the time," explains Marijke.
New developments
"Last year we launched our new truck, the components of which have either been changed or improved. This has an effect on the repair and maintenance contracts we offer our customers, most of whom sign up for five-year contracts. But what costs can they expect in those five years? And what is the best time to replace a component during the term of the contract? Those are the kinds of questions we try to answer," says Marijke.
"We do that primarily by analyzing the data from previous models, for example, and by consulting with various departments, such as Product Development. They know exactly where the improvements have been made and the effect they have on the longevity of the truck. We take all this information and use it to come up with a predictive model, which is then fine-tuned even further. This might all sound very straightforward, but we constantly have to deal with new developments, and at an increasingly faster pace, too. In addition, each individual truck is different and they are all used differently out on the road. This means that our data is extremely broad-ranging, which in turn makes it difficult for us to create a uniform picture. Therein lies our biggest challenge."
Combination of analysis and network
"When I first came to work here I didn't have any experience with or knowledge of trucks. Now, however, I am familiar with a lot of the jargon and parts associated with trucks. You learn by talking to your more technically-minded colleagues," says Marijke with a smile. She adds that she also learned a lot in a short space of time through the intensive level of contact she has with colleagues at different departments: "There's a lot more to this job than just sitting at a computer all day analyzing data. Data on its own doesn't tell you very much. You need to know the background of the data and what the information actually means before you can interpret it correctly. That's why you need to maintain close contact with your colleagues in other departments. I think that this combination of analysis and the network I have with my colleagues works perfectly for me."
Great working atmosphere
"What impresses me most about working at DAF is the freedom you are given to make improvements where you think they are required. You are actively encouraged to do so, in fact," says Marijke. "This often relates to matters that affect more than just one department, which makes it easier to build good relationships with your colleagues. I know how to find my colleagues—and they know how to find me - if I need help with a particular problem. This works really well and the mutual assistance contributes to ensuring a terrific working atmosphere in all the departments."