We use cookies for a variety of purposes, such as website functionality and helping target our marketing activities. Some cookies are essential, others help us improve your experience by providing insights into how the site is used. For more information, please visit our Cookie Notice.
Wijzigingen in de DAF Trucks Board of Management
DAF President-directeur Preston Feight is benoemd tot PACCAR Executive Vice President. Harry Wolters, DAF European Sales Director, is benoemd tot President-directeur DAF Trucks en PACCAR Vice President.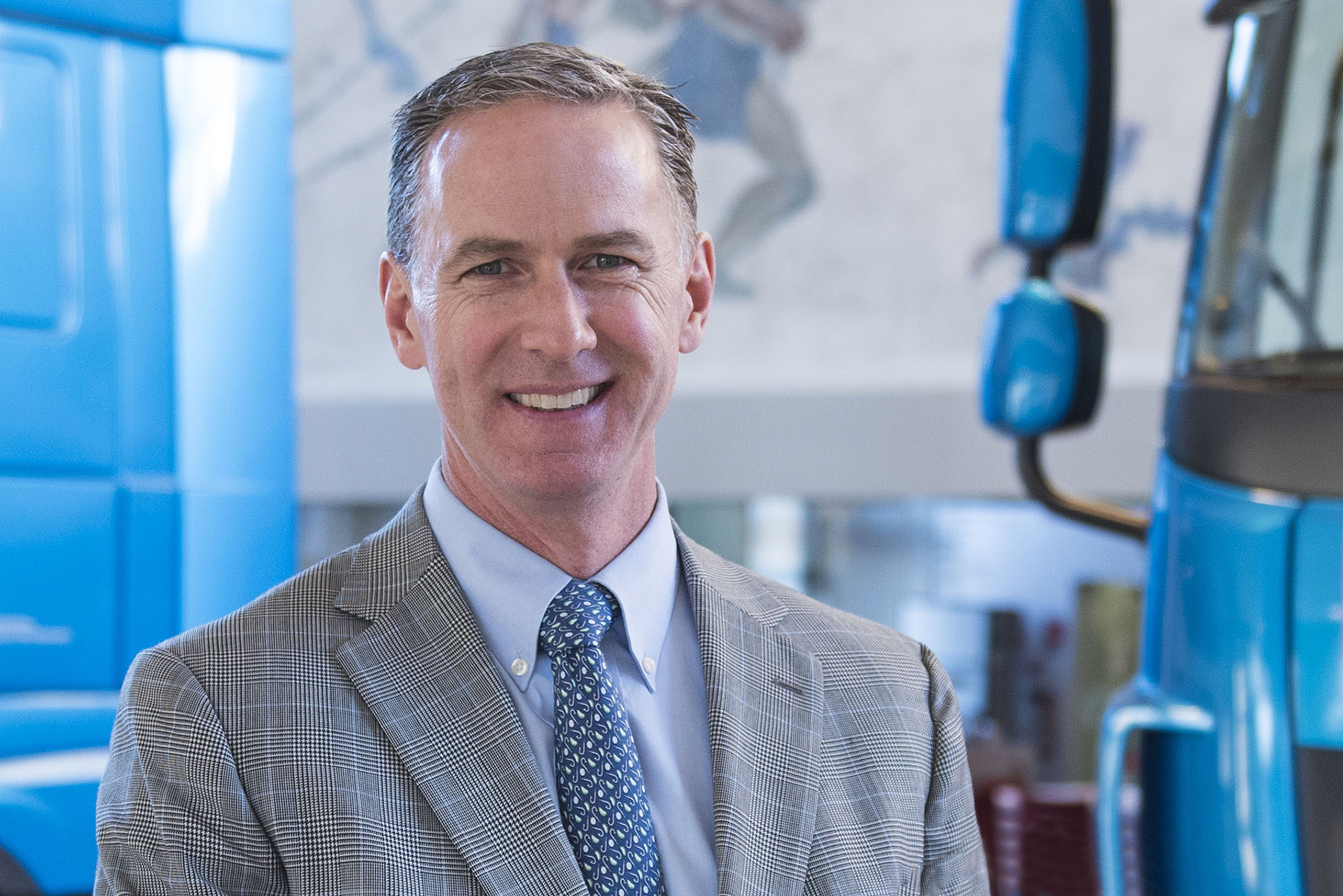 Preston Feight is al 20 jaar in dienst bij PACCAR, meest recentelijk als President-directeur van DAF Trucks en PACCAR Vice President. In zijn nieuwe functie is hij verantwoordelijk voor DAF Trucks en PACCAR Parts op het hoofdkantoor van PACCAR in Seattle. Preston was onder meer Director Product Planning, Chief Engineer, Assistant General Manager Sales en Marketing en promoveerde in 2015 tot General Manager van Kenworth Trucks.

Hij is afgestudeerd aan de Northern Arizona University (werktuigbouwkunde) en aan de University of Colorado (bedrijfsmanagement). Ook is hij een 'registered professional engineer'(P.E.). In 2017 was Preston voorzitter van de 'Commercial Vehicle Board' van ACEA, de European Automobile Manufacturers' Association.
Harry Wolters is benoemd tot
DAF Trucks President en PACCAR Vice President.
Harry Wolters is 22 jaar in dienst bij PACCAR, meest recentelijk als European Sales Director. Tijdens zijn carrière bij DAF was Harry Wolters ook Controller Truckfabriek, Manager Logistic Operations, Bedrijfsleider Truck Assemblagefabriek, HR Directeur en Directeur Operations. Harry behaalde zijn Master-titel Bedrijfskunde aan de Universiteit van Eindhoven en rondde in 2017 het Executive Program aan Stanford University af.

De wijzigingen worden van kracht op 1 september.
Perscontacten
Bent u journalist en heeft u vragen? Neem dan contact op met:
Rutger Kerstiens
Afdeling Corporate Communications
Voor algemene vragen over DAF, kunt u contact opnemen via: