We use cookies for a variety of purposes, such as website functionality and helping target our marketing activities. Some cookies are essential, others help us improve your experience by providing insights into how the site is used. For more information, please visit our Cookie Notice.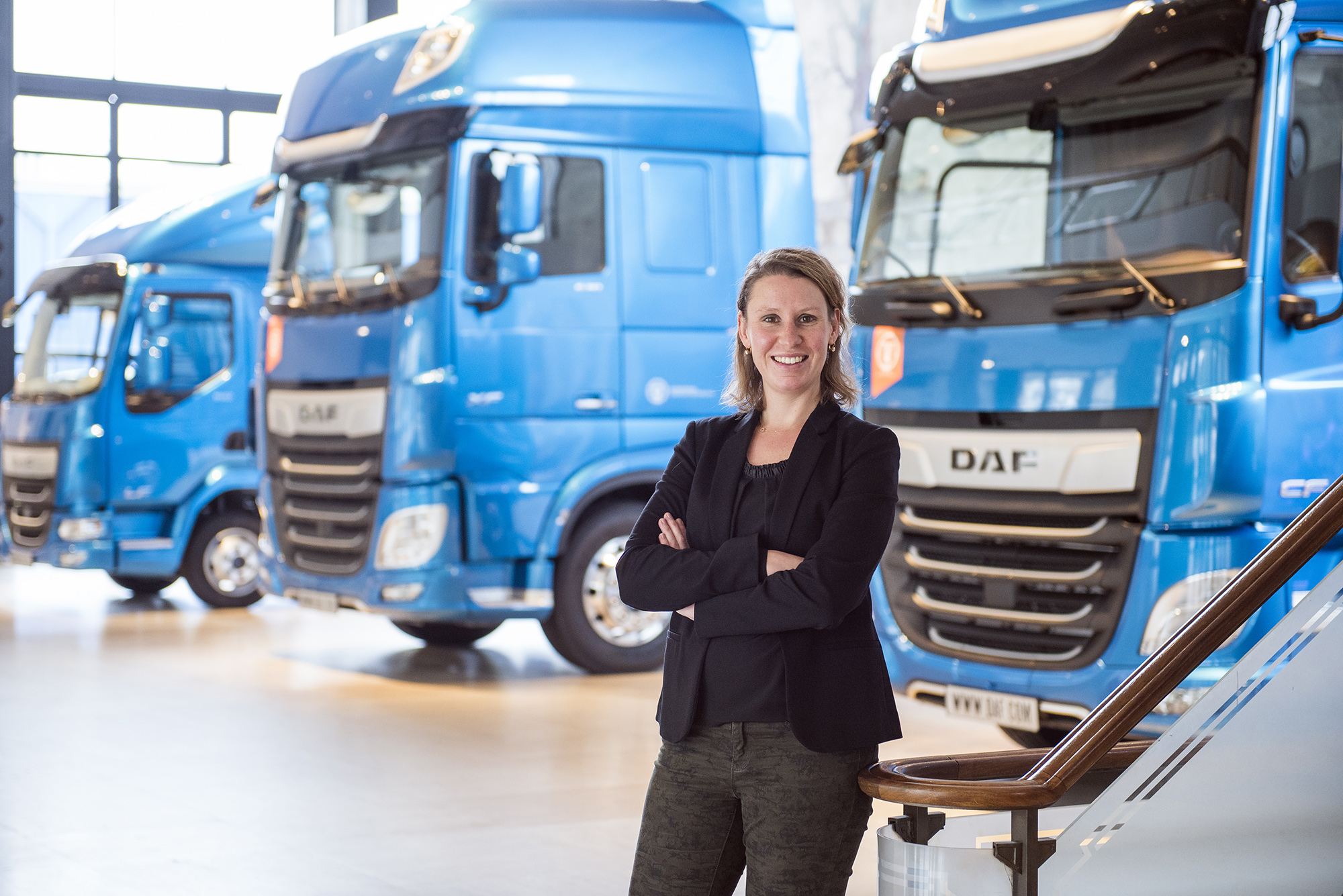 Anique van de Ven
HR Officer
"We compel ourselves to acknowledge our successes and to share those successes with each other."
Anique van de Ven has been working at DAF since January 2015. "When a vacancy opened up at DAF for a HR position I knew I just had to apply," says Anique enthusiastically. "To me Operations means speed, being result-driven and having a down-to-earth culture. No working day is ever the same. You need to be very flexible; what is regarded as important today might be off the radar tomorrow."
Anique is part of the Operations team in the truck factory that consists of 6 supervisors, the Head of Production Engineering and an Operations Manager. Together they are responsible for supervising almost 400 employees from various disciplines, including assembly line workers, mechanics and production engineers.
Anique is responsible for dealing with all personnel matters raised by supervisors in relation to recruitment, transfers and departures. But she also has to deal with case management matters like absenteeism, dismissal and the development of potentials. Anique: 'It is this variety that makes my job so dynamic. I get a kick out of discussing problems with supervisors and trying to find the best solution or approach. As HR Officer I enjoy a lot of freedom in what I do. That can be a challenge sometimes, but it makes the job also more interesting. But in a company as big as DAF it is also nice to know that you can fall back on the specialists that work here too, if required.'
PACCAR Production System
DAF Operations endeavours to be a world class and reliable business partner that produces high quality trucks in a safe and secure manner, at the lowest possible cost. Therefore we are using the PPS (PACCAR Production System). Anique continues: 'The PPS philosophy has also been rolled out in our own HR team. We compel ourselves to acknowledge our (small) successes and to share them with each other. For example, each week we hold a "weekly people meeting" in which we visualize and discuss topics like "i am proud of…", "issues" and a top 3 of possible improvements. This keeps you fully aware of what you are doing and what your colleagues are doing, too. It gives you a moment to reflect on how you can achieve continuous improvement, both with regard to yourself and the work you do.'