We use cookies for a variety of purposes, such as website functionality and helping target our marketing activities. Some cookies are essential, others help us improve your experience by providing insights into how the site is used. For more information, please visit our Cookie Notice.

Rico Engbersen
Trainee Engine Hardware & Design
"I have a very nice side job and I learn a lot for my Mechanical Engineering studies"
In the summer of 2018 my parents and I moved from Almelo to Eindhoven, because my dad started his new job at the DAF purchasing department in January 2018.The move was a huge step for me, since I had to leave my family and friends behind to start a new life.
After all the domestic loose ends were tied up, I started looking for a new weekend job that would fit my studies in mechanical engineering. DAF was of course my first choice. After I had received approval from the weekend team supervisor to work on Sundays and holidays, I started in September 2018. As an operator in the engine factory, my main task is to assemble parts and systems on the assembly line. A super fun side job in which I learn a lot of things which are related to my technical studies!
I enjoy this side job so much that since the beginning of February 2019 I started an internship at the Engine Hardware & Design department. We work with the entire team on further developing and improving parts and systems that are currently in production. In the first week of my internship I was already allowed to hitch a ride on a long run trip through Limburg. How cool is that?
I am extremely grateful to DAF for allowing me to gain experience. I am very happy here in the south. Of course it's difficult to leave the past behind and to make a new start, but now that I have been living here in Brabant for a while, I never want to leave and I see a further future with DAF!
Rico Engbersen
Trainee Engine Hardware & Design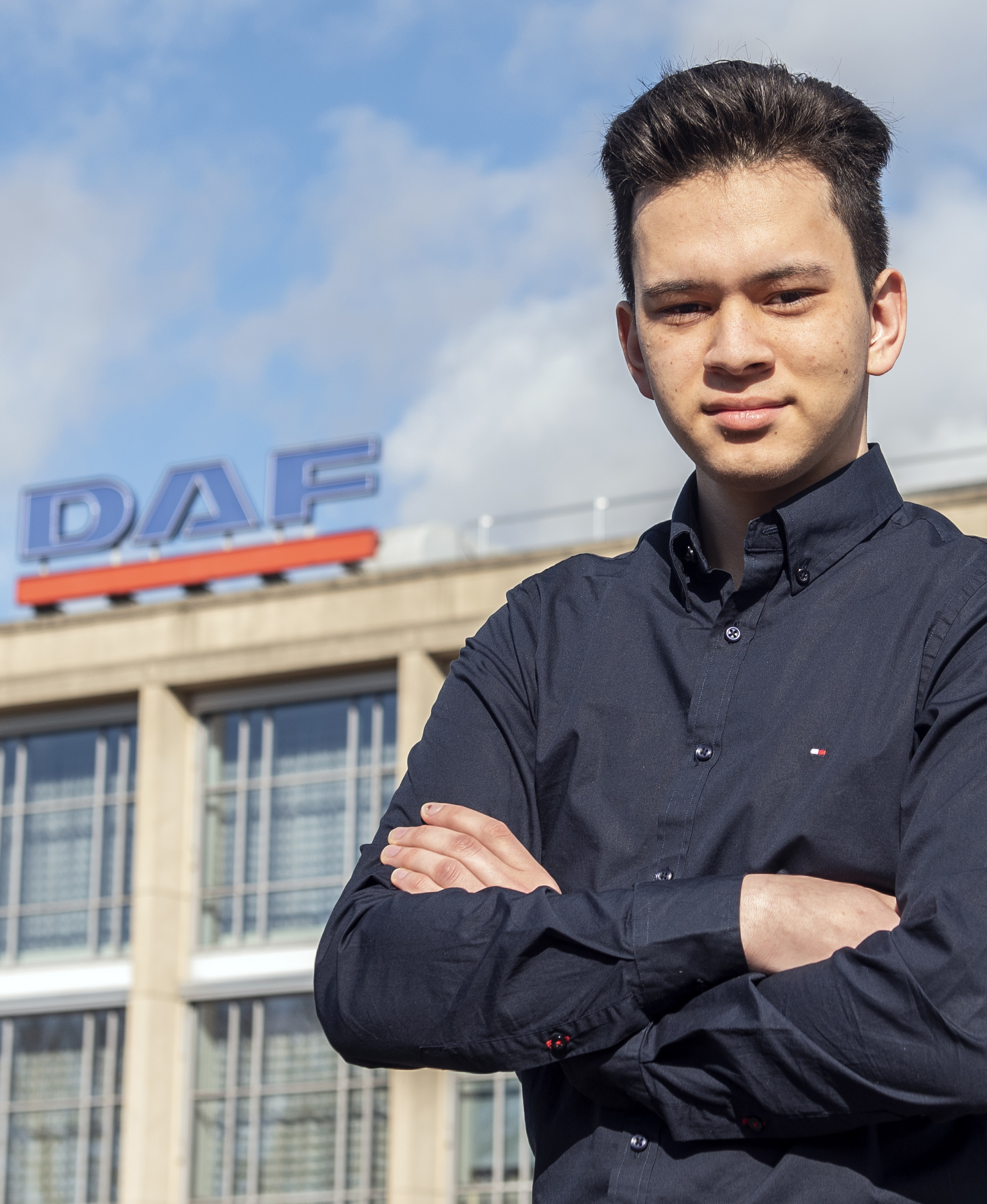 Also interesting to read: