We use cookies for a variety of purposes, such as website functionality and helping target our marketing activities. Some cookies are essential, others help us improve your experience by providing insights into how the site is used. For more information, please visit our Cookie Notice.

Natasja Gerritzen
Manager Sales Promotion & Advertising
"I'm really proud every time I see someone wearing a DAF running or cycling outfit."
"Proud of our DAF running gear"
The Eindhoven Marathon. Always a great event, but participating with so many DAF colleagues from Eindhoven and Belgium makes it even more special.
The first time I entered, I found that our DAF running gear could really use an update. Twan van Genugten (who has been organizing the DAF Business Run for years) and I launched a completely new DAF running gear collection. I especially like the fact that the new outfit was designed by our own DAF Design Center.
Now, a few years later, I see our DAF running gear being used at multiple running events, not only in The Netherlands but also in Germany and Belgium! The collection has even been extended to include a DAF cycling outfit. I'm really proud every time I see someone wearing our clothes. What started small has grown into a beautiful collection and we've already sold hundreds of items!
I will undoubtedly feel this again when we all appear in DAF blue at the start of the half marathon of Eindhoven. A great event, with a friendly group of people in a beautiful outfit! I couldn't be more proud!
Natasja Gerritzen
Manager Sales Promotion & Advertising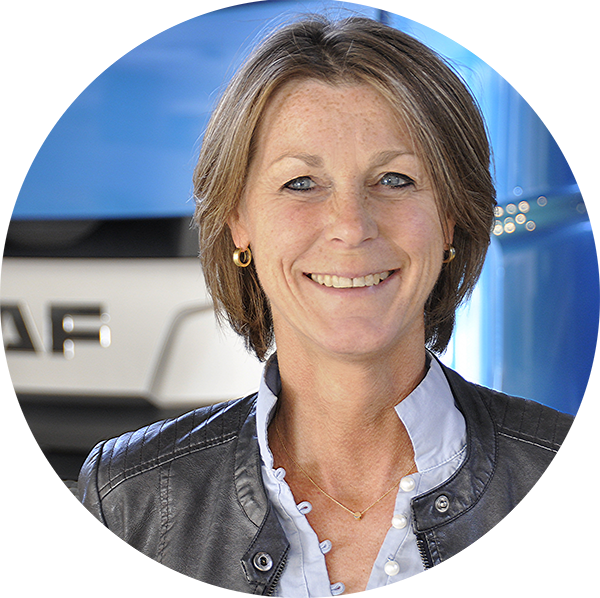 Also interesting to read: