We use cookies for a variety of purposes, such as website functionality and helping target our marketing activities. Some cookies are essential, others help us improve your experience by providing insights into how the site is used. For more information, please visit our Cookie Notice.

Jan & Jorgo Leermakers
Father and son
Jan Leermakers (57) and his son Jorgo (26) both work at DAF. So, is that a help or a hindrance?
The DAF virus
"DAF is a big part of my life. I really wouldn't want to work anywhere else. The job is made for me!" says Jan Leermakers proudly. This year DAF is celebrating its 90th year in business and the 57-year-old Eindhoven native has been working on the DAF assembly line for almost 40 of those years.
Jan Leermakers trained as a fitter and is now the coach of Team 44 that is responsible for fitting various components on the truck chassis. Jan is the father of Jorgo, who also works for DAF.
Jorgo (26) almost inevitably became infected with the DAF virus, too, and started working for the firm on weekends and during his holidays. First on the assembly line, but never in his father's team. "I don't want colleagues thinking that I'm giving my son preferential treatment," says Jan.
Jorgo currently works as a prevention worker and is responsible for guaranteeing safety in the factory. Jan remarks proudly: "He's really made the job his own!" Naturally, Leermakers junior and his father run into each other regularly on the work floor. "It's always strictly business", laughs Jorgo.
And what about the future? Jorgo plans to stay at DAF for the time being because there is no shortage of challenges in the job. And Jan? Well, as he already said: DAF is his life!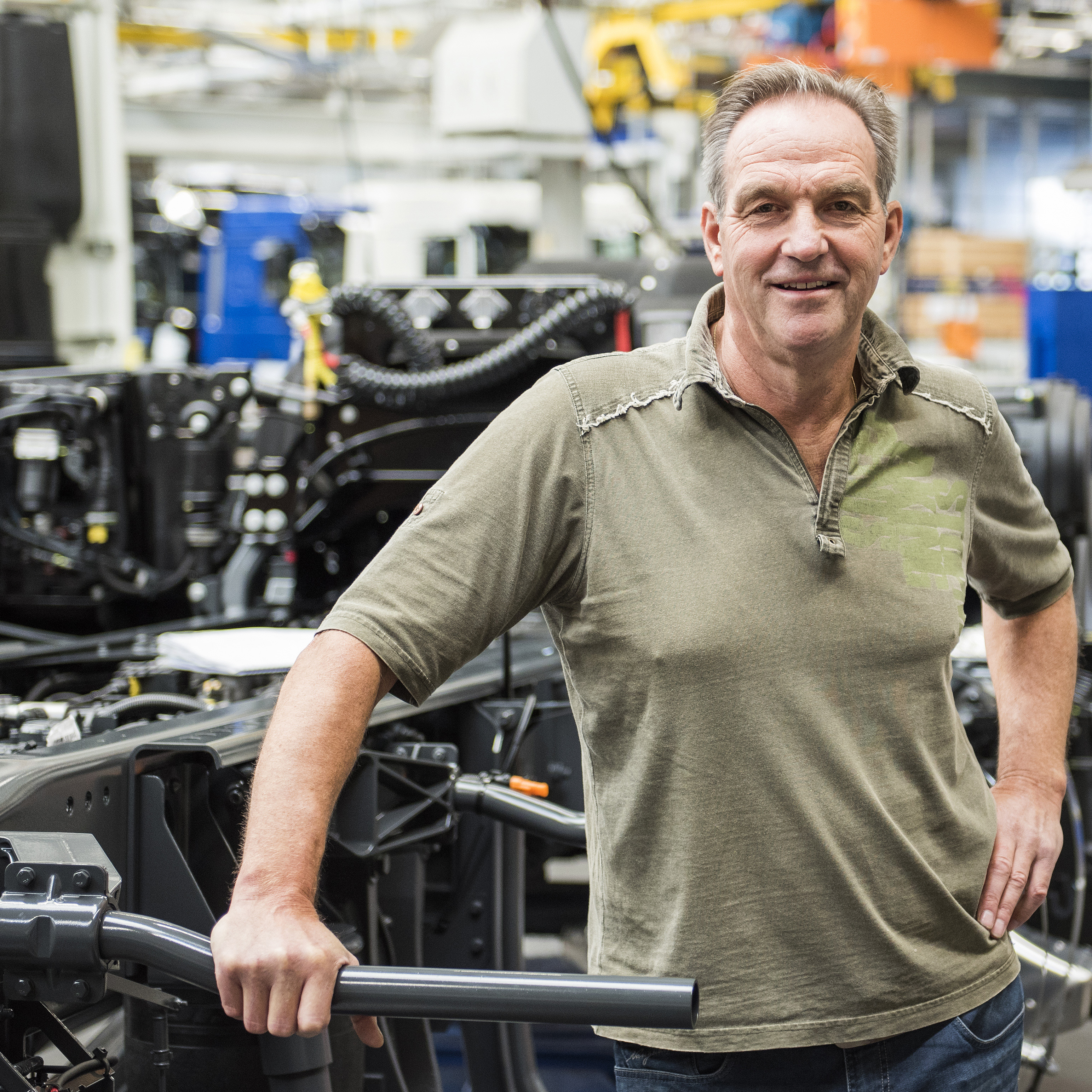 Also interesting to read: