We use cookies for a variety of purposes, such as website functionality and helping target our marketing activities. Some cookies are essential, others help us improve your experience by providing insights into how the site is used. For more information, please visit our Cookie Notice.

Christian Wesselius
Winner Dutch DAF Driver Challenge
"My secret: think about everything you do"
At the end of September, about thirty truck drivers from as many countries will be participating in the finals of the first international DAF Driver Challenge, which takes place on the test track of DAF-partner Goodyear in Luxembourg. All participating countries provide one candidate for the final and national competitions have already begun. Recently 17 professional truckdrivers from the Netherlands fought for the coveted ticket to Luxembourg.
The finalists competed against each other in various tests, such as driving as economically, defensively and with as much anticipation as possible. But the national final also focused on extensive vehicle checks, maneuvering and social skills.

The Dutch edition of the Driver Challenge took place on the DAF test track in Sint Oedenrode. At the end of an intensive day, the winner was, a driver at Dobbe Transport from Roelofarendsveen. "I turned out to be the most economical with the EcoDrive with a score of 99%. This is so cool," says the bewildered winner. "My secret: think about everything you do."
Christian Wesselius
Winner Dutch DAF Driver Challenge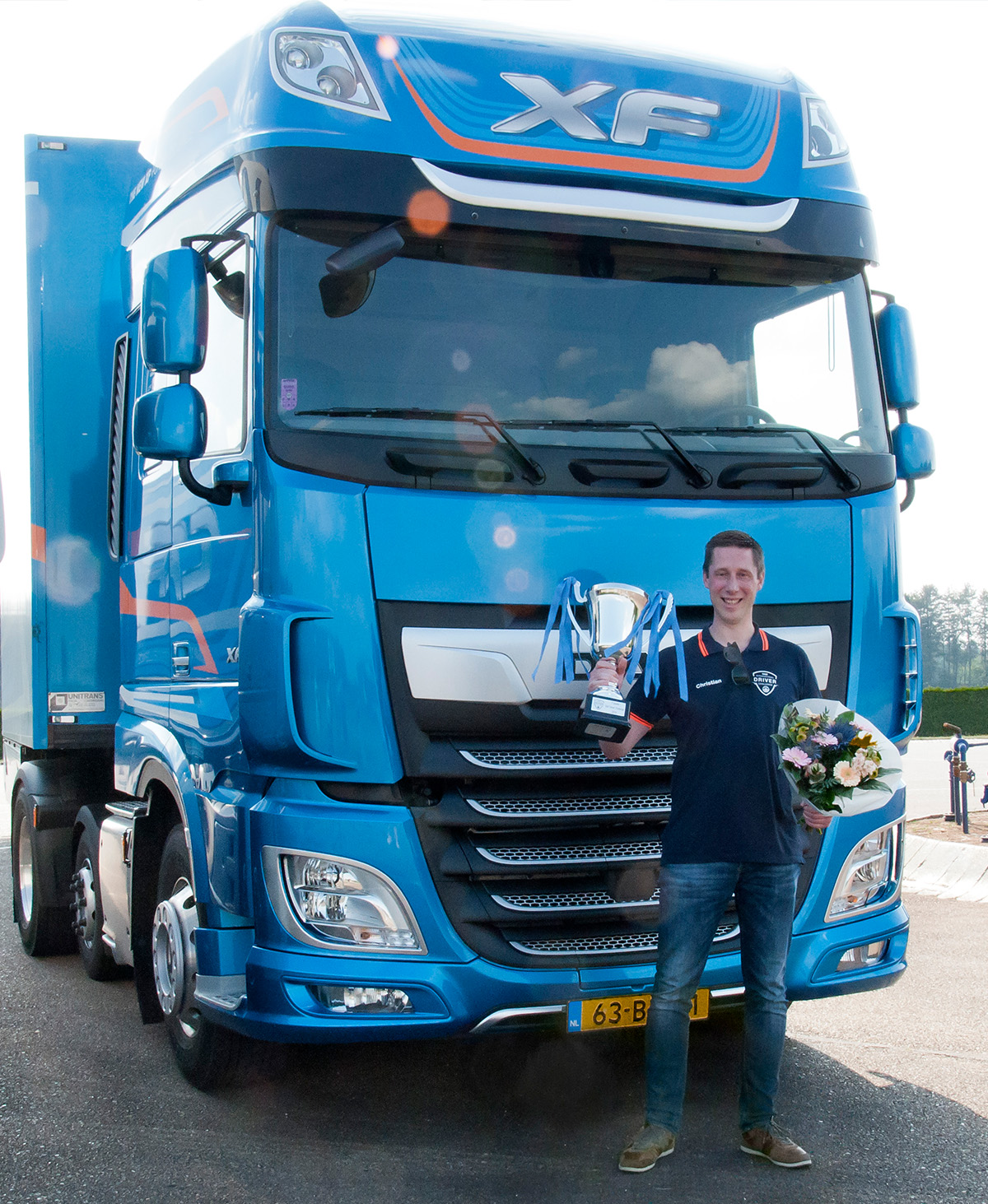 Also interesting to read: