We use cookies for a variety of purposes, such as website functionality and helping target our marketing activities. Some cookies are essential, others help us improve your experience by providing insights into how the site is used. For more information, please visit our Cookie Notice.

Antoon en Thomas van de Veegaete
Driver trainers at DAF Belgium
"The XF proved to be a loyal companion"
DAF recently organized an event in southern Spain to introduce clients and journalists to DAF's broad construction vehicle program. Afterwards, the thirteen trucks had to be returned to Eindhoven, where the DAF headquarters are located. Father and son Antoon and Thomas van de Veegaete (both driver trainers at DAF Belgium) were two of the lucky ones who were each allowed to drive a DAF back.
"We have completed the trip in three days," says Antoon. "The XF proved to be a loyal companion. The weather was bad, the nights were cold. But the park heater and the heated seats kept us nice and warm."
Once back in Eindhoven, Antoon and Thomas were satisfied that the 2,233 km took just under 30 (driving) hours. "The tractor needed 22.5 liters / 100km for this, the slightly less streamlined FAS 25.1 liters," said a satisfied Antoon. "So both were very economical. The XF is a heck of a truck and a pleasure to be on the road with - but we already knew that. But above all respect for the men and women who do this for their profession and ensure that everything keeps on turning: their wheels and the economy. "
Antoon and Thomas van de Veegaete
Driver trainers at DAF Belgium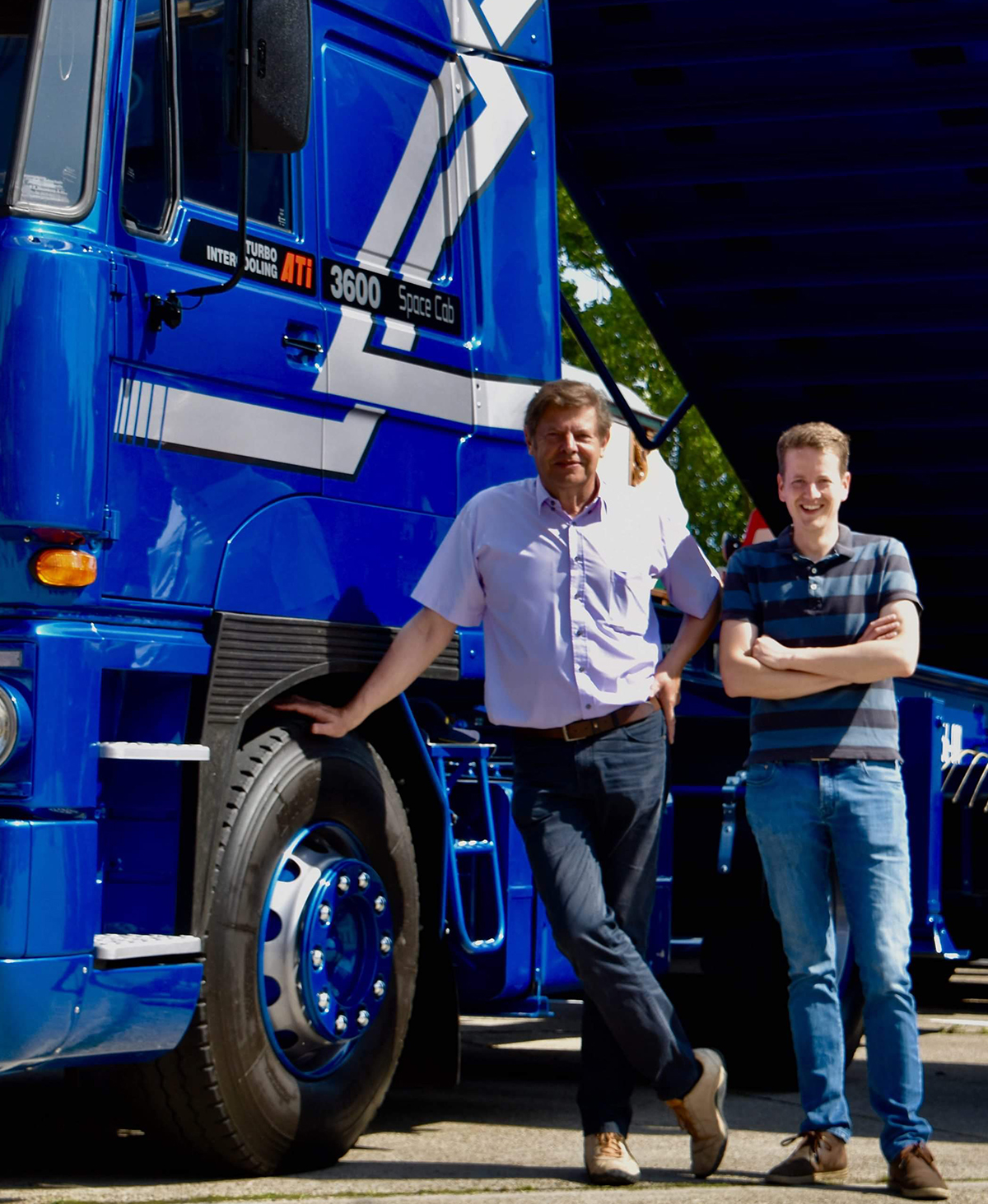 Also interesting to read: