Philip Gielen, Gielen Recycling
"We look back on more than 50 wonderful years as a DAF customer!"
An excellent cooperation for more than half a century!
"In 1968 we bought our first DAF, in a garage in Sint-Truiden. And since then we have always been driving DAF ", says director Philip Gielen of Gielen Transport & Recycling. The company can be divided into three branches: recycling, container service and transport, of which the former is the main task.
The company recently ordered three brand new DAF XF 480s. "This type of vehicle fits perfectly with our strategy," Gielen continues. "The mountain of waste is getting bigger. As a company, our goal is to reduce that mountain and reuse as much material as possible. In doing so, we take our responsibility to work as sustainably as possible. "
Philip Gielen
Gielen Recycling
Image:
Philip Gielen (at the right) receives the keys for his new DAF XF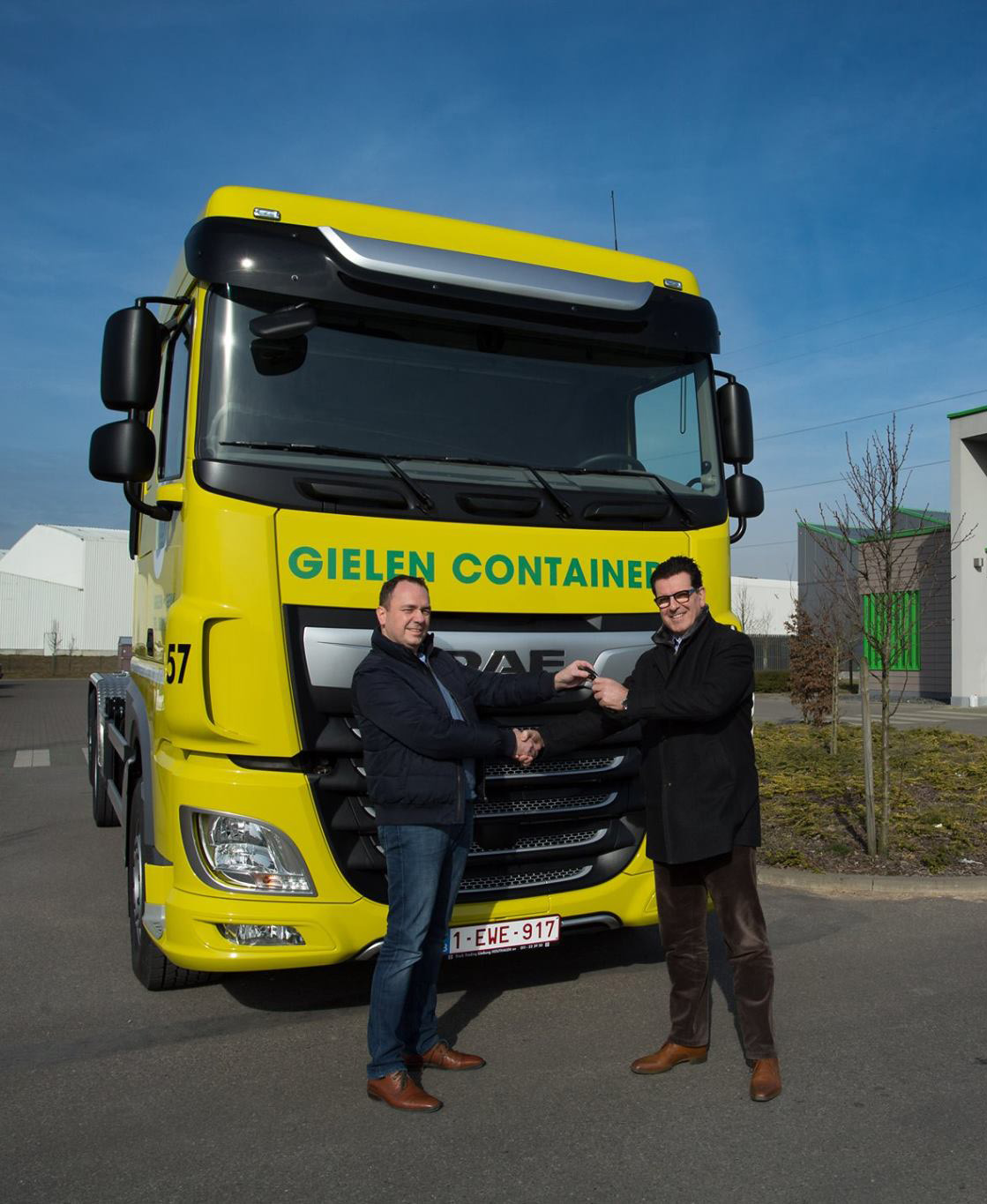 Also interesting to read: