We use cookies for a variety of purposes, such as website functionality and helping target our marketing activities. Some cookies are essential, others help us improve your experience by providing insights into how the site is used. For more information, please visit our Cookie Notice.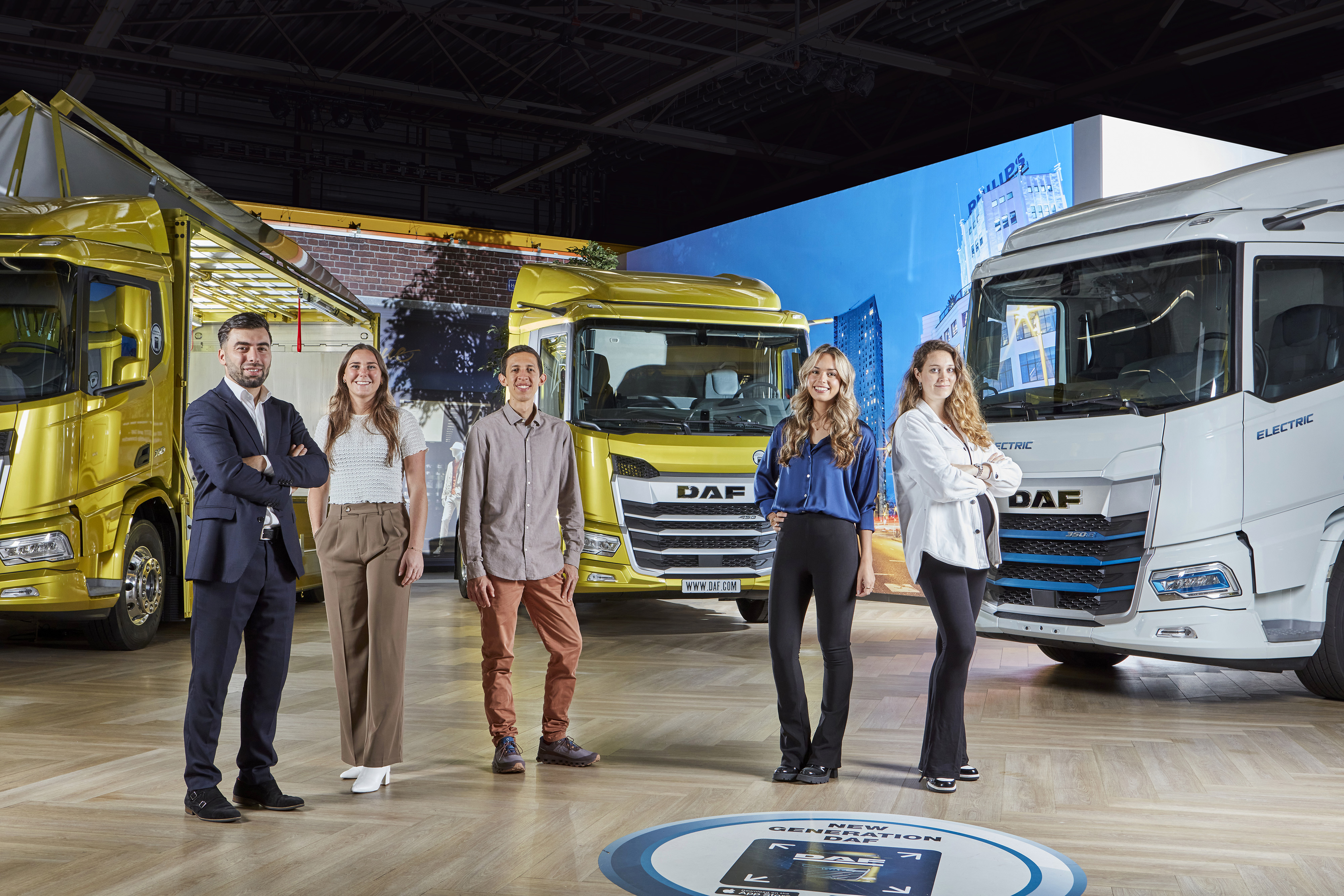 People
Employees of DAF and customers
Employeers of DAF
People are the most important capital of the company. The success of DAF is the success of the people who work there. Safe, healthy, in a pleasant working environment, with nice colleagues, well paid and with excellent prospects for the future.

We care about our employees. That is the reason why we value a safe and healthy work environment. We ensure that not only our own employees can work safely, but we also care about external workers and the visitors we receive.
We continuously improve our health and safety standards. Completely in line with our PACCAR Production System philosophy. For example, our employees walk their own safety rounds to detect and report unsafe situations. Of course, we also want to learn from the (almost) accidents that happen. To do this in a structured way, we work with a certified system.

Sustainable Employability
Remaining healthy, committed and competent until you retire, that is what sustainable employability is about. Right now, but also in the future.
We do this by investing in various projects that fit within one of the following themes:
Organization
Work
Involvement
Health
Personal development
Work-life balance
Read more about Sustainable Employability 
So many people, so many differences
You can also see that at DAF. People with different backgrounds work towards a common goal. Diversity is good for creativity and therefore for innovation within the organization. Machteld Massee, IT Director and chairman of the Diversity Council, also agrees. And according to her, diversity goes even further than that.
Read more about diversity and DAF
Customers and drivers of DAF Trucks
No truck manufacturer enjoys a closer relationship with its customers than DAF. We don't just supply trucks, we supply added value. We are merely one link in the chain that secures the success of the customer. Their aim is to transport goods from A to B. As efficiently and as safely as possible, at the lowest cost, and in a manner that is respectful to the world around us. While also providing the best in comfort a driver could ask for.