We use cookies for a variety of purposes, such as website functionality and helping target our marketing activities. Some cookies are essential, others help us improve your experience by providing insights into how the site is used. For more information, please visit our Cookie Notice.

"Truly a Superteam!"
Harry Wolters - President DAF Trucks N.V.
We all know that DAF has top products and the best services. "I'm incredibly proud of that," says Harry Wolters, President of DAF since 1 September 2018. "But what makes me even more proud is our team of over 10,000 DAF employees. Truly a Superteam!"
Harry Wolters is the textbook example of how someone can make a career within the impressive company that is DAF. Starting as a management trainee in 1996, he rose all the way through the ranks to become DAF's President. He managed a number of different departments along the way, including Human Resources and Operations, and accumulated broad experience within the Finance and Marketing & Sales teams. "There are countless possibilities for development at DAF," he says. "I'm not the only living proof of that."
If there is one thing that all DAF employees have in common, then it's passion – in the opinion of Harry Wolters. "We're passionate about trucks, passionate about quality, and passionate about our customers," he declares. "Everyone here has their own role to play. And everyone is equally important. Sometimes I compare us to a Formula 1 team: the driver who wins the race is just one hero alongside all the people who make that success possible. The success of DAF is the success of over 10,000 people, working together. Our Superteam. Brilliant!"
Harry Wolters
President DAF Trucks N.V.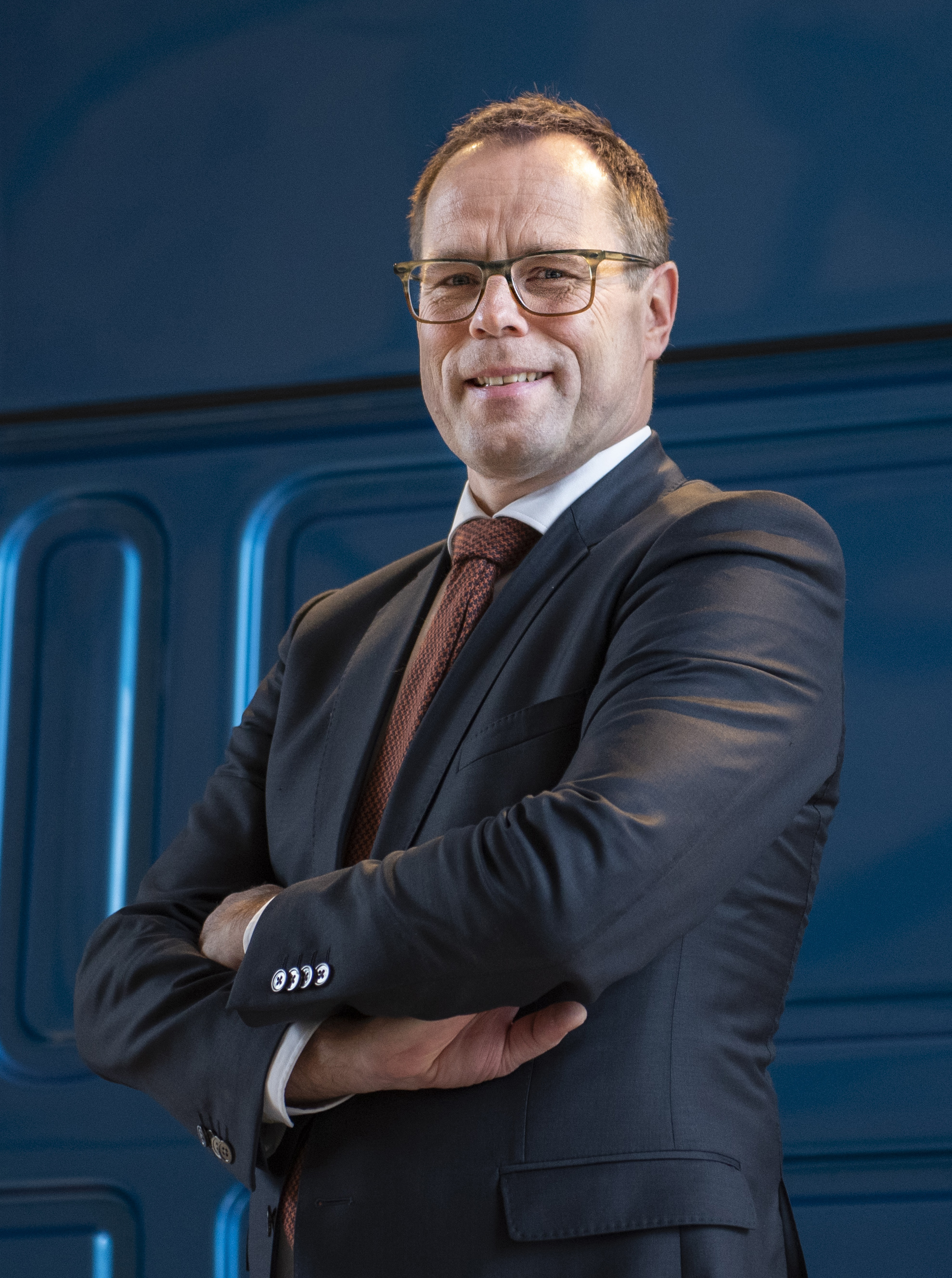 Also interesting to read: