We use cookies for a variety of purposes, such as website functionality and helping target our marketing activities. Some cookies are essential, others help us improve your experience by providing insights into how the site is used. For more information, please visit our Cookie Notice.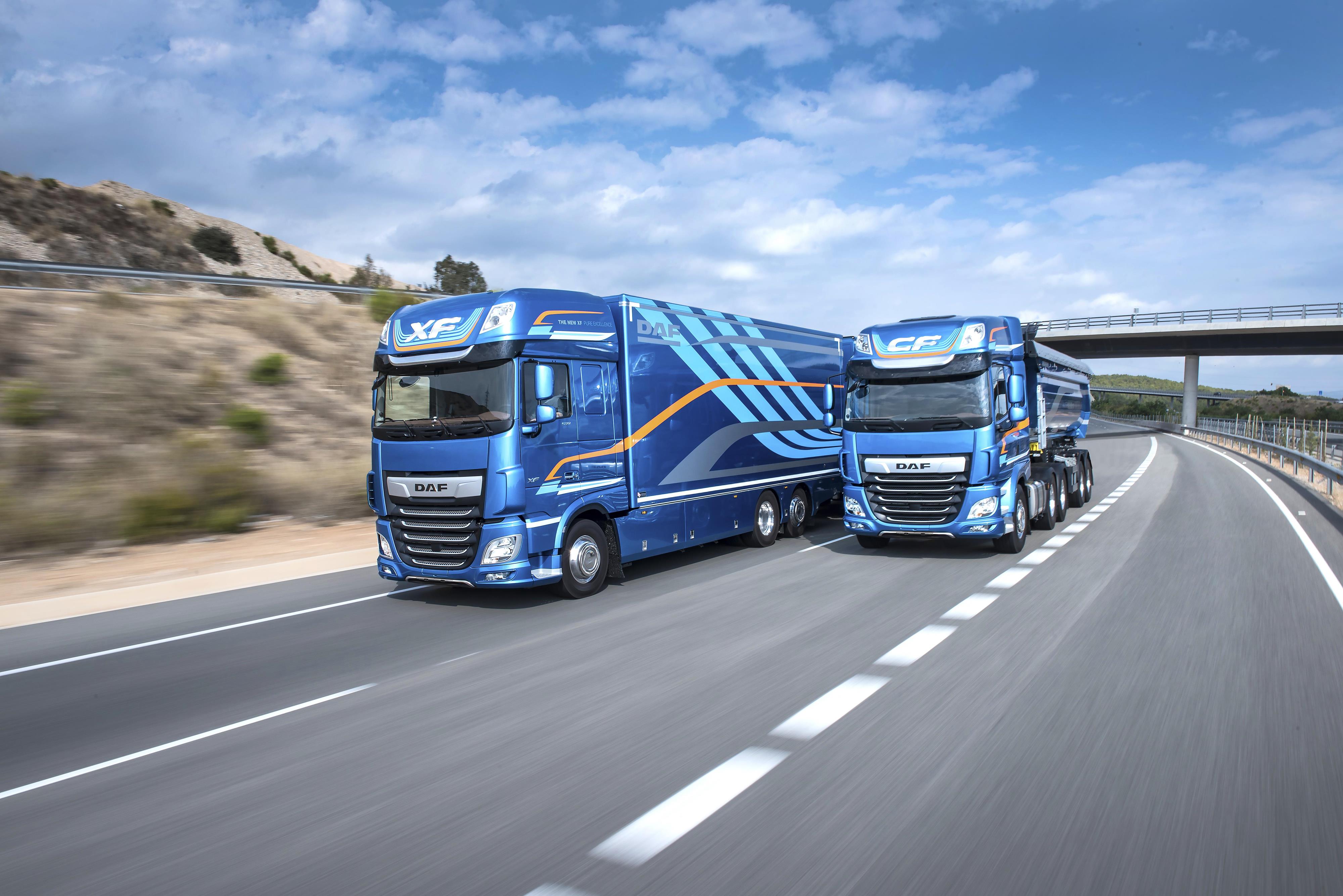 New DAF CF and XF Slovenian Truck of the Year 2018
18 June 2018
Eindhoven
DAF Trucks N.V.
Editors and readers of the Slovenian truck, transport and maintenance magazines 'Transport & Logistika' and 'Mehanik in Voznik' have voted the new DAF CF and DAF XF as the 'Slovenian Truck of the Year 2018'. Both truck series were awarded for their innovative, fuel efficient power trains and their excellent driver comfort.
The Slovenian recognition follows the new DAF CF and XF being proclaimed 'International Truck of the Year 2018' at the Solutrans exhibition in November last year and being elected 'Polish Truck of the Year 2018' last month.
'Highly fuel efficient'
The winner of the Slovenian award was the result of an extensive voting procedure under editors and readers of 'Transport & Logistika' and 'Mehanik in Voznik'. The voting report stated: "The DAF CF and XF illustrate the direction in which the truck industry heads: developing highly innovative trucks, designed with a clear focus on both maximum profitability for the owner and highest comfort for the driver. The combination of the completely new PACCAR MX-engines with the TraXon gearbox and DAF's own rear axles, results in excellent fuel efficiency and great driving characteristics."
Great value
"We are very pleased that the Slovenian experts recognize the new DAF CF and XF as their favorite trucks for distribution and long haul", stated Harry Wolters, member of the DAF Trucks' Board of Management and European Sales Director. "It underlines our aim to design and build the best trucks in the industry for both operators and drivers."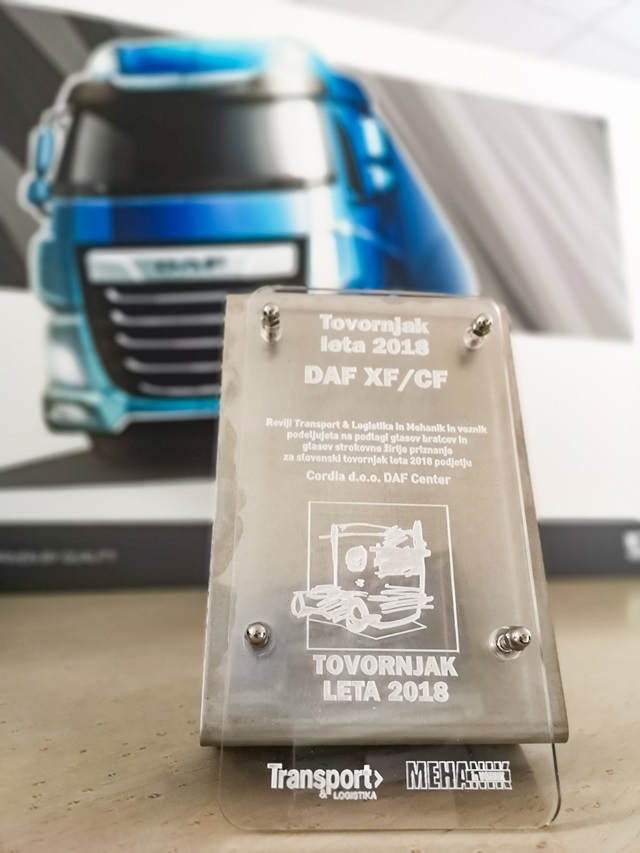 Press Contacts
Are you a journalist? Contact us for more information about the company, our products and services or any other subject.
Rutger Kerstiens
Corporate Communications Department